Engaging K-6 Curriculum for In-School Learning and Instruction
Creative In-School Solutions for Your School Year
Our in-school programs offer flexibility, complement existing lesson plans and provide effective hands-on learning for in-person, at-home and hybrid settings by delivering an immersive, crosscutting curriculum.
Aligned to state standards, Common Core and Next Generation Science Standards, each in-school unit incorporates a range of subject areas and guides children to build the Innovation Mindset™, which will empower them to realize their potential and overcome challenges in any area of life.
Watch Invention Project®, one of our in-school programs, in action.
Engage students in any setting
Flexible Curriculum
Programming can be customized to meet your unique district hour requirements, and all hands-on materials can be packed and delivered in classroom sets or individual kits. Each unit is designed for flexibility, so it can be implemented in class, at home or in a hybrid learning environment, with or without internet access.
Funding Options
NIHF education programs qualify for funding options including Title I, Title II, Title III, Title IV, 21st Century Community Learning Centers, Migrant Education and Early Learning Challenge funding, as well as state and local district resource funding.
Evidence Based
Our research-based curriculum allows educators to lead with confidence, addressing learning loss while encouraging open-ended exploration, building 21st-century skills and guiding children to use their imagination to create prototypes.
Social-Emotional Learning
Throughout our in-school programs, children build competency in decision making, self-management, social awareness and relationship skills while finding opportunities to practice speaking and listening.
Discover Some of the In-School Units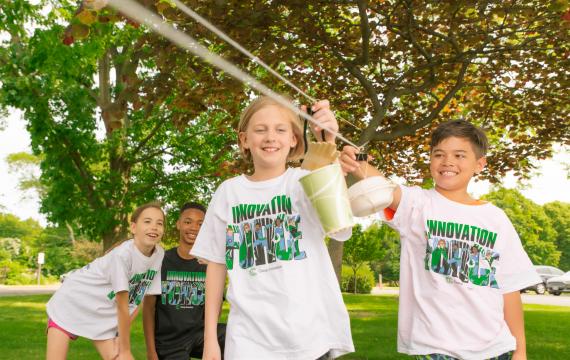 Ecosystem Exploration
Children investigate North American ecosystems, compete in zipline races and learn the importance of following a formula for making good decisions.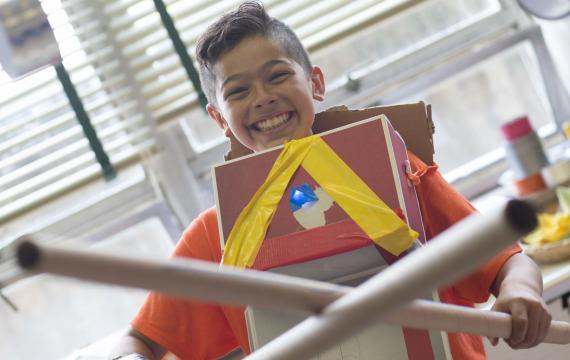 Earth and Human Activity
Children build and test prototypes of litter cleanup devices and practice empathy while considering environmental pollution challenges.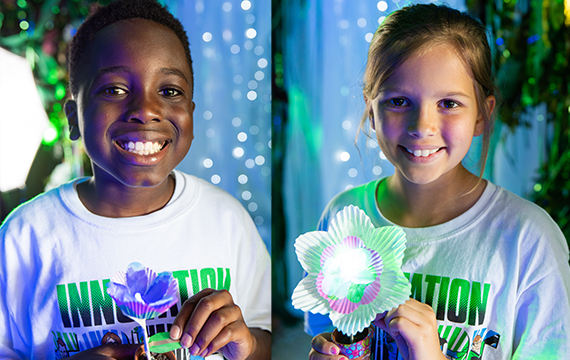 Lights: Bioluminescence and LEDs
New concepts are illuminated as children create their own glowing flowers, explore circuits and experiment with self-management tools.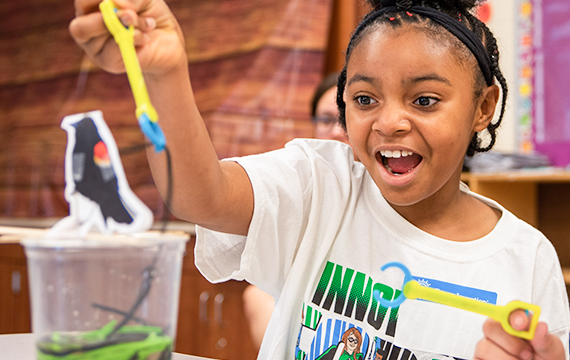 Water Pollution
Children develop water filtration solutions to clean up a vulnerable habitat and build self-awareness through journaling.
Designers and Inventors
Through a rapid round of the Camp Invention Design Thinking Process™, children develop teaming skills and create portfolios for job interviews.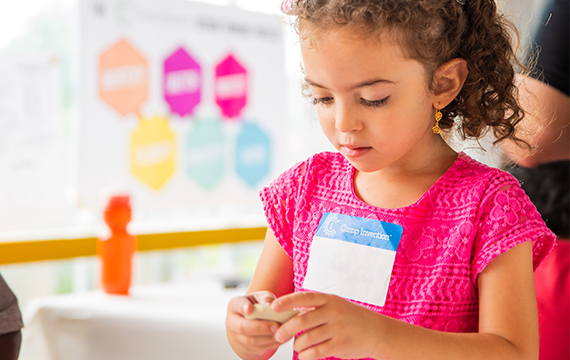 Scale, Decisions and Prototypes
Through the prototyping process, children engage in hands-on construction, consider scale, explore materials science and practice decision making.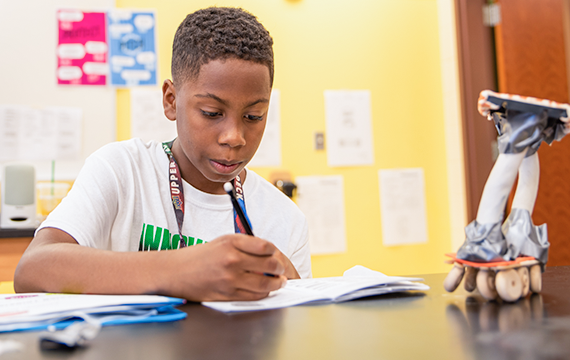 Empathy and Design Thinking
As children build empathy through problem solving, they learn to see themselves and each other as capable creators and entrepreneurs.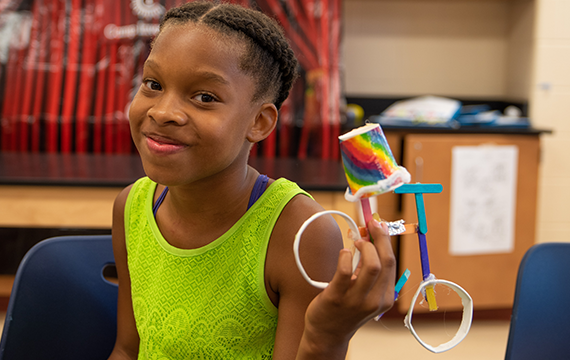 Reflect and Protect
Discovering the power and purpose of intellectual property, children refine their prototypes, complete a patent application and design their own logo.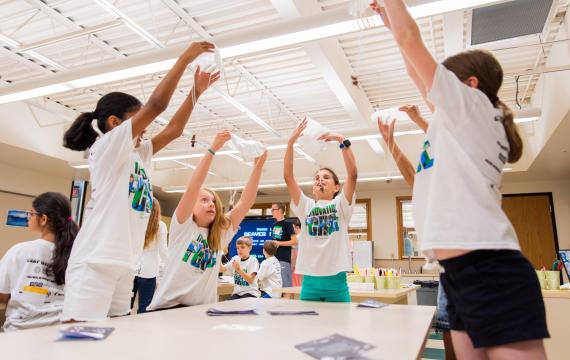 Nature's Engineering
Applying their creative problem-solving skills, children experiment to safely airdrop animals, build beaver dams and restore balance in nature.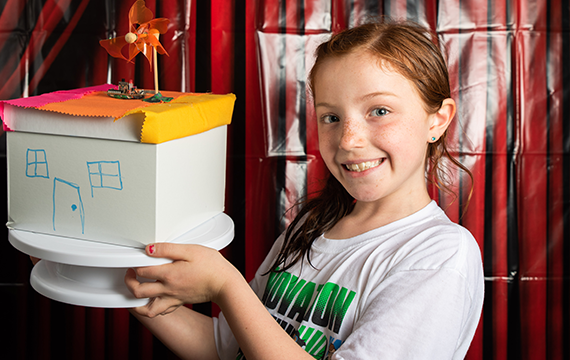 Pitching, Listening and Deals
Children gain confidence and practice their speaking and listening skills as they develop and deliver an exciting, persuasive product pitch.
What can educators expect from our in-school programs?
Robust Curriculum
Our in-school programs include step-by-step instructions for up to 30 hours of flexible, hands-on exploration, pre- and post-assessments, a comprehensive instructor guide and a recommended book list for extension.
Materials Kit
Receive a complete set of hands-on materials, as well as posters and handouts for an immersive experience that sparks the joy of teaching and learning.
Creative Collaboration
Customize your program to meet school or district needs and rely on start-to-finish support from dedicated team members at the National Inventors Hall of Fame®.
Media slider with 1 slides
Build your in-school program now
Build your in-school program now