Your Future Leader Can be a Role Model at Camp Invention
Gaining leadership experience
What Is the Leaders-in-Training Program?
Who: Future leaders in grades 7-9
What: An exciting opportunity for middle schoolers to participate in Camp Invention®! By leading campers in grades K-6 through high-energy STEM activities at a local camp, these role models encourage creativity and hands-on fun while building their leadership and goal-setting abilities.
Where: Leaders-in-Training programs run at nearly 800 Camp Invention locations nationwide, in schools, community centers and other local facilities!
When: Our program dates and hours vary by location.
How Much: Pricing for this weeklong program starts at $160 and includes leadership training and opportunities to guide young campers through hands-on STEM challenges, as well as activities to complete at home. See your local Camp Invention for exact pricing.
Leaders-in-Training are at the center of fun challenges and creative STEM learning at Camp Invention. When you register your middle schooler to be a Leader-in-Training, you'll give them the chance to take on the role of a Camp Invention counselor. While campers take on activities created by education experts and National Inventors Hall of Fame® Inductees, Leaders-in-Training provide guidance and encouragement, inspiring children to do their very best. With this one-of-a-kind experience, your Leader-in-Training will not only have fun for the summer, but they'll also gain valuable skills for the future.
Mentorship
Leaders-in-Training work with experienced Camp Instructors to become positive mentors and coaches.
Inspiration
Each participant can encourage children to push the limits of their imagination.
Collaboration
Leaders-in-Training will ignite team spirit among peers and young campers.
See a typical day as a Leader-in-Training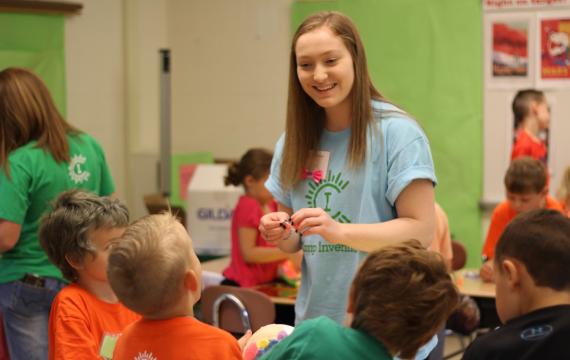 Welcome
As campers check in, Leaders-in-Training step into a leadership role by helping the Camp Director kick off a day of STEM fun and learning.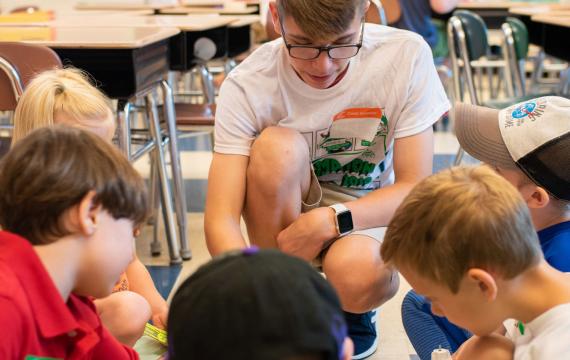 Teamwork
Leaders-in-Training and Leadership Interns team up at Base Camp, where they practice goal-setting skills and help campers get ready to take on the day's hands-on challenges.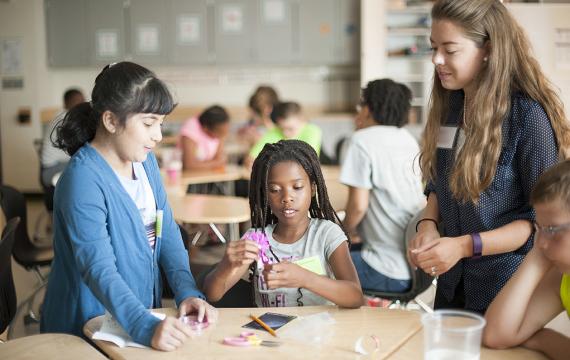 Morning modules
Leaders-in-Training help guide children through two creative challenges, providing essential mentorship, inspiration and encouragement as campers explore, experiment and overcome challenges, and then they enjoy a healthy snack.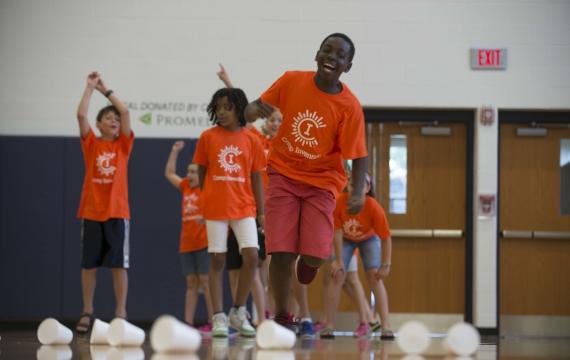 Lunch break
After refueling with a healthy lunch*, Leaders-in-Training use their organization skills to help Camp Instructors prepare for an action-packed afternoon while campers enjoy some playtime.
*Lunch is not provided.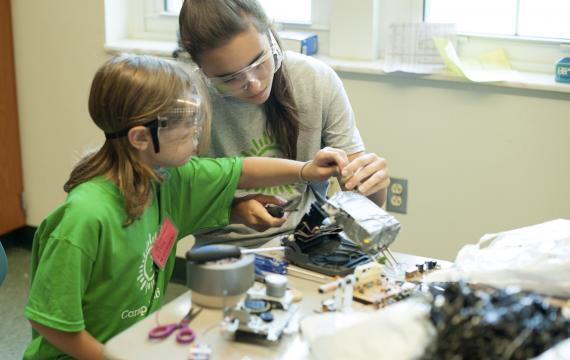 Afternoon modules
The afternoon brings two more themed challenges, giving Leaders-in-Training more opportunities to build their confidence as they serve as role models and support campers' efforts to design, build and test their biggest ideas.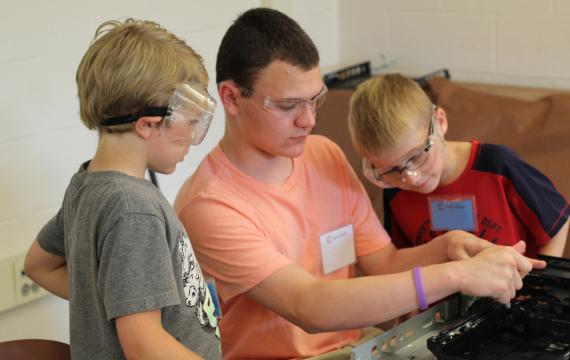 Base camp
Before the day ends, Leaders-in-Training collaborate with Leadership Interns at Base Camp, where they help campers boost their creative problem-solving skills and stay motivated to keep inventing.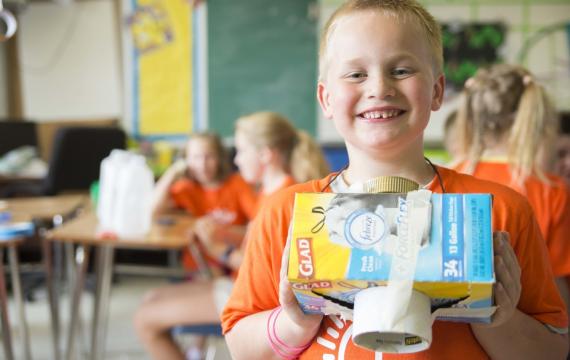 Sign out
As parents sign out their happy campers, Leaders-in-Training help the Camp Director wrap up the day, and then they reflect on their personal and team goals and successes.
The Fossum Family Endowment

The Amos E. Joel Young Inventors Endowment

The Al and Helen Free Foundation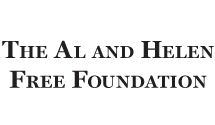 Become a part of something big
Help us make STEM education programs accessible to all children.