Inspire students through invention education
Empower your K-6 students to collaborate, create, gain confidence and practice divergent thinking with the acclaimed summer enrichment program that has reached children nationwide for more than 30 years.
Based on credible research and directly informed by world-changing inventors, Camp Invention® provides a new, tested program each year. Our engaging, hands-on camp is aligned to standards and designed to meet the needs of primary and intermediate students, helping them overcome summer learning loss and develop the Innovation Mindset — a growth mindset that instills essential skills for any area of life.
Media slider with 2 slides
What can educators expect from Camp Invention?
Support
The National Inventors Hall of Fame® (NIHF) provides the complete program curriculum, materials and training needed to run Camp Invention. You can rely on our dedicated support and coaching every step of the way, making it easy for you to focus on bringing fun and enthusiasm into your students' learning.
Flexibility
Our 2021 program offers both in-person and at-home formats and allows parents to switch their choice up to six weeks before the program start date. This unique approach supports successful summer recovery and empowers educators and families to confidently make plans now and adjust later.
Funding
Districts can choose a parent-paid model or rely on the many funding options for which our education programs qualify, including Title I, Title II, Title III, Title IV, 21st Century Community Learning Centers, Migrant Education and Early Learning Challenge funding, as well as state and local district resource funding.
Professional Development
Upon completion, Camp Invention Program Team Members receive a letter of recognition from the United States Patent and Trademark Office and a certificate representing 3 CEUs.*
Find out how our program works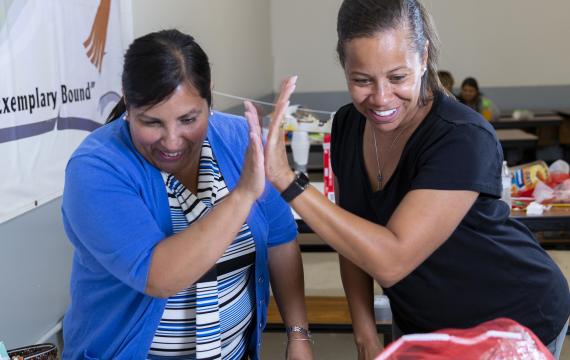 Partner with us
Contact us to discuss your needs and develop a plan for your district
Confirm your program location (if applicable) and dates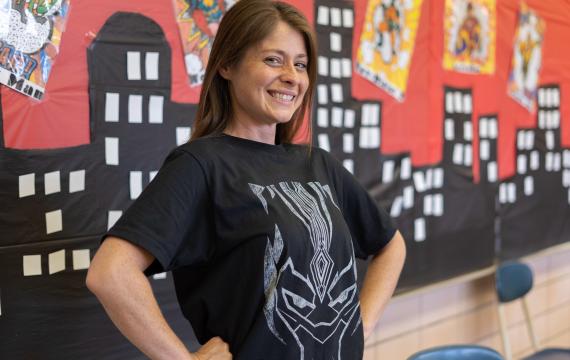 Prepare your team
Select your Camp Director
Your Director selects Program Team Members
Your Director communicates all Program Team Member and district employee discounts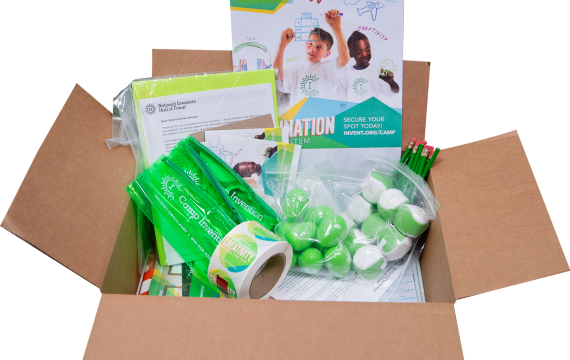 Promote your camp
We open registration for your camp online
We ship a promotional box to your Director
We host your Director's promotional and logistics training
We provide three promotional flyers offering $40, $30 and $25 participant discounts
Your team spreads the word about your camp using resources we provide, including social media write-ups, newsletters and digital ads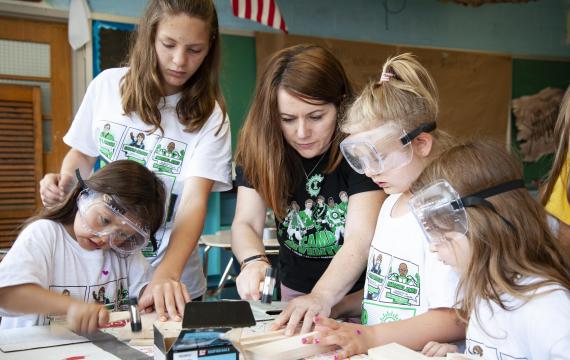 Enjoy your camp
We schedule delivery of all your program materials and curricula
Rely on your dedicated NIHF support team to provide assistance at any time
Discover our new 2021 Camp Invention program
Our 2021 program, Recharge, is designed to refresh students' imaginations and renew their self-confidence. Hands-on challenges spark creative problem solving, build familiarity with key STEM concepts and guide students to see that their ideas have value and their innovative efforts can change the world.
Watch our new 2021 program in action
What roles make up a Camp Invention Program Team?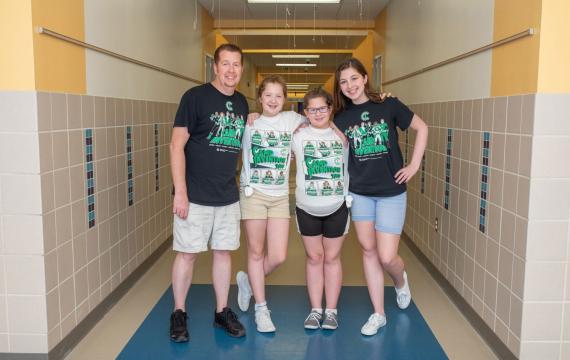 Director
The Director is the liaison between NIHF and the host site. Directors are responsible for promoting the program and recruiting, training and supervising Program Team Members, along with coordinating site logistics.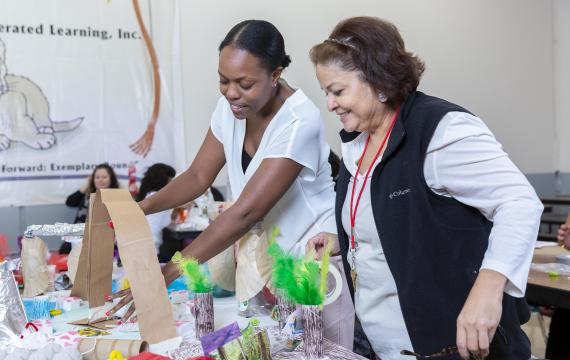 Assistant Director
For programs with 70 or more participants, an Assistant Director supports the Director in coordinating all aspects of the program as assigned by the Director. Assistant Director responsibilities may include promoting the program, facilitating Base Camp activities, overseeing site and program safety, supervising Leadership Interns and Leaders-in-Training, keeping inventory of materials and helping with on-site coordination.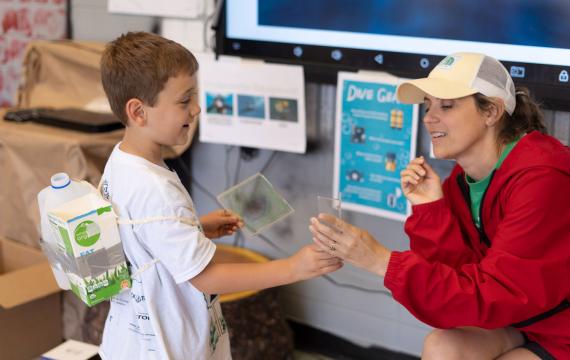 Instructor
Instructors engage children through hands-on, inquiry-based activities that are part of an overall storyline and theme. Prior to the program, Instructors assist with promotional efforts. During the program, Instructors are provided with step-by-step instructions, guiding questions and discussion prompts to present key concepts and highlight inventor stories. Many educators transfer their experience from Camp Invention to their classrooms.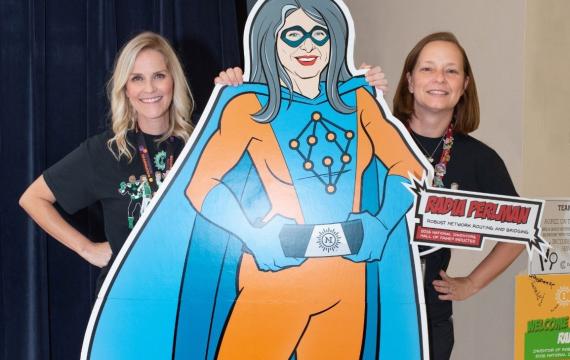 Camp Parent
Camp Parents assist Directors in promoting their program on the local level. They can help increase enrollment posting on social media, conducting email campaigns, coordinating promotion with PTA/PTO councils, distributing flyers, and promoting through community events, newspapers or bulletin boards.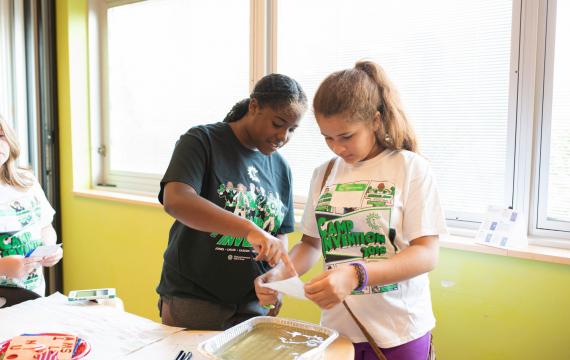 Leadership Interns
Leadership Interns are high school and college students who serve as role models, mentor Leaders-in-Training, facilitate camp activities and create a fun environment where innovation can thrive, all while learning leadership strategies and gaining practical volunteering experience.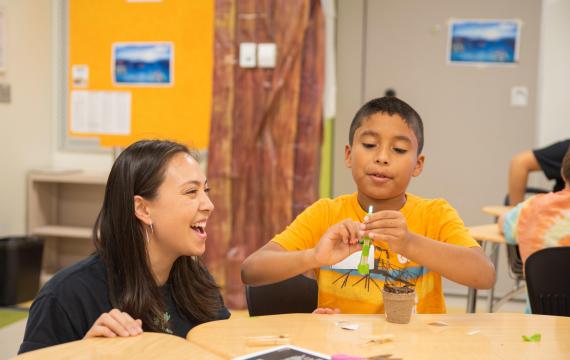 Volunteers
Volunteers are an integral part of day-to-day activities and may be involved with aiding promotional efforts, assisting with sign-in and sign-out, supervising Base Camp as well as lunch and snack time, and supporting program setup and cleanup.
A focus on English language arts and math
Looking to emphasize English language arts and math concepts? Add the Accelerate program to your Camp Invention experience. Accelerate provides over 50 hours of immersive activities and games designed to focus on building skills and confidence in writing, literacy and mathematics. 
See what educators are saying about our program
"Thanks for a great experience. We felt it had a very positive impact on campers and we, as staff, had a great time too! The resources and support were outstanding!"

"The curriculum is easy to follow, modify (if needed), and teach. It is also very helpful that the supplies for each module are provided so setup is quick and simple. Great hands-on learning program for students!"

"Organization, presentation and ease of use of the program is phenomenal. The kids really get a wonderful variety and exposure to STEM."

"I was very impressed with the quality of resource guides, videos, materials, packaging, etc. High quality, engaging, very impressive!"

"The organization and ease of implementation was paramount. For someone who has never done Camp Invention it was easy to figure out and implement with fidelity."

"I love how organized and hands on each module is. Everything is laid out nicely for both students and instructors!"

"I love how engaging it is every year, the activities are fun and stimulating, the kids are excited and I enjoy it every summer because it's easy!"

"I really enjoyed the script and the questions that were offered in the collaboration sections. It helped me become comfortable before meeting all the students. The connected videos and pause buttons really helped me keep pace too."

"I loved the flexibility of the program to meet the needs of all campers/families. The kits were AMAZING, the teaching resources and materials were also fantastic and made our coaches feel well prepared and confident."

"The materials were of good quality, well labeled, and well organized. The modules included enough variety that kids with many different interests were engaged. I really liked the emphasis on problem solving using real-world challenges. "

"The customer service is phenomenal. Response is thoughtful and timely from every level. I also believe you have talented curriculum developers..."

"There is so much wonderful support before and during the program. I always feel like I'm giving the students the best opportunity to engage in STEM thinking. The quality of curriculum is outstanding and engaging."
Encourage lifelong engagement in innovation
Independent evaluations have shown that participation in just one week of Camp Invention results in statistically significant short-term and long-term improvements in1:
Creativity
STEM interest
Collaboration
Problem-solving skills
In addition to Camp Invention, NIHF has developed an entire network of invention education programs, because we know that when children grow up with exposure to inventors and innovation, they're more likely to be innovative themselves.2
Through hands-on, open-ended exploration, we help students build the Innovation Mindset — a growth mindset infused with lessons from world-changing inventors, which will enable and empower them in any area of life.
We want to partner with more educators just like you!
References
1. Donald J. Treffinger, Camp Invention Evaluation. Sarasota (FL): Center for Creative Learning (2001); Bureau of Research Training and Services in the College and Graduate School of Education, Health and Human Services at Kent State University (2007); A. Scarisbrick-Hauser, B. Hauser, 2010 Camp Invention Program Evaluation (2010); ChangeMaker Consulting, LLC, Camp Invention Evaluation (2014); J. Falk, Camp Invention Evaluation Report. Institute for Learning Innovation (2018).
2. A. Bell, R. Chetty, X. Jaravel, N. Petkova, and J. Van Reenen, Who Becomes an Inventor in America? The Importance of Exposure to Innovation. Opportunity Insights (2017).
3. * Acceptance of CEUs is subject to your state or district continuing education requirements.
Bring this program to your district