Find a Leadership Internship and Build the Skills to Be a STEM Leader
What Is the Leadership Intern Program?
Who: Young leaders in grades 10-12 and college
What: The ultimate college application or resume builder! Leadership Interns work closely with Camp Invention® participants to help them explore STEM concepts and become creative thinkers who can invent a better tomorrow
Where: Volunteer opportunities are available at Camp Invention locations nationwide
When: Our program dates and hours vary by location
How Much: Free! Submit your information today and we will share your interest with the Directors of Camp Invention programs in your area. If they are in need of Leadership Interns, they will contact you.
Media slider with 5 slides
Learn. Inspire. Succeed.™
Camp Invention participants benefit from interacting with great leaders throughout the program, so don't miss this unique volunteer opportunity to gain valuable skills and leadership experience.
Skills
Take advantage of the wide array of learning opportunities our program provides to refine your communication skills. In addition to formal training, you'll also gain valuable hands-on experience interacting with educators, young learners and parents.
Experience
As you work with teachers and young learners, you'll earn up to 40 volunteer hours you can apply to your graduation requirements or college, scholarship or job applications. At the end of the program, you'll receive a letter of recognition from the USPTO.
Inspiration
Make a lasting difference for children while supporting STEM education. You'll help children build an innovative mindset, encouraging creativity and confidence while exploring entrepreneurship through the lens of invention.
See a typical day as a Leadership Intern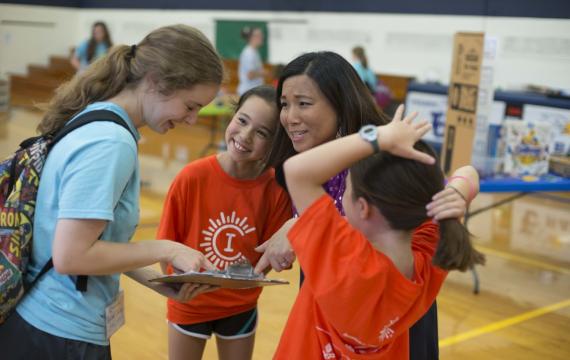 Welcome
As campers check in, Leadership Interns team up with the Camp Director to kick off a day packed with hands-on STEM fun and learning.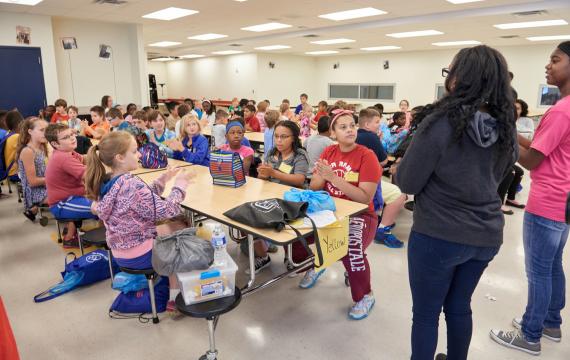 Base Camp
Gathering at Base Camp, Leadership Interns guide Leaders-in-Training as they practice their goal-setting skills and help campers prepare to take on the day's challenges.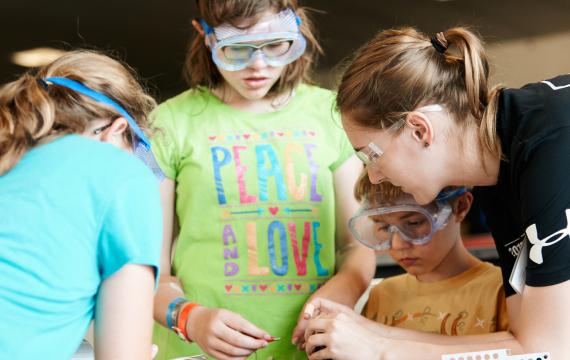 Morning Experiences
As campers explore, experiment and overcome challenges, Leadership Interns provide encouragement and model collaboration skills for both campers and Leaders-in-Training.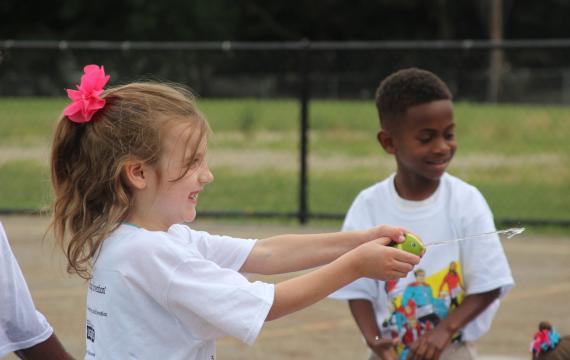 Lunch Break
During the lunch break, while campers refuel and enjoy some playtime, Leadership Interns work alongside the Camp Director to prepare more high-energy, hands-on challenges.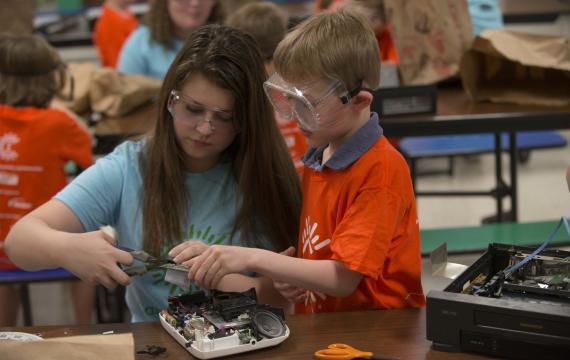 Afternoon Experiences
Leadership Interns inspire imagination and promote ingenuity by guiding campers through two more experiences and providing support for the efforts of Leaders-in-Training.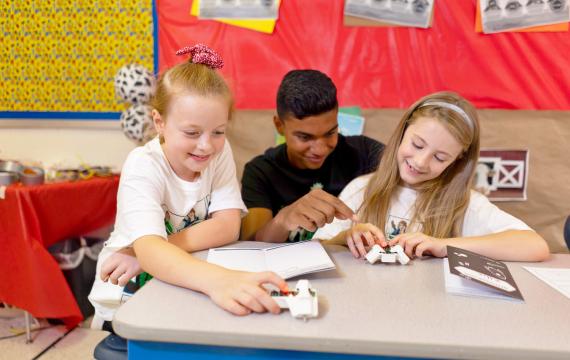 Base Camp
Meeting back at Base Camp, Leadership Interns focus on building young innovators' creative problem-solving skills and keeping them motivated to continue learning and inventing.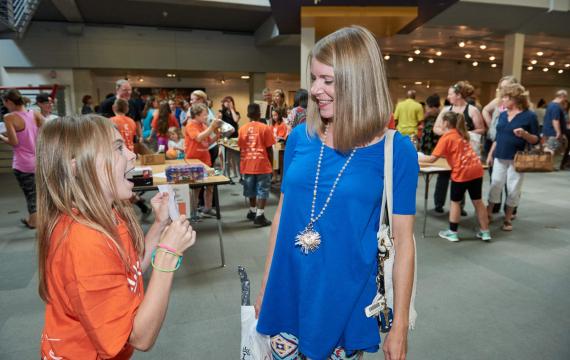 Sign Out
As parents sign out their campers, Leadership Interns assist the Camp Director in wrapping up the day and guide Leaders-in-Training to reflect on their goals and growing skills.
Become a part of something big
Help us make STEM education programs accessible to all children.
Become a Leadership Intern