Take Your Innovation to the Next Level with Our Collegiate Inventors Competition
Each year, the nation's most creative college students come together to compete while networking with world-class inventors.
What is the Collegiate Inventors Competition?
This unique invention competition drives innovation and entrepreneurship at the collegiate level. Our judges, including National Inventors Hall of Fame® Inductees, provide invaluable feedback and guidance as we reward the country's most innovative university students.
Since 1990, with the help of our sponsors, we have awarded more than $1 million to students nationwide.
Stay tuned for information on the 2019 Collegiate Inventors Competition
The submission window will open early-2019. You can use our online resources to begin preparing your entry now.
Congratulations 2018 CIC Winners
Graduate Gold
PionEar
Graduate Silver
Neurotendo
Graduate Bronze
OSPRI
Undergraduate Gold
Rhino
Undergraduate Silver
Radiex
Undergraduate Bronze
CropDoc
People's Choice Award
Neurotendo
2018 Undergraduate Finalists
Join the 2018 Finalists on their journey to the Collegiate Inventors Competition
Thank you to our 2018 CIC Sponsors
Arrow Electronics Five Years Out
The Arrow Electronics Innovation Prize is available to one team each year that embodies the spirit of innovation in technology. This exclusive prize, awarded by a panel of judges from Arrow Electronics, a Fortune 113 global technology-solutions provider, advances the team to the final round of judging at the November competition. It also includes a unique opportunity to work with representatives from Arrow to discuss their innovation, explore collaboration opportunities and discover what's next to achieve transformational results.
Additional Sponsors
Lycra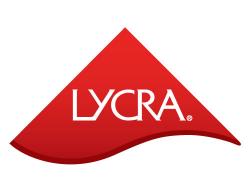 Wilson Sonini Goodrich & Rosati Professional Corporation

Bridgestone