STEM Education Programs for All Ages and Communities
Join us in our mission to spread lifelong learning and discovery.
Invention is much more than a eureka moment. Invention is a process that requires collaboration, hands-on application of STEM, creative problem solving, entrepreneurship and an understanding that moments of failure are necessary on the path to success.
Our Innovation Ecosystem — a network of programs influenced by inventors — provides an authentic, hands-on opportunity to experience the invention process first hand. Led by local, certified educators, our programs offer equal access to STEM education while positioning inventors as role models, helping to reduce disparities in STEM fields and build a more innovative future.
Explore our programs
Invention Playground
We believe it's never too early to encourage a child's natural curiosity by introducing exciting ideas and activities.
Camp Invention
Our summer camp offers fun, hands-on challenges to encourage innovative, creative problem solving.
Accelerate
Our engaging approach to summer school combines the benefits of Camp Invention® with fun activities that build writing, literacy and mathematics skills.
Club Invention
Our afterschool program builds confidence, encourages collaboration and inspires creativity.
STEM Maker Lab
We enhance the makerspace experience and empower students to problem-solve realistic challenges, design prototypes of their ideas and bring them to life using the latest tech tools.
Invention Project
Our hybrid, cross-cutting curriculum supports in-school, at-home and blended settings through the school year, aligning to standards while supporting social-emotional learning and hands-on STEAM exploration.
Invention Project
Our middle school program empowers students to build greater confidence in STEM as they learn how to turn ideas into inventions and bring those inventions to market.
Leaders-in-Training
Our Camp Invention Leaders-in-Training program helps children develop leadership and goal-setting skills.
Leadership Interns
High school and college students
Camp Invention Leadership Interns gain experience as leaders and mentors while building skills for college applications and resumes.
Professional Development
Learn practical, research-based, Hall of Fame Inductee-driven strategies for bringing STEM, innovation and creativity in the classroom.
Images Slider with 0 slides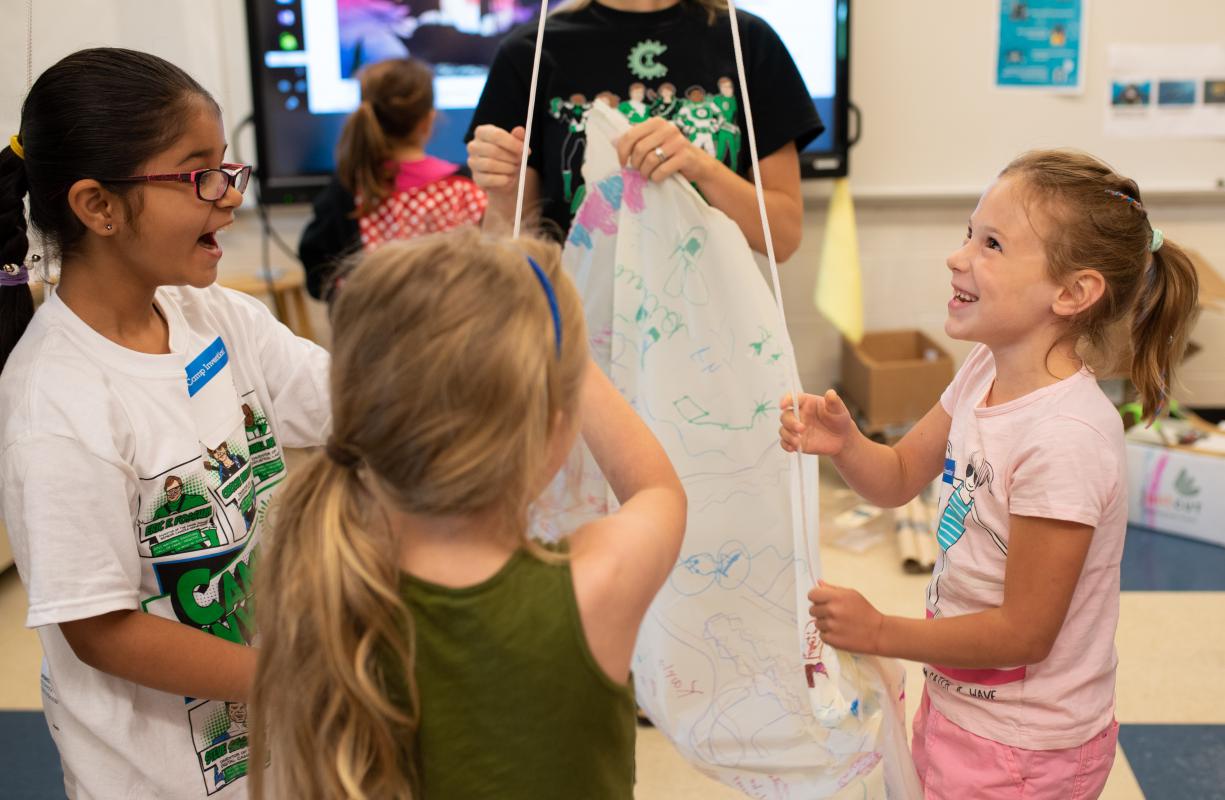 Team of young inventors work to create more efficient inventions.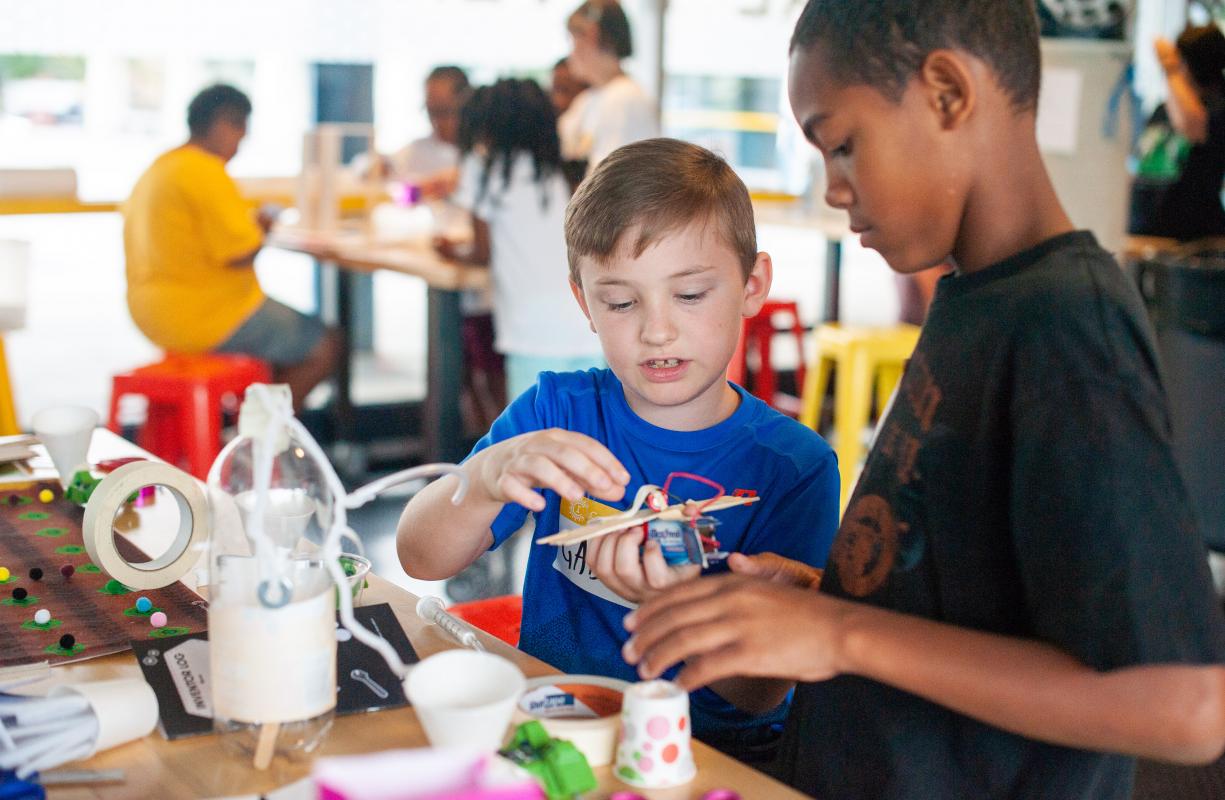 Two young innovators work together to solve a problem.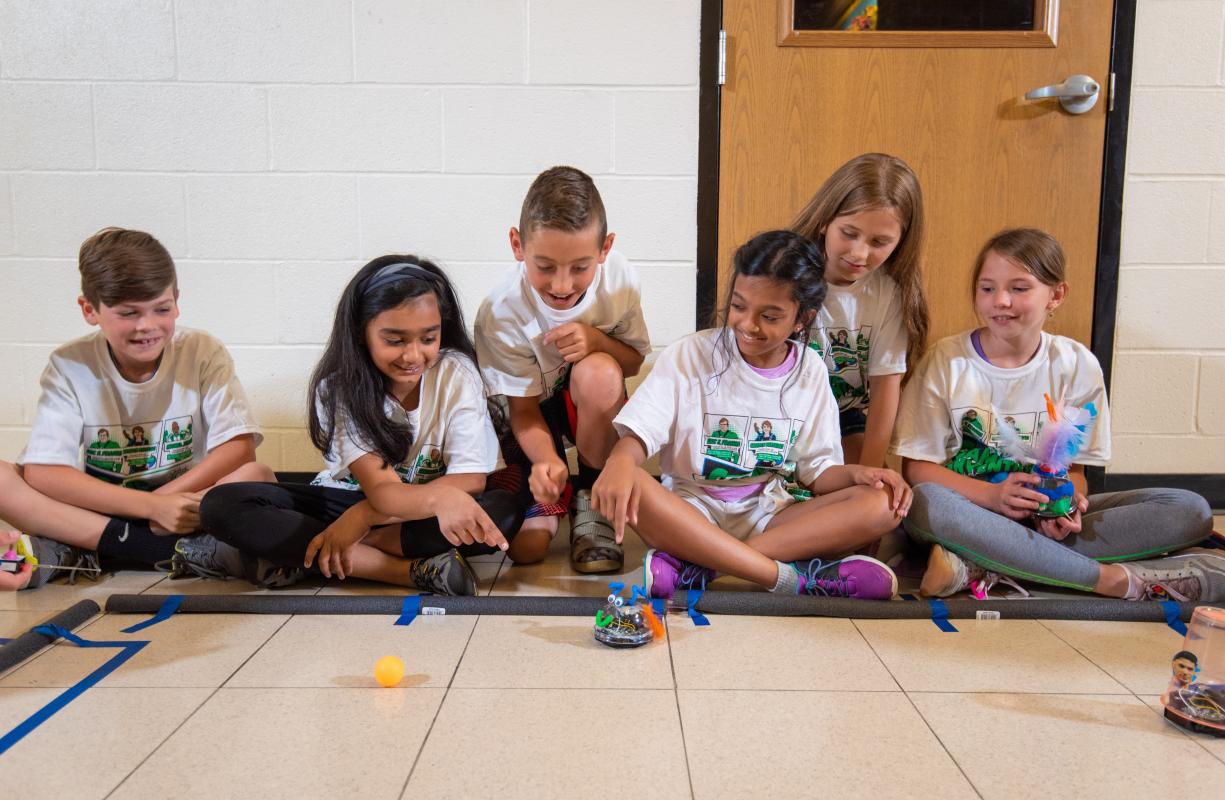 A group of brilliant minds play with their DIY Orbots.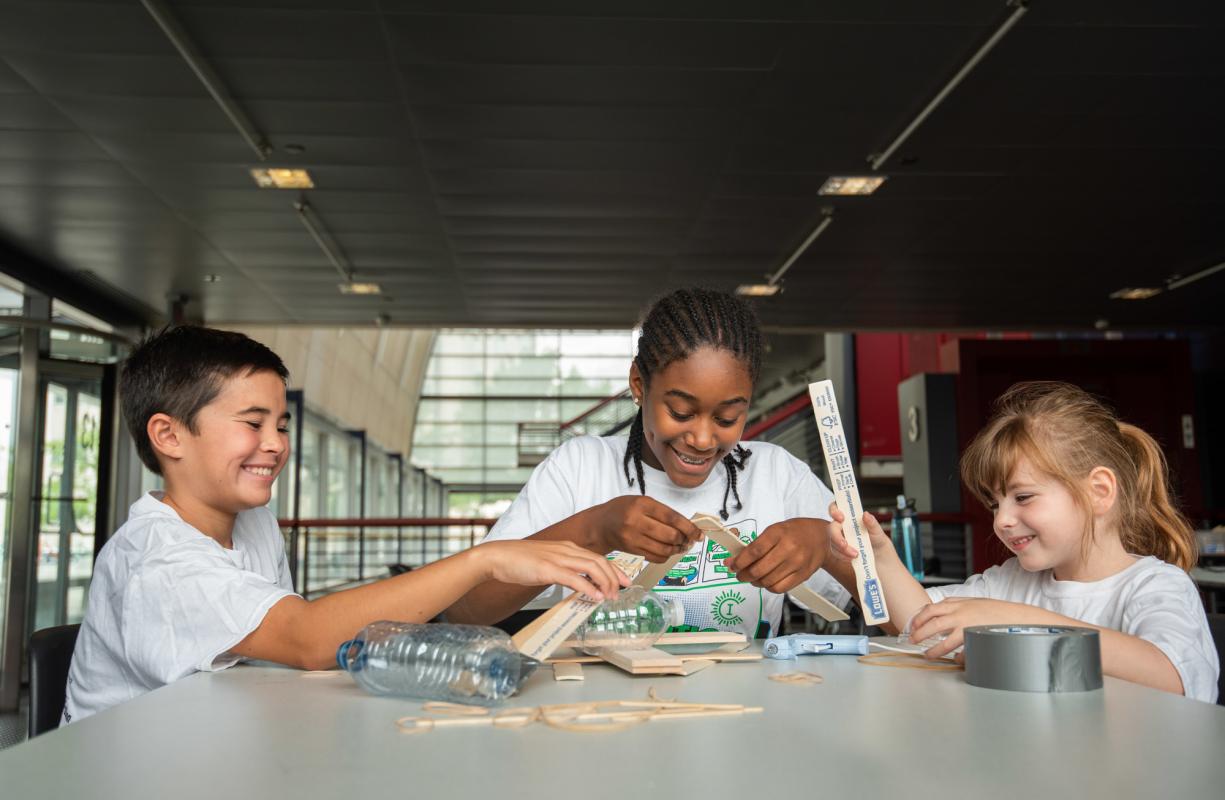 A group of future innovators collaborate to build grand ideas.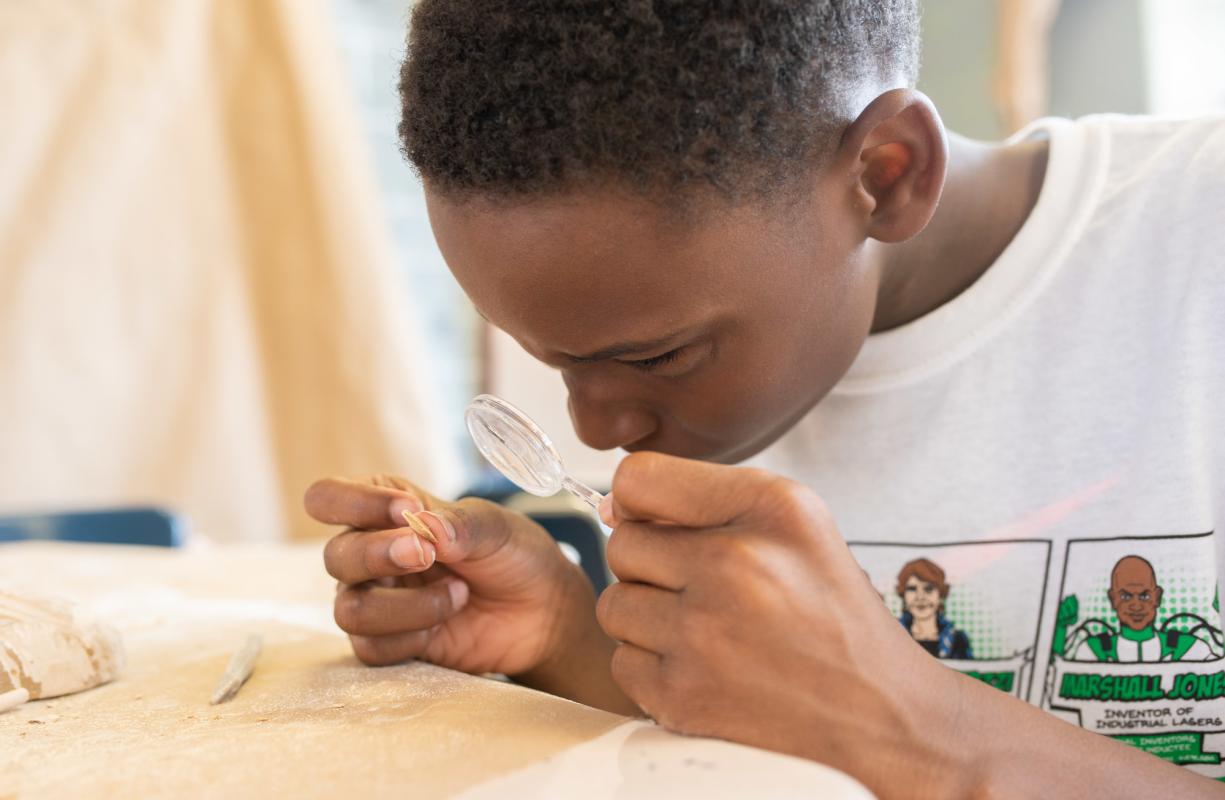 A young inventor solving mysteries with archaeology skills.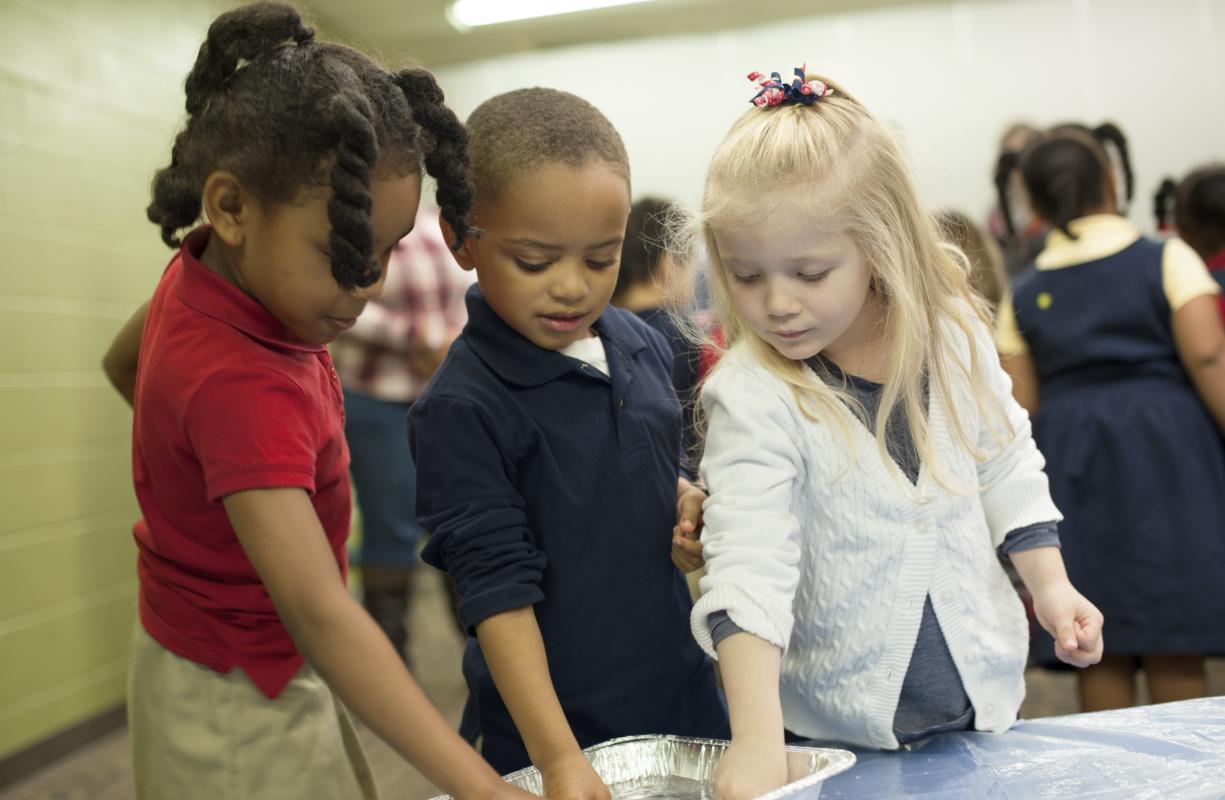 A team of growing minds discover new STEM concepts with hands-on activities.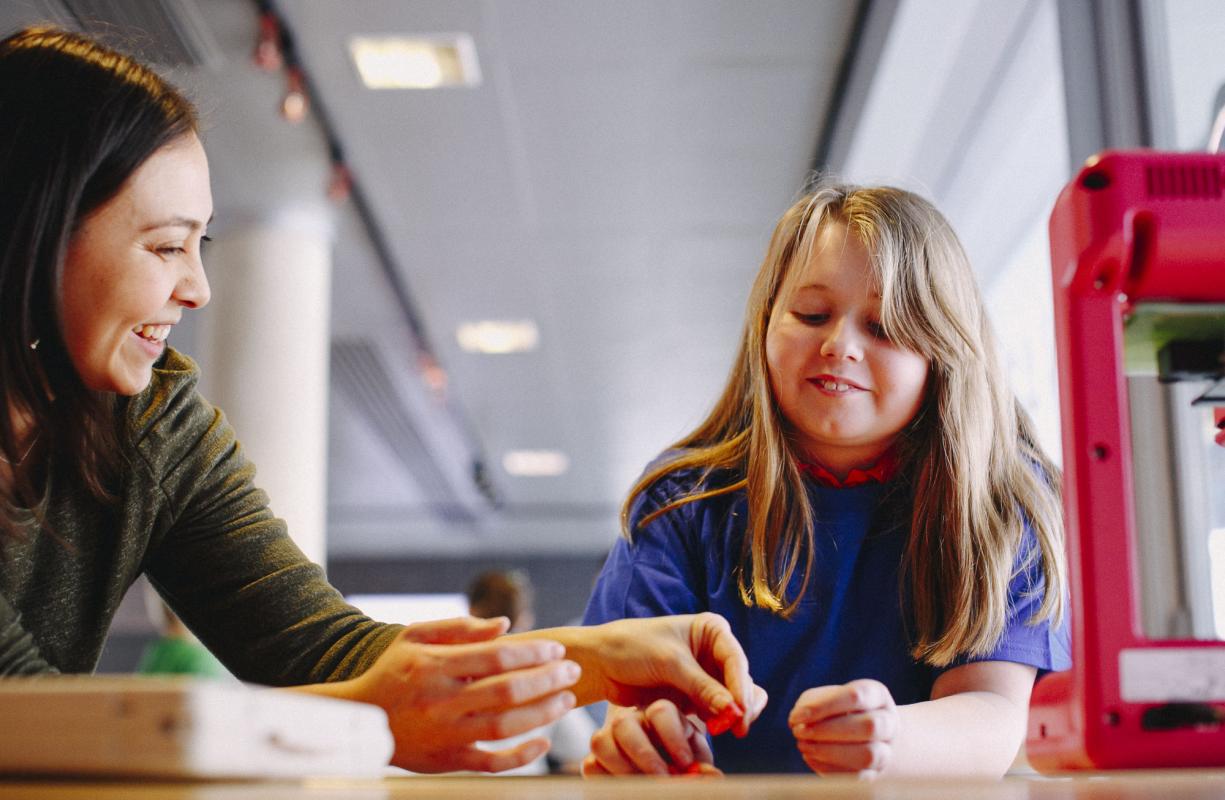 Children learn from inspiring local educators.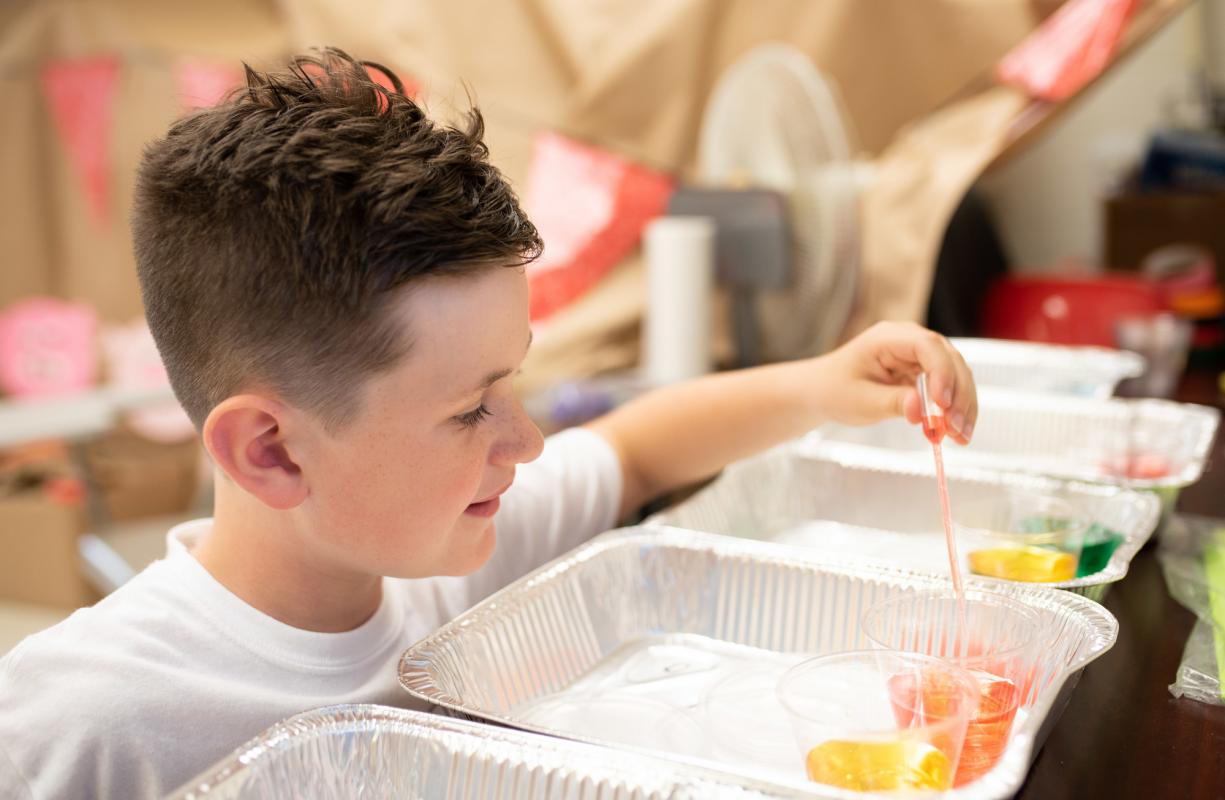 A camper explores chemical reactions during a colorful hands-on activity.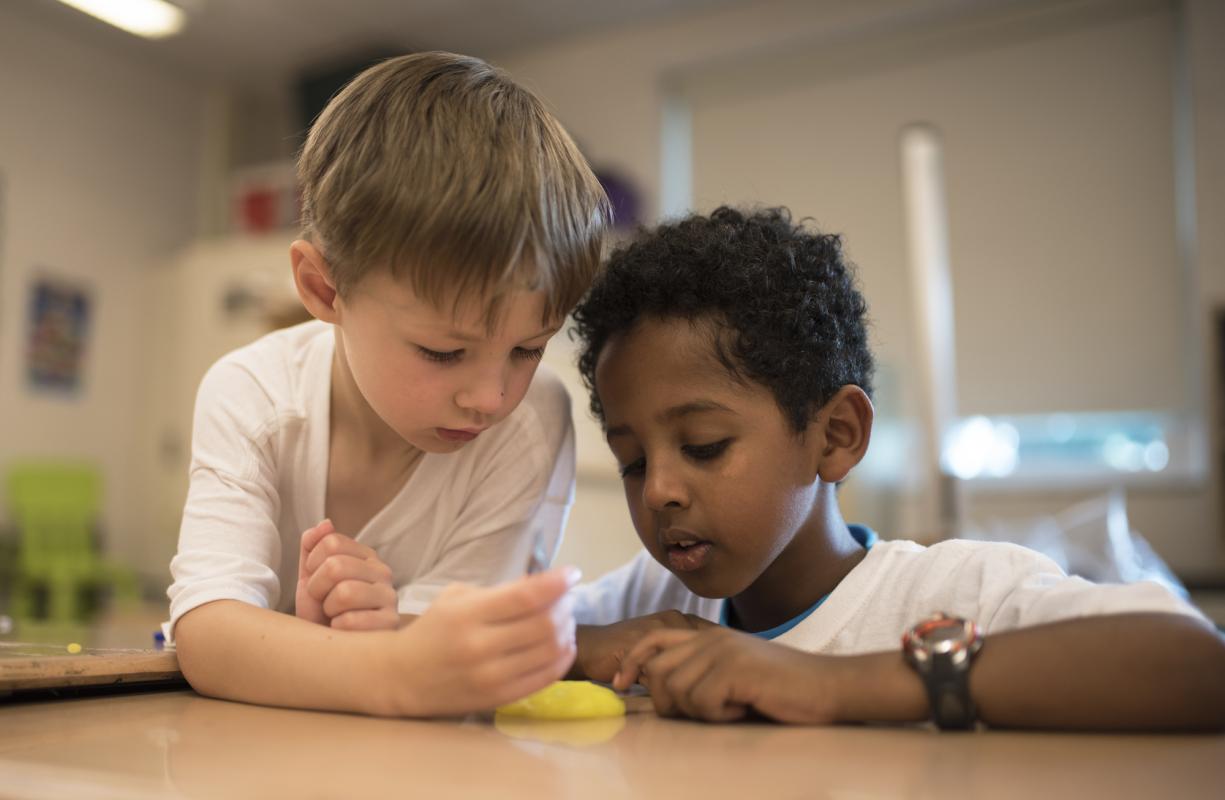 Experimenting is twice as fun with a friend.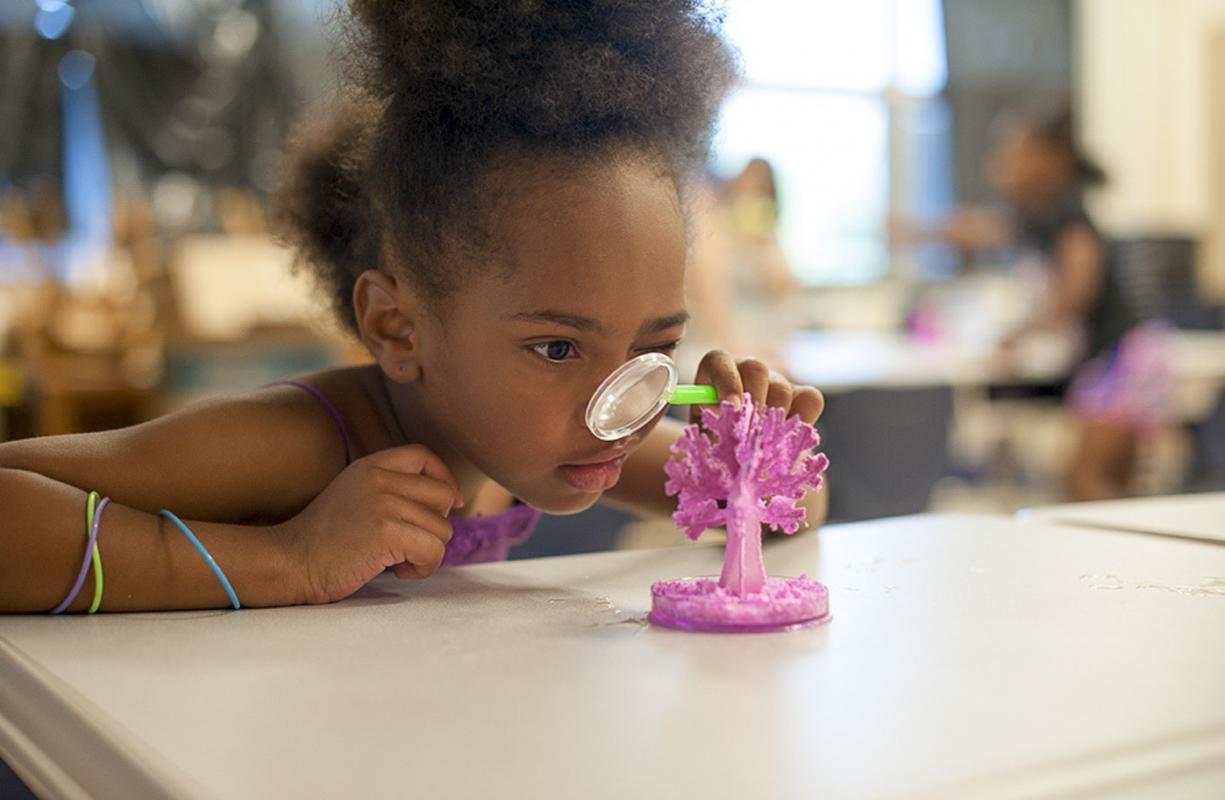 Children learn that the path to discovery requires a new perspective.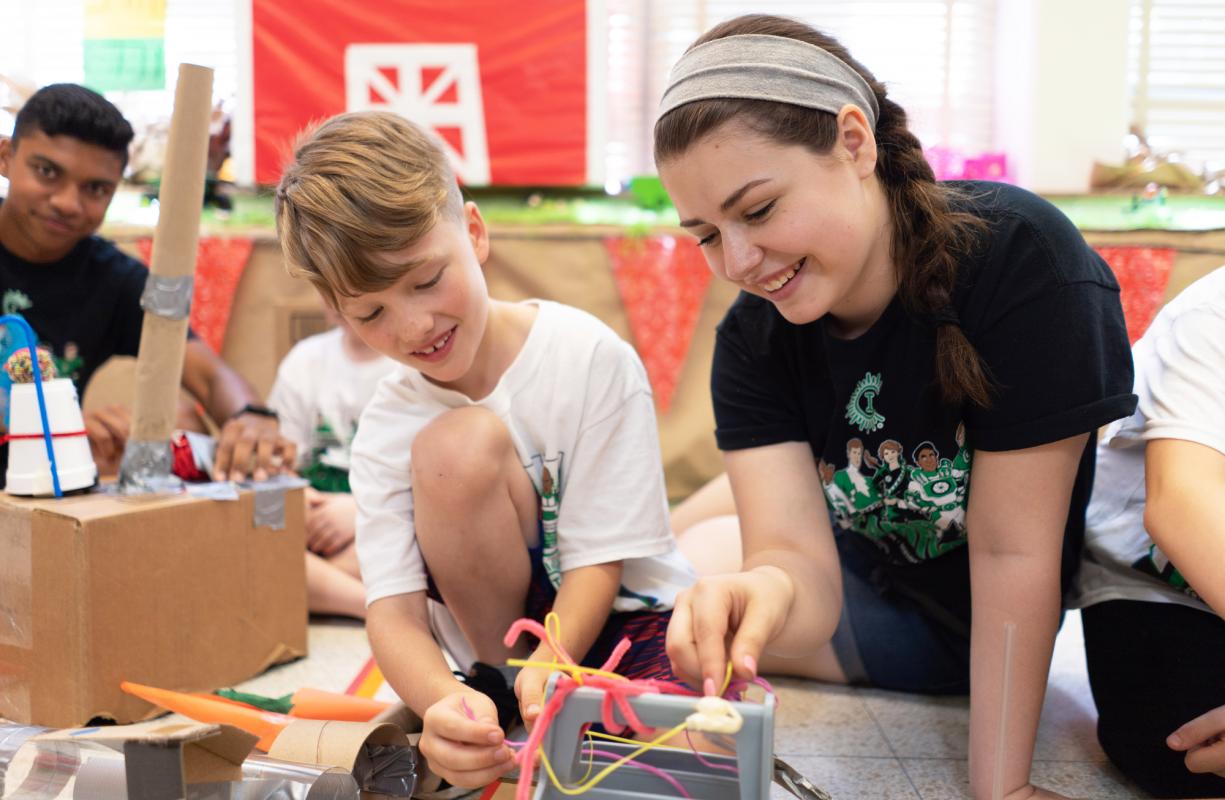 A Leadership Intern assists a camper during the innovation process.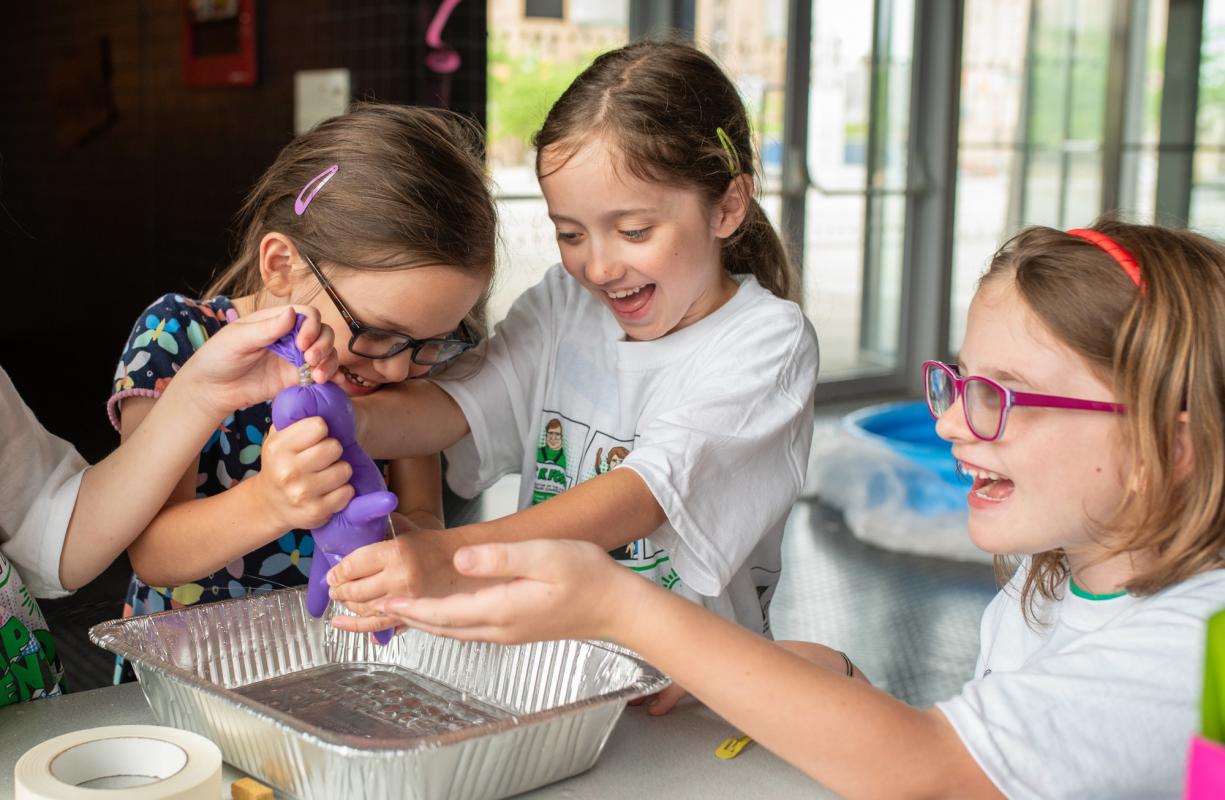 Children learning 21st-century skills through engaging activities and collaboration.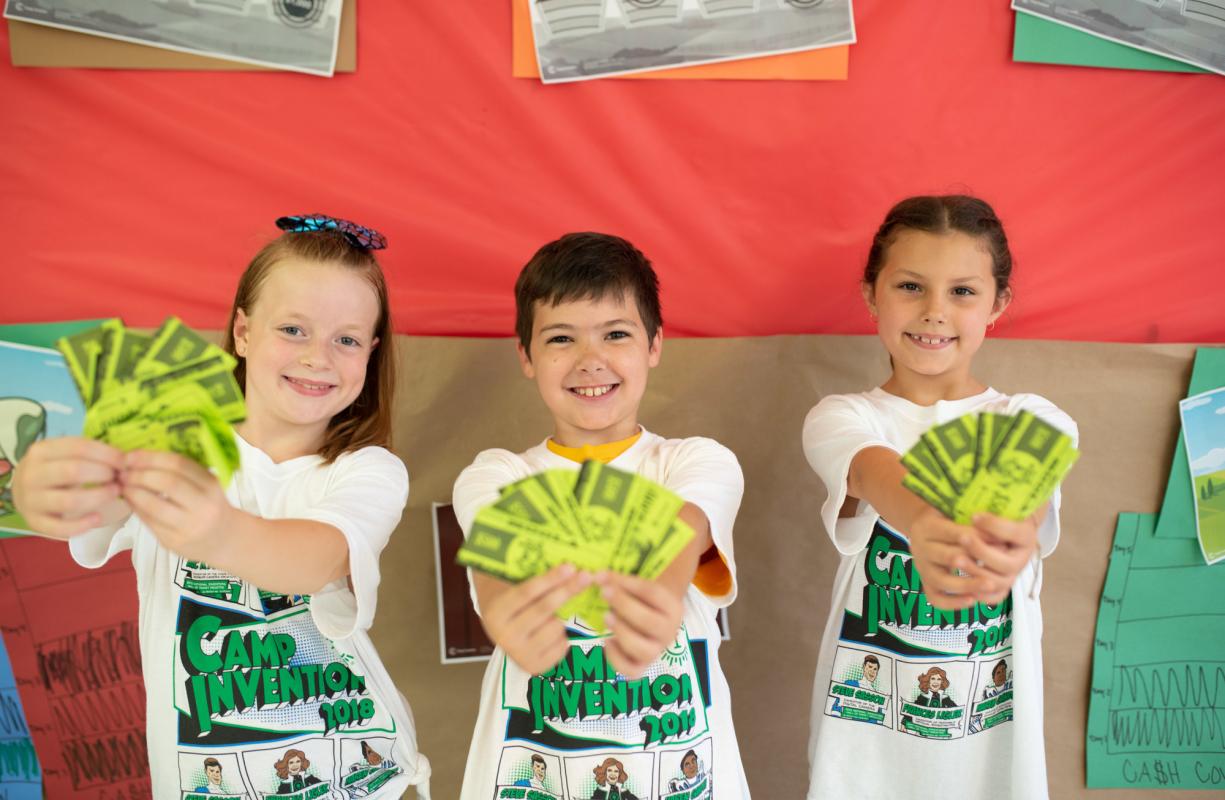 Children put on their entrepreneurial hats and code robots to turn a farm into a booming business.
Register
Find a program near you and register online today! Do you need to complete a paper registration? The below physical Registration Form can also be completed and mailed to:
National Inventors Hall of Fame
Attn: Customer Relations
3701 Highland Park St. NW
North Canton, OH 44720
What to prepare
Get your young inventor ready to go on a scavenger hunt for fun recyclables around the house! These shareable items are used at your program for prototyping throughout the week. You'll also need to prepare a lunch, drink and snack each day (unless notified otherwise), and complete any medication information on the below form for the first day.
See what some of our parents are saying
Testimonials slider with 5 testimonials
"My son had a great time (better than he expected). He loves sports camps so wasn't sure about a learning camp. But he loved it. Trying to convince his younger sister to go next year!!!"
"My twin girls learned so much at camp. It literally changed how they play with their toys at home and even their perception of the world has changed. Thank you!"
"We also had the opportunity to have an Inductee to the National Inventors Hall of Fame come visit and the kids LOVED it! Dr. Iver Anderson was great with the kids, worked with them on projects, and was a highlight for our week."
"My son had a wonderful experience. He was very nervous when I dropped him off and when I picked him up the first day he said, "That rocked! I can't wait for tomorrow!" At the conclusion of camp, he was already planning to go again next year."
"My daughter was very nervous to go; she tends to be introverted in crowds. She couldn't wait to go back the next day. And didn't want it to end. She can't wait until next year!"
Become a part of something big
Help us make STEM education programs accessible to all children.