Camp Invention
A STEM Summer Program for Grades K-6 That Turns Curious Kids Into Innovative Thinkers
Unlock your child's potential
Now more than ever, kids need fun, open-ended experiences that can help them build their problem-solving power and make their own creative mark on the world. That's exactly what Camp Invention® delivers.
Teaming up with local educators across the country, the National Inventors Hall of Fame® has provided safe and exciting summer camps for 30 years and counting! Each year, we develop and test a new hands-on program to get campers thinking, moving, exploring and creating. That's why so many parents trust us to help kids build the mindset they need to thrive, now and in the future.
Whether you choose an in-person or at-home experience this summer, we can't wait to get our camp on with you!
Media slider with 2 slides
Make the most of this summer
Camp Your Way
Choose the experience that works for you. Whether your camper attends a local program in person or joins us from home, they are sure to have an inspiring, action-packed time.
Build Confidence
We believe every child can invent — and we make sure our campers believe it, too. Kids gain confidence and persistence as they bring their biggest ideas to life.
Promote Problem Solving
Our world needs more creative problem solvers. So our research-backed program is designed to help kids find their own solutions for any challenge.
Encourage Collaboration
What's more fun than inventing? Inventing with friends! Kids collaborate in both our in-person and at-home camps, learning that everyone has something important to contribute.
Camp your way with our Peace of Mind Promise
Not sure if you'll want an in-person or at-home experience this summer? No worries — with our new Peace of Mind Promise, you can sign up today and switch up to six weeks before camp. Learn more about your options:
Discover our new 2021 Camp Invention program
Join us for the best summer ever with our 2021 program, Recharge! Hands-on, imagination-stretching challenges inspire confidence and creativity by showing kids they have what it takes to become awesome innovators who can change the world.
Open Mic™
Campers step up to the mic to find their own unique voice and become creative entrepreneurs. They discover sounds waves in action as they take apart and rebuild a wireless microphone, and then use powerful pitch skills to promote their own extraordinary invention.
Duck Chuck™
In this high-energy adventure, kids build and test a device to launch rubber ducks across the world. First, they collect "quack coins" to buy materials for their devices. Then they launch their ducks to visit famous landmarks, testing fascinating concepts like trajectory and velocity.
SolarBot™
As kids make and adopt their very own robotic crickets, they jump into experimenting with circuits and energy. Practicing empathy as they think about the lives of real insects, they create custom habitats — including a fun-filled cricket playground — for their solar-powered bots.
Road Rally™
Campers learn how to adapt as they design morphing vehicles that can travel across land, adding prototype elements for moving through air and water. With inspiration from cool creatures including a "plantimal," they modify their vehicles to submerge, soar or sprint in the Super Road Rally.
Providing safe and healthy learning opportunities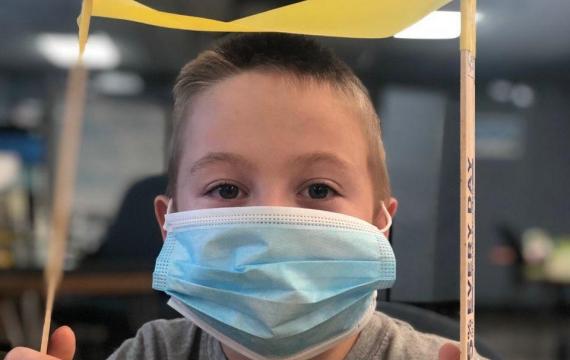 Our invention education programs, led exclusively by certified educators, have always maintained the highest standards in health and safety.
As we all deal with the challenges of COVID-19, we remain committed to safely delivering innovative experiences. Please refer to our Preparedness Plan for additional information.
Please note that the majority of photos on our website were taken prior to the COVID-19 pandemic.
The Fossum Family Endowment

The Amos E. Joel Young Inventors Endowment

The Al and Helen Free Foundation