STEM Maker Lab Offers an Innovative Makerspace Experience
Engaging in hands-on learning
Experimenting and solving problems
Building an entrepreneurial spirit
Inspire young inventors
STEM Maker Lab® gives educators a flexible program that enhances classrooms and empowers students. Our curriculum is designed to build an understanding of Intellectual Property while encouraging kids to apply their creativity, use the latest tech tools, build prototypes and unlock their potential.
Our curriculum can be integrated into an existing class or STEM lab or run as an afterschool program.
We provide multiple challenges designed for different grade levels, along with the tools to bring them to life.
Looking for more programs? We provide STEM education for all ages.
Bring STEM Maker Lab to your school
Challenge the limits of innovation
Inspiration
To start STEM Maker Lab off right, students will be introduced to stories from National Inventors Hall of Fame® Inductees who have discovered how the natural world can inspire solutions to problems.
Discover the power of brainstorming
Apply creative thinking to solve a real-world problem
Creation
In this activity, we use a "create, test and recreate" approach. First, we challenge students to build their own prototypes. Then we help them test their models, modify them based on the information they've gathered and test them again.
Build prototypes and experiment with different materials
Test, evaluate and modify solutions
Intellectual Property
Intellectual Property Literacy® is an essential element of entrepreneurship. That's why we've designed this activity to help students explore utility and design patents, copyrights, registration marks and trademarks.
Create product names, brands and logos
Discover the importance of Intellectual Property marks and protecting ideas
Tech Tools
This activity will help students bring their prototypes to the next level as they take a deeper dive into the topic of "making." They'll get to know the technology and the inventors behind many innovations in a makerspace.
Learn how to refine product design and utility
Use tech tools like 3D printers, electret microphones and computer software programs
Marketing
Before inventors can bring their ideas to market, they must first understand the marketplace and the path to entering it. In this activity, our young inventors will learn how to navigate the right processes.
Identify potential buyers and create a pitch
Design product packaging and marketing materials on a budget
Entrepreneurship
Entrepreneurship encompasses invention, innovation, economics, business and marketing principles. Each of these concepts will play a role in STEM Maker Lab's final activity, as students apply everything they've learned.
Create a business plan outline
Experience what it's like to pitch a product
Watch our program in action
The following sponsors help make STEM Maker Lab possible:
MiSTEM Advisory Council Grant Sec. 99s(3) of the State School Aid Act

The Fossum Family Endowment

The Amos E. Joel Young Inventors Endowment

The Al and Helen Free Foundation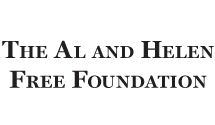 Become a part of something big
Help us make STEM education programs accessible to all children.