Hands-On Summer Camp, Reinvented
Distance learning that's different
Camp Invention Connect™ reaches far beyond what you've come to expect from distance learning, inspiring confidence and creativity through independent, hands-on exploration.
Activity kits packed full of fun materials are shipped directly to each participant.
Daily challenges motivate children to go outdoors, get active and stretch their imaginations. 
Choose a screen-free, self-led experience or connect with certified education Coaches and fellow campers for online collaboration sessions. 
The need for parental involvement is kept to a minimum, while creativity and exploration are unlimited.
Looking for more programs? We provide STEM education for all ages.
Find a local or national Camp Invention Connect program!
What does a typical day look like with Camp Invention Connect?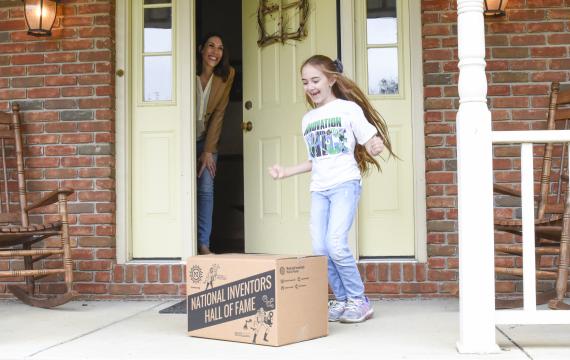 Get Excited for Your Program
Mark your calendar and get ready for an action-packed week of fun and exploration! Everything you need will be sent straight to your home, so keep an eye out for a big package to arrive at your doorstep.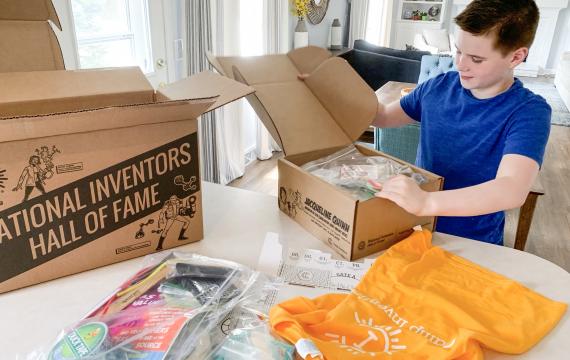 Unbox Your Kits
This is the moment you've been waiting for! When your Camp Invention Connect package arrives, have fun opening all your activity kits. There is so much to discover in each kit, so take your time checking out all the awesome materials you'll be using through the week.
Grab your Activity Guide and look for the password on Page 1 to unlock the online experience pages.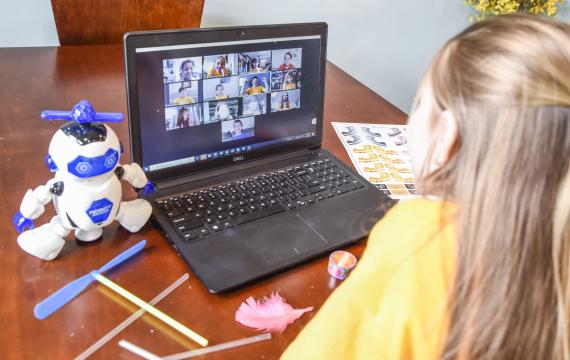 Daily Kickoff
Join your Coach for daily kickoff sessions, where you'll get to know other campers and get pumped up for the challenge of the day! If you can't join live, don't worry — you will have access to videos that take you through each activity step-by-step, so you can watch at a time that works for you.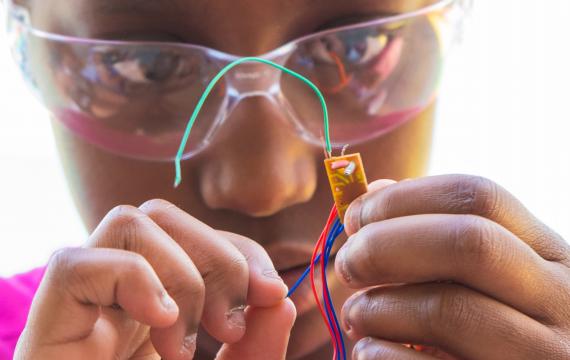 Unplug and Get Creative
Once you've got the daily download, you'll be off to tackle your challenge. Take your activities outside, so you can get your brain and body moving while exploring new ideas!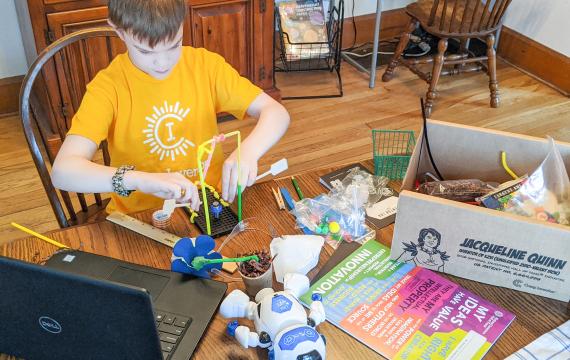 Coach Collaboration
Your Coach will be available during midday and afternoon hours, giving you the chance to check in, ask questions, collaborate and share.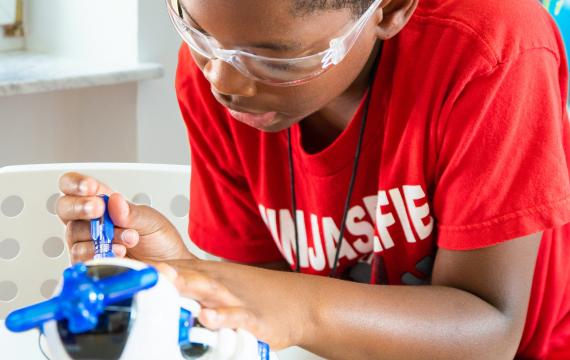 Take a Break, Then Keep Creating
Be sure to take a break from all the action, get some lunch to refuel, and give your parent or guardian an update on what you've been creating!
When you're ready, dive back into your inventions to wrap up the day's activities, and finish turning your big ideas into the next big thing!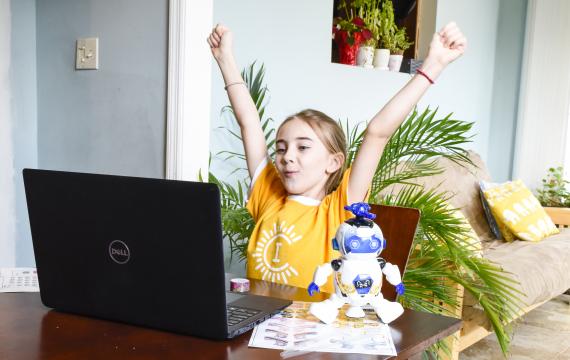 Celebrate and Share
At the end of your week with Camp Invention Connect, join your Coach and fellow campers online to share your creations and celebrate your teamwork, innovation and ingenuity!
Get Excited for Your Program
Take a Break, Then Keep Creating
Delivering Imagination and Fun to Your Doorstep
With a set of four themed kits providing an abundance of materials, this one-of-a-kind program delivers hours of hands-on, high-energy fun! With each kit, children take on a unique set of challenges that build confidence, perseverance and creative problem-solving skills. Certified educators serve as Coaches, facilitating collaboration, encouraging outdoor play and providing step-by-step activity instruction. 
Media slider with 3 slides
Camp Invention Flight Lab™ Kit
Imaginations soar as children learn about principles of flight, going outdoors to experiment with paper planes and hand-copters. They also get two robots — one to take apart and investigate, and one to customize as their very own flight simulation robot.  
Media slider with 3 slides
Rescue Squad™ Kit
As they uncover ways to protect the Earth's ecosystems, children will be eager to go outside and take on inspiring activities. Campers explore bioluminescence as they use LEDs to create a glowing flower, and they build parachutes to safely airdrop animals, restoring balance to their habitats. 
Media slider with 5 slides
Design Thinking Project™ Kit
Children learn the value of their creativity as they enjoy open-ended activities that bring their biggest ideas to life. They use the materials in their kit to create sketches, build and test prototypes, design logos and confidently pitch their products while protecting their intellectual property. 
Media slider with 4 slides
Camp Invention Champions™ Kit
As they discover the great inventors behind their favorite sports, children apply their own game-changing ingenuity and design thinking. They collect inventor playing cards, design and build the ultimate sports complex, and then head outside to play their new games.
Show us what you've created!
We want to see what you've created, explored and invented during your week with Camp Invention Connect! Join your fellow campers on social media and tag your creations with #CampInvention. 
Share on our Camp Invention Twitter feed
Camp Invention Connect FAQs
Our at-home program is brand new, so we're sure you have some questions!
Attending virtual learning sessions is not required. In fact, the entire program may be completed as a screen-free experience by using the provided materials and Activity Guides. Our online resources and virtual learning sessions are designed to serve as options that enhance the experience through minimal screen time.
Just like our traditional Camp Invention program, local Camp Invention Connect programs are led by certified local educators. Participants in local Camp Invention Connect programs will also live in the vicinity of the hosting school/district. Our national program is led by a team of education experts from the National Inventors Hall of Fame® and certified educators across the country.
Local Camp Invention Connect programs will maintain a Coach-to-child ratio of 1:20. The national Camp Invention Connect program Coach-to-child ratio will vary based on registrations.
When children join virtual learning sessions, they will be given opportunities to get to know other campers in their program. Coaches will also break each program into small groups to optimize teamwork. Friendships are often built at traditional, in-person Camp Invention programs, and we intend to create the same opportunities with Camp Invention Connect.
Many of our program's high-energy activities can be enjoyed outside, and our Coaches encourage outdoor exploration and play each day! 
The Camp Invention Connect program is priced at $175. Discounts are available.
Click here to search for a program. You'll see that Camp Invention Connect programs are color-coded in blue. Click a program for more details and follow the on-screen instructions to complete your registration.
We have been working hard to keep our local in-person camps running whenever possible. To learn more about our Camp Invention program and search for any in-person camps near you, please visit invent.org/camp.