Invention Playground Promotes Early STEM Learning Through Play
It's never too early to explore STEM
Invention Playground® is a preschool program that fosters the inventive spirit in every young child. Channeling natural curiosity with fun, innovative curricula, this program gives preschool-aged children a strong foundation for lifelong STEM learning.
Our program keeps preschoolers engaged and entertained.
We guide the youngest minds to investigate STEM concepts.
Looking for more programs? We provide STEM education for all ages.
Bring STEM to your preschool with Invention Playground
Move, Make, Create!™
Our education team collaborates with National Inventors Hall of Fame® Inductees to develop STEM-based preschool lesson plans that are tailored to the youngest innovators.

This program helps teachers incorporate open-ended inquiry and scientific investigation into the classroom through guided play. Our activities, or units, develop abstract thinking and fine motor skills while kids have fun and create.
Pod Pals Cruise the Galaxy™
Intergalactic exploration and fuzzy, funny creatures called Pod Pals challenge children to explore concepts like gravity and learn how to build super tall, super strong towers.
Invent the ultimate spaceship controls

Build and launch spaceships
Shake, Rattle and Roll™
This module introduces the science of sound through vibrations and sound waves. Children learn they can invent through play as they engage in fun games with specialized sound locators — their ears!
Use megaphones, instruments and sound catchers
Fine tune listening and memory skills
ZOOM: Where Innovation Begins™
This unit begins with children exploring the depths of the ocean. Then, the students "zoom out" to discover what it's like to be a chemist, a veterinarian, an architect and a rocket scientist.
Explore STEM careers
Turn curiosity into innovative thinking
Mystery Present™
In this unit, children will receive five exciting clues to help them unlock the secret of the Mystery Present through buoyancy, circuitry and even the science of bubbles.
Receive postcard clues from New York, China and South America
Build, tinker and discover in efforts to solve a mystery
The Fossum Family Endowment

The Amos E. Joel Young Inventors Endowment

The Al and Helen Free Foundation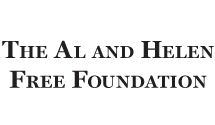 Become a part of something big
Help us make STEM education programs accessible to all children.