Camp Invention
A STEM Summer Program for Grades K-6 That Turns Curious Kids Into Innovative Thinkers
Save on Summer Fun
Signing up siblings? Use code SIBWEB30 for $30 off each child. If you are registering more than two siblings use code SIBWEB40 for $40 off each child*.
*Sibling discounts are valid only for children living in the same household. Discounts cannot be combined.
What is Camp Invention?
Who: Curious kids entering grades K-6
What: A confidence-boosting STEM summer camp where kids build creative inventions and lasting friendships. Led by qualified local educators, our camps offer new and exciting hands-on activities every year.
Where: Over 1,000 programs run nationwide in schools, community centers and other local facilities!
When: Our day camp's dates and hours vary by location. Some locations also offer before and after care to fit busy parents' schedules. If your local camps don't offer dates and times that work for you, we can also send an at-home camp experience directly to your doorstep.
How Much: Pricing for this weeklong STEM summer camp, complete with take-home materials and limitless inspiration, starts at $245. See your local camp for exact pricing.
Here's what an action-packed day looks like with Camp Invention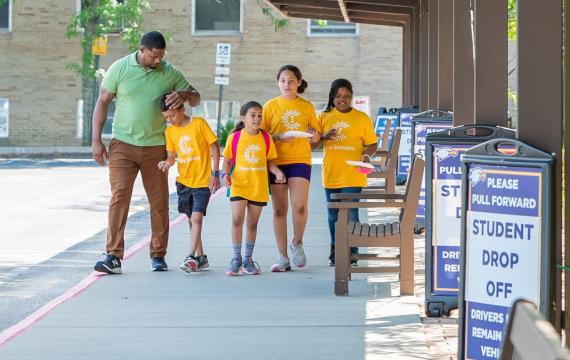 A.M. Base Camp
Drop off your camper with certified local educators and Leadership Interns, and they'll start each day with games that encourage teamwork and spark creativity.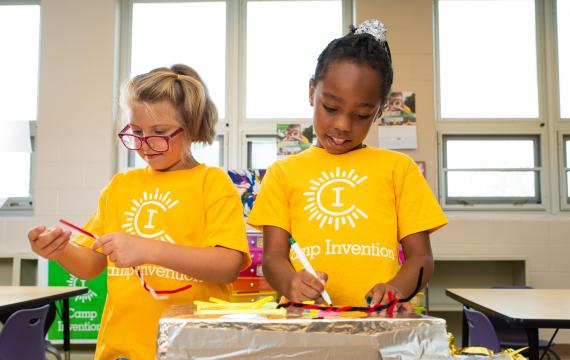 Morning Modules
Campers take on two creative challenges (or modules) and enjoy the healthy snacks they've brought to help keep their minds moving.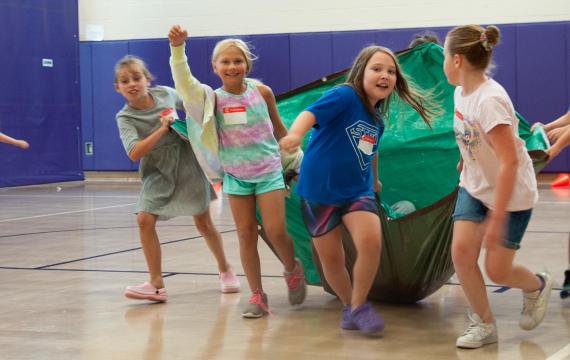 Games & Lunch
Half the campers head outside or to the gym to play action-packed games, and the others eat the lunch they've packed. Then they switch!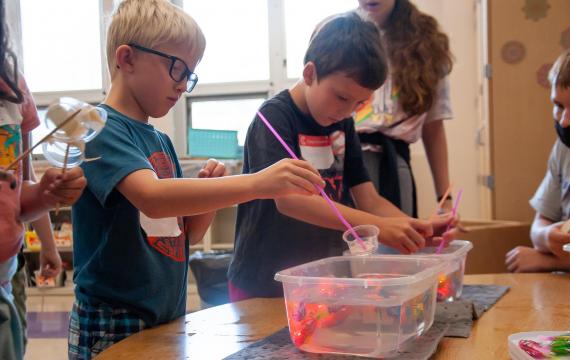 Afternoon Modules
Time for two more modules that will introduce your child to world-changing inventors, keep them active, and encourage their curiosity and creative thinking.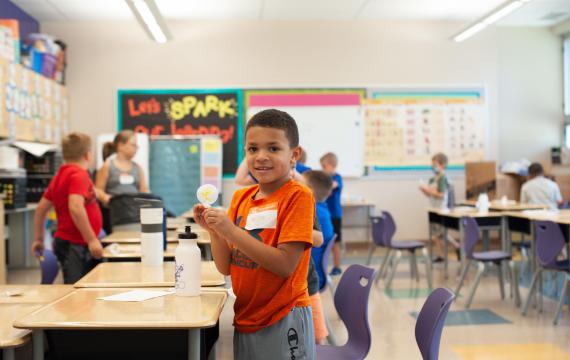 P.M. Base Camp
The day wraps up as campers wind down with problem-solving games, and when you sign your camper out, they'll tell you how much fun they had at Camp Invention!
Discover our new 2022 Camp Invention program, Explore
This year's all-new program is designed to inspire confidence and persistence, build essential STEM (science, technology, engineering and mathematics) skills and boost reading abilities. This is all accomplished through collaborative, creative problem-solving activities that offer so much hands-on fun and excitement, kids don't even realize how much they're learning!
Make a Splash with Robotic Aquatics™
Children dive into ocean research and adopt their own aquatic animal! They use their decision-making skills to make design choices, patent new aquatic plants and create a symbiotic best friend for their animal. Then they develop a unique, bio-inspired invention and hook investors at the fish market!
Blast Off for Spacecation™
Inspired by real space exploration, campers create Spacepacks and Astro-Arm devices to help them with gravity-defying cooking, glow-in-the-dark lunar discoveries and erupting ice volcanoes! Before returning to Earth, they mine an asteroid and collect data on how animals can hatch and grow in space.
Spin Into NIHF's The Attic™
Art and STEM combine in this immersive and creative experience! Campers find out how inventions have changed the way people create as they experiment with materials science, chemistry and art, and they learn how to manage emotions that can come with engaging in the creative process. They even build their own robotic artist to help them make awesome spin art!
Get Rolling with Marble Arcade™
Children zigzag through physics, engineering and gaming as they build a mega marble arcade! First, they use scientific principles like potential and kinetic energy to roll gaming spheres at different speeds. Then they boost their collaboration skills by working together to level up their designs through hands-on problem solving!
The Fossum Family Endowment

The Amos E. Joel Young Inventors Endowment

The Al and Helen Free Foundation