Camp Invention
A STEM Summer Camp Program for Grades K-6 That Turns Curious Kids Into Innovative Thinkers
What is Camp Invention?
Who: Curious kids entering grades K-6.
What: A confidence-boosting STEM summer camp where kids build creative inventions and lasting friendships. Led by qualified local educators, our camps offer new and exciting hands-on activities every year.
Where: Over 1,000 camp programs run nationwide in schools, community centers and other local facilities!
When: Our day camp's dates and hours vary by location. Some locations also offer before and after care to fit busy parents' schedules. If your local camps don't offer dates and times that work for you, we can also send an at-home camp experience directly to your doorstep.
How Much: Pricing for this weeklong STEM summer camp, complete with take-home materials and limitless inspiration, starts at $260. See your local camp for exact pricing.
Why: To help your child grow their confidence, build problem-solving skills, reduce summer learning loss, improve academic achievement, discover innovative role models and more!
Here's what an action-packed day looks like with Camp Invention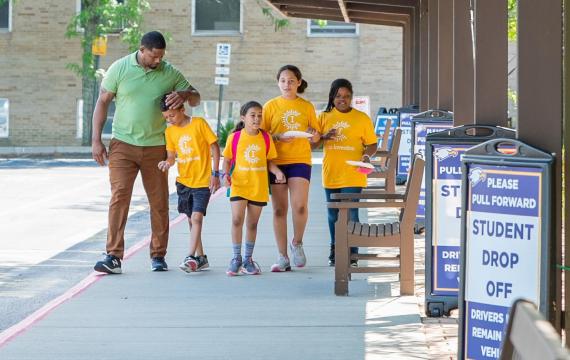 A.M. Base Camp
Drop off your camper with qualified local educators and Camp Invention Leadership Interns, and they'll start each day with games that encourage teamwork and spark creativity.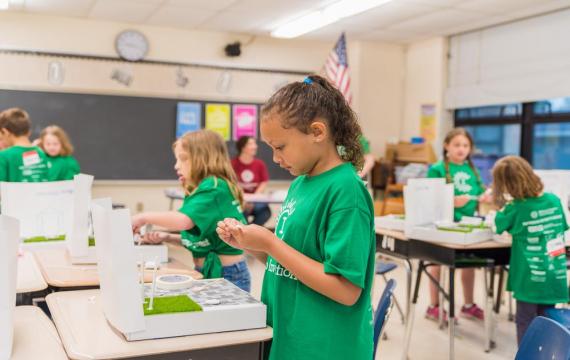 Morning Experiences
Campers take on two creative experiences and enjoy the healthy snacks they've brought to help keep their minds moving.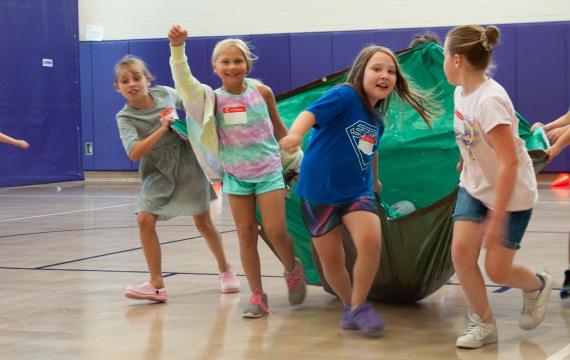 Games & Lunch
Half of the campers head outside — or to the gym — to play action-packed games while the other campers eat the lunch they've packed. Then they switch!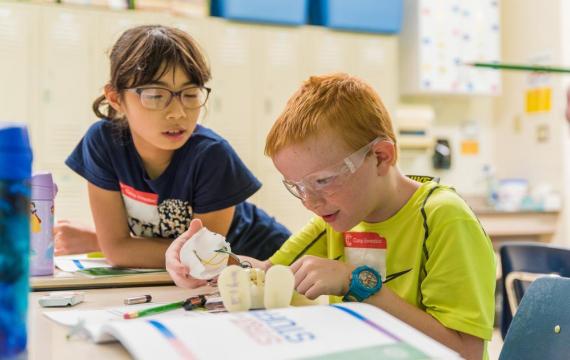 Afternoon Experiences
Time for two more experiences that will introduce your child to world-changing inventors, keep them active, and encourage their curiosity and creative thinking.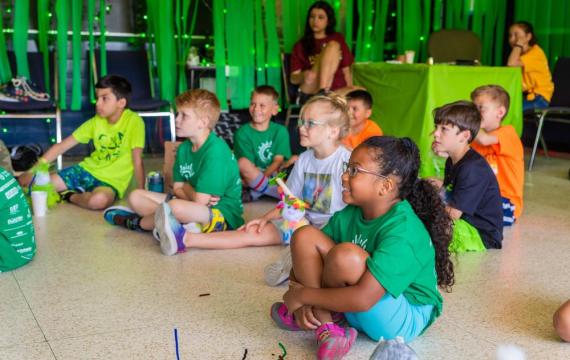 P.M. Base Camp
The day wraps up as campers wind down with problem-solving games. When you sign out your camper, they'll tell you just how much fun they had at Camp Invention!
Discover our new 2023 Camp Invention program, Wonder
This year's all-new program is designed to ignite wonder, encourage confidence and build essential STEM (science, technology, engineering and mathematics) skills through collaborative, creative problem solving. As campers join their friends in so much hands-on fun and excitement, they will be blown away by their discoveries and STEM successes!
Build Big Ideas With Pop-Up Venture™
Children become innovative entrepreneurs as they design their own mini pop-up business! Campers create a business plan and choose how to spend their startup funds. Employing their imaginations, they add lights, greenery, logoed signage and other features to attract customers. After inventing unique ways to distribute their products, children launch their business with the ultimate pop-up event!
Create and Skate With Catching Air™
As children build their own mini skate park with ramps, bowls and rails, they take an exciting ride through physics, design engineering and art! Campers personalize their mini skateboards, create DIY skateboard riders and design awesome skate park features. Then it's time to grind the rails of innovation as they kickflip their way through each other's one-of-a-kind Skate Parks!
Show Your Style With MimicBot™
Children investigate the inner workings of their own MimicBot — a robot that mimics sounds — and transform it into a one-of-a-kind animatronic stuffie! They find inspiration in nature, get hands-on with design and use the power of intellectual property to protect their stuffie from the idea-stealing Copy Cat. Then campers take their stuffie home to keep creating and innovating!
Party On With Invention Celebration™
To create the best celebration ever, children become confident event planners! They have fun engineering light-up party hats, inventing a Party Assistant to help with their big plans, exploring color with bubble art banners and experimenting with sound as they create instruments. When the day of the big celebration arrives, children rotate between fun stations as they celebrate all their amazing accomplishments.
The Fossum Family Endowment

The Amos E. Joel Young Inventors Endowment

The Al and Helen Free Foundation