Camp Invention Connect
An At-Home K-6 Summer Camp Offering Flexibility and Fun for Homeschoolers
Ready for an unforgettable summer? Secure a spot by 8/9 and save $15 with code HOMESCHOOL15!
Signing up siblings? Use code SIB30 for $30 off each child. If you are registering more than two siblings, use code SIBS40 for $40 off each child.
Sibling discounts are valid only for children living in the same household. Discounts cannot be combined.
What is Camp Invention Connect?
The most inspiring virtual summer camp inviting homeschool families and pods to join from anywhere!
Who: Curious kids of all learning styles entering grades K-6

What: An opportunity to safely collaborate, make friends and explore hands-on STEM fun in ways that work for your family

Where: Anywhere you are 

When: Virtual sessions running every week through August 27

Why: Because when kids have this much fun teaming up, exploring and creating, they won't even realize how much they're learning!  

How much: $235 for a week of action-packed, collaborative virtual camp sessions, activities that support STEM and social-emotional learning, and all the creative materials your child will need
Here's how our camp works:
Check all the boxes for homeschool STEM
Kids love Camp Invention Connect because it delivers creative, hands-on fun. Parents love it because it includes all the materials and step-by-step instructions, aligns with standards and provides plenty of options. You can confidently lead your child through the activities, encourage a self-led experience, or opt for online collaboration with a certified educator Coach and new friends.
Images slider with 4 slides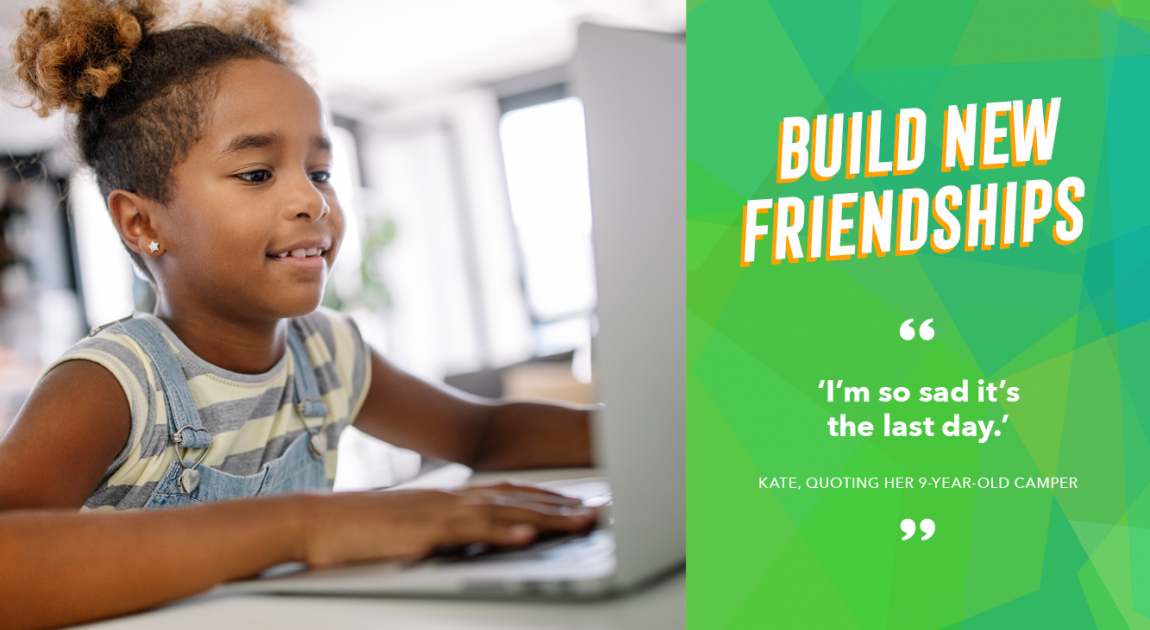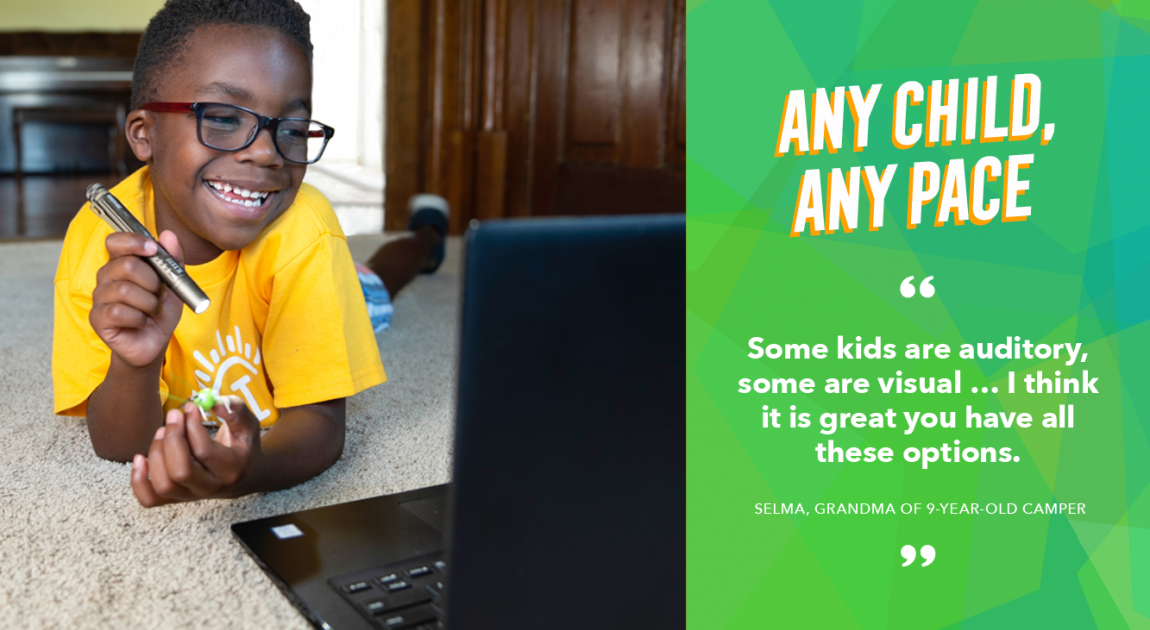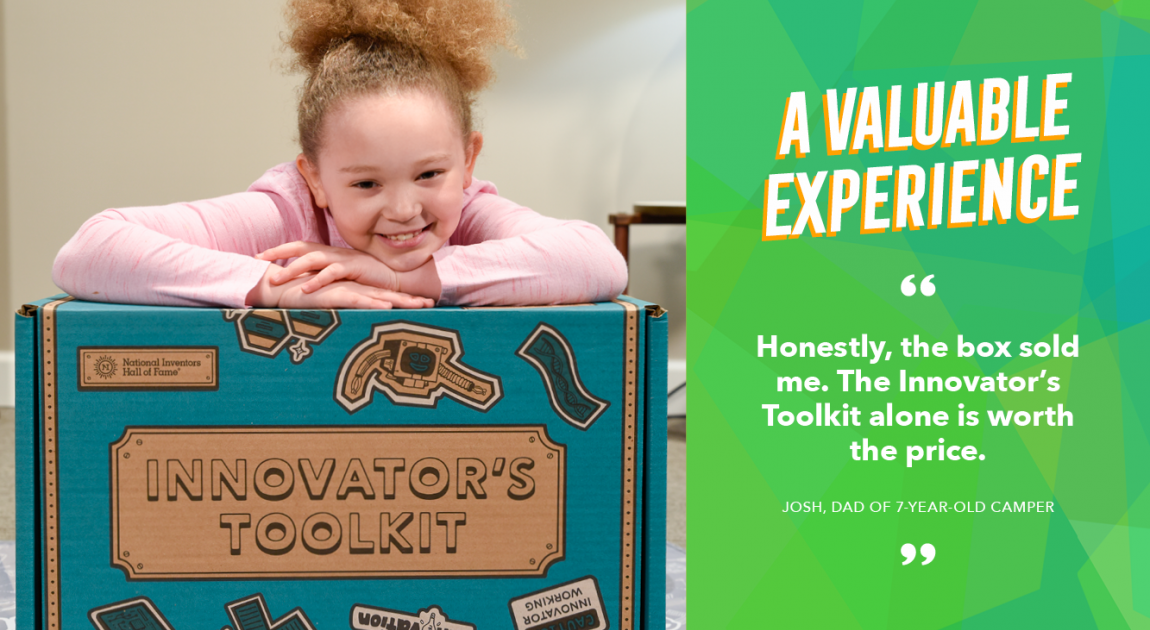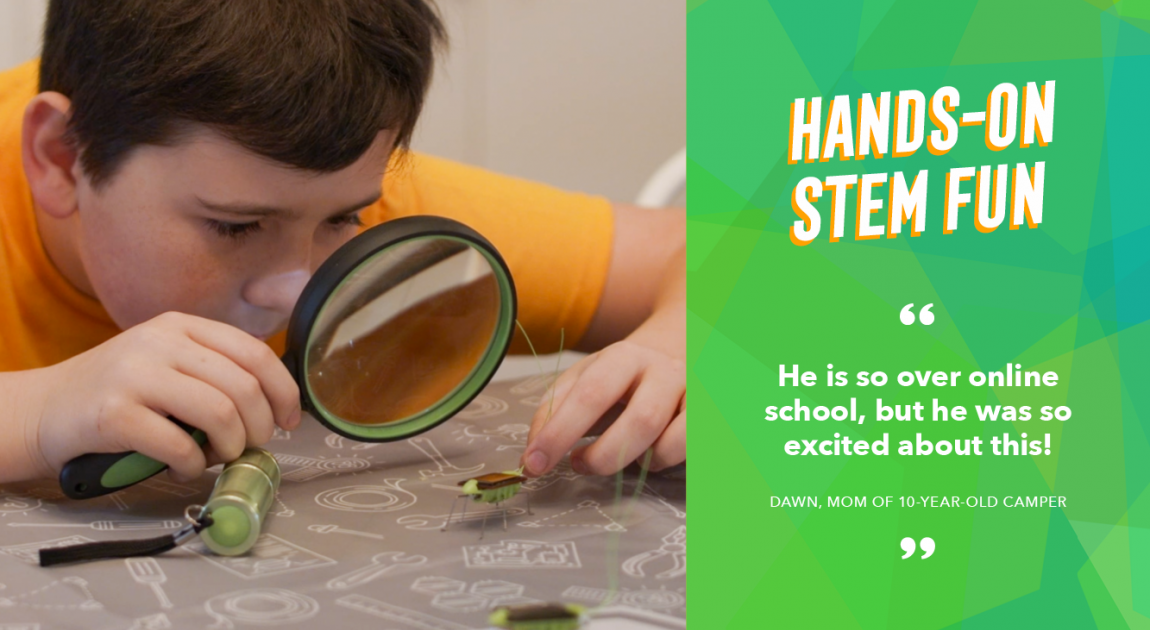 Sign Up Today!
When you sign up for a specific week, this tells us when to ship your Innovator's Toolkit and ensures that a spot will be saved for you in our virtual sessions.
A schedule to join optional kickoff and collaboration sessions with fellow campers will be provided by your Camp Invention Connect Coach the week before your start date.
Here's what an action-packed day looks like with Camp Invention Connect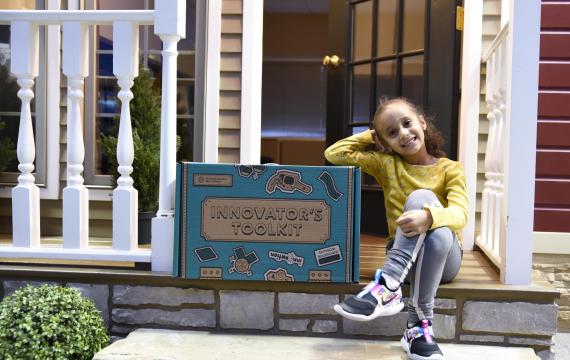 Get Excited for Your Program
The Innovator's Toolkit — packed with everything your camper needs — will be sent straight to your home ahead of the program start date, so you'll be set for a week of hands-on fun and exploration!
When your package arrives, your camper can check out all their materials and set up their own space for creativity with their Innovator Workshop, complete with a Pegboard, Toolbelt and Maker Mat.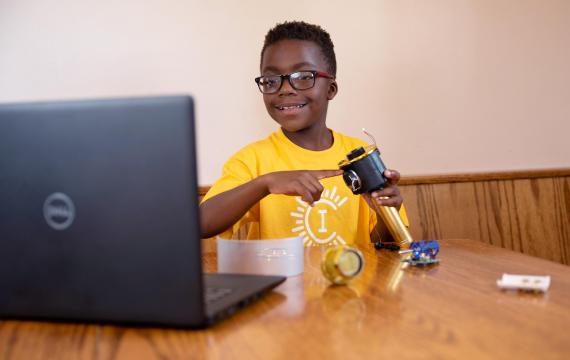 Daily Kickoff (9 a.m.)
Your child will join a certified educator — their Camp Invention Connect Coach — and fellow campers to start each day of camp with a live online session that includes icebreakers, module instruction and opportunities to collaborate and socialize.
If your camper can't join live, don't worry — you will have access to videos that go through each activity step by step.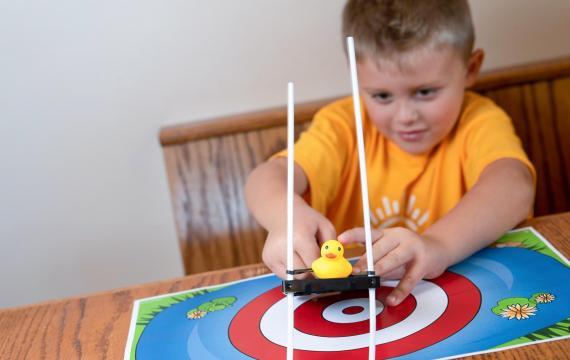 Create and Invent (11 a.m.)
Following a quick break, kids get back together online to make, create and invent with their Coach and fellow campers.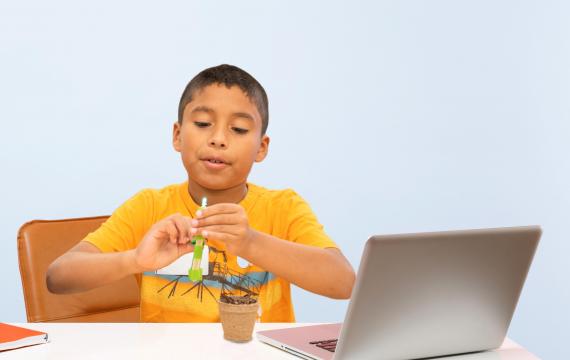 Afternoon Hangout (1 p.m.)
After taking a break for lunch, kids join their Coach and fellow campers to socialize, build friendships and gear up for the rest of the day's hands-on fun.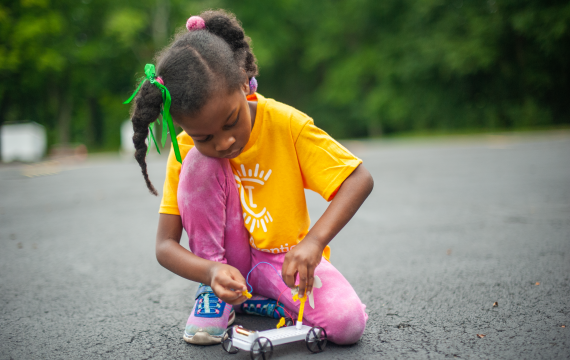 Unplug and Get Outdoors
Hands-on STEM exploration continues as kids enjoy screen-free time and get outdoors with high-energy activities.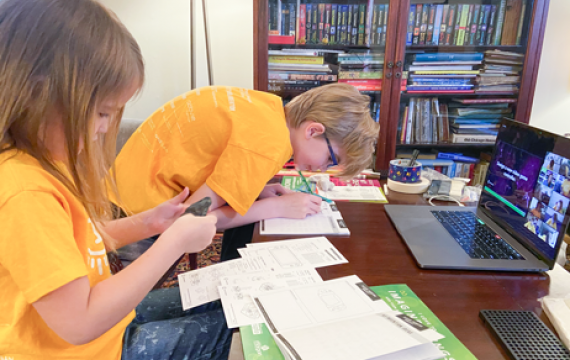 Collaborate and Share (2 p.m.)
Each afternoon, campers regroup with their Coach online to complete their final challenge and proudly share their projects and inventions.
Get Excited for Your Program
Create and Invent (11 a.m.)
Afternoon Hangout (1 p.m.)
Collaborate and Share (2 p.m.)
Google

The Fossum Family Endowment

The Amos E. Joel Young Inventors Endowment

The Al and Helen Free Foundation