Plant The Seeds of Innovation
Help today's curious children grow into tomorrow's greatest innovators.
Make a direct impact where it's needed most. You can ensure that STEM enrichment is accessible across the country, helping to close existing gaps in innovation rates by socioeconomic class, race and gender.1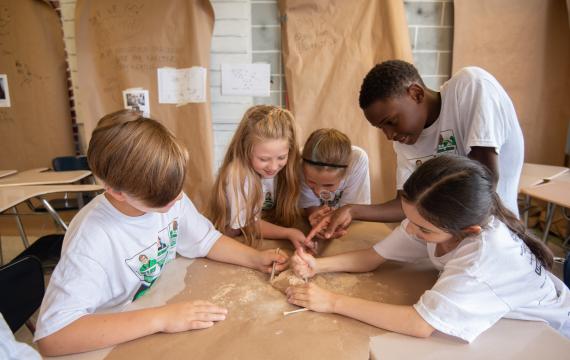 Early Exposure
Exposure to innovation at an early age can increase the likelihood that a child will become an innovator.1  Camp Invention provides this exposure by integrating diverse NIHF Inductees into our curriculum.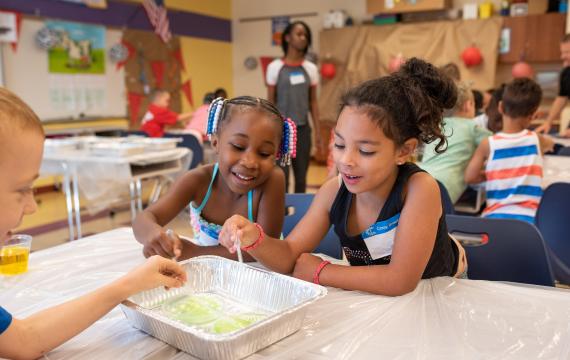 Significant Gains
Just one week of Camp Invention results in significant short-term and long-term gains in creativity, STEM interest, collaboration and problem solving — and students with multiple Camp Invention experiences show even higher gains.2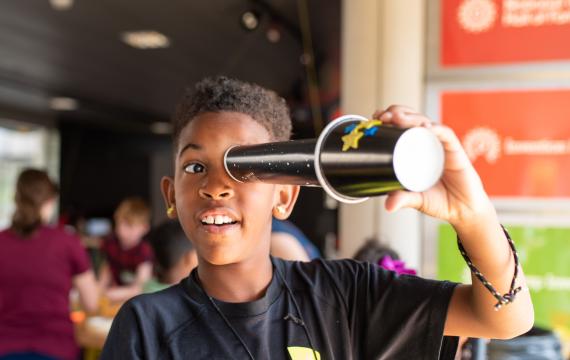 School Performance
Participating in Camp Invention during the summer has increased students' performance and engagement the following school year.3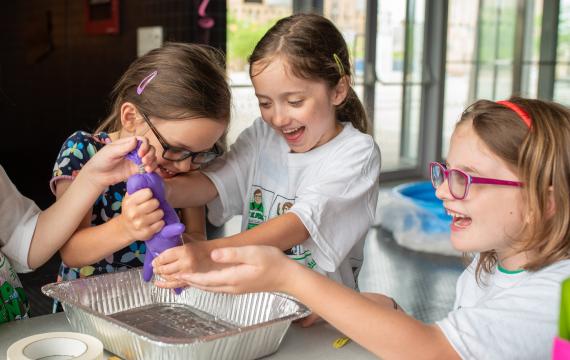 College Pathway
Camp Invention contributes to better attendance, GPA and test scores — three key steps to ensuring a child takes a college path.3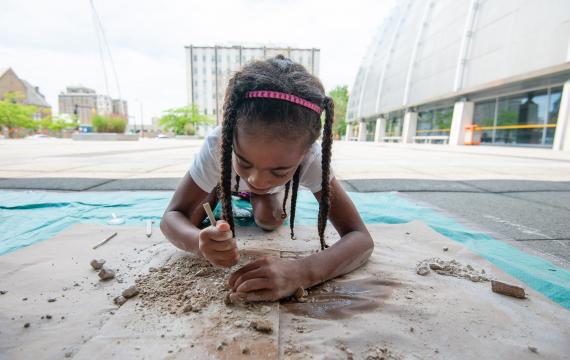 Rising Scores
Following a recent Camp Invention program for at-risk students, 56 percent of participants with high-risk absence rates demonstrated excellent attendance, and students' average and median test scores rose in both reading and math.3
Donate to Camp Invention Today
Support STEM education in every community
When you donate, you make it possible for budding innovators to attend the Camp Invention® program, providing underserved children with the opportunity to engage in hands-on activities influenced by National Inventors Hall of Fame® (NIHF) Inductees. In 2018, our education programs impacted 50,000 underserved students and your support will help us to continue to grow this number!
Your donation provides valuable opportunities for young innovators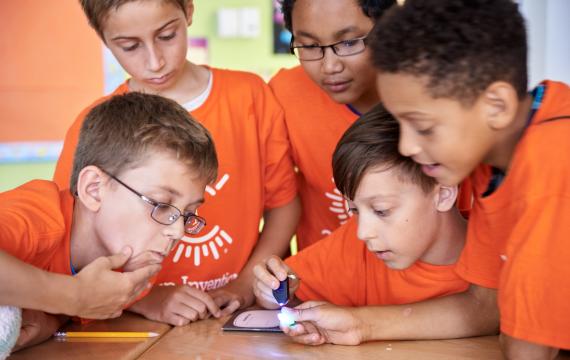 "My son was gifted a scholarship and he was thrilled beyond words to get to go! Every day he would show me his prototypes and would automatically read the prompt questions that were on the newsletter so he could answer them as we drove home. I am extremely thankful that he was able to experience such a great program!"
– Jazmine R., Fountain Hills, AZ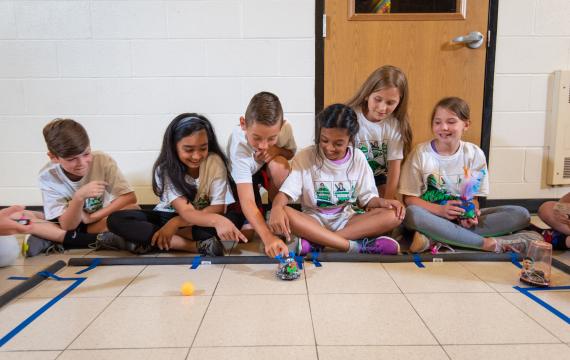 "My two oldest daughters have been attending Camp Invention for a few years thanks to scholarships! One daughter has excelled in STEM at school due to how energetic, fun, and innovative camp has been. Seeing them develop and increase their innate creativity and build new skill sets, which will help them in school and in life, is now a highlight of each summer!"
– Shelly R., Hutto, TX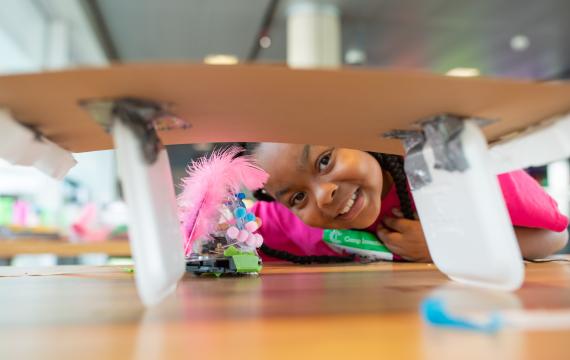 "My daughter has always been outgoing. Camp Invention allowed her to grow as a team player while learning new things and exploring new ideas. She's so proud of what she learned and did, and it's really fostered her love of science!"
– Paula P., Nevada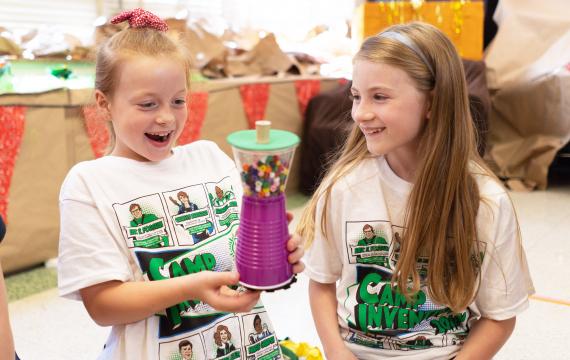 "She has been coming up with great ideas at home now to use items we already have to create things to help us in our everyday lives. This camp not only helped her confidence, but also made her much more excited for learning about science and technology!"
– Trishelle G., Kansas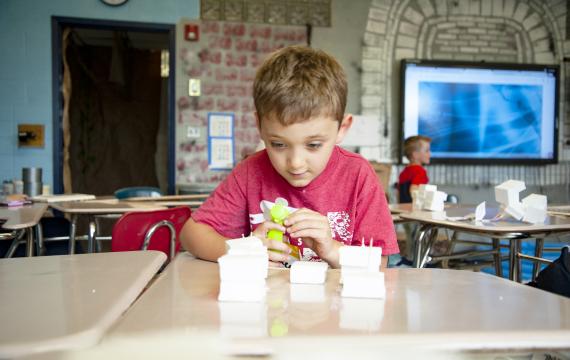 "My son views the world differently after Camp Invention and feels like he is able to create things, change things, and make the world a better place. The exposure that he received made him a more creative and confident child. Thank you!"
– Daisey B., Texas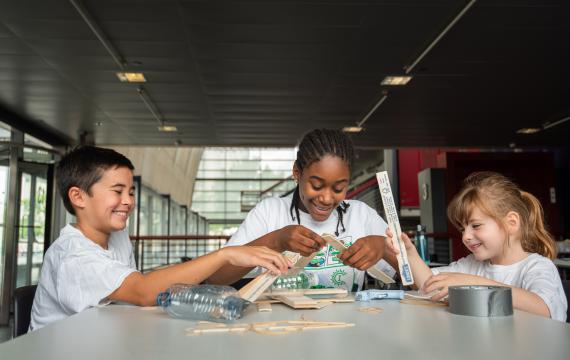 "My child is good at school but very bored with books and lectures. I love how everything is "hands-on" learning at camp invention. And the lessons, classes, and activities were soooooo much better this year than last year. She loved all of the classes! I was a parent volunteer and also enjoyed the activities, too."
 – Shannon C., Jamestown, OH
Learn more about our mission