Our Sponsors and Donors Invest in a More Innovative Tomorrow
Each of our programs is made possible through generous charitable contributions.
Education Programs
The Fossum Family Endowment

The Amos E. Joel Young Inventors Endowment

The Al and Helen Free Foundation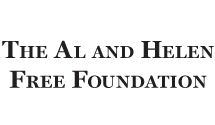 Regional Sponsors
Abraham Lincoln Elementary PTSO
Adduci, Mastriani & Schaumberg LLP  
AIPLA Public Education Committee
Rachelle Albrechta
Alliant Energry Foundation, Inc.
Altice
American Electric Power Foundation
American Intellectual Property Law Association
Hazel Anderson
Iver and Nancy Anderson - NIHF Inductee
Anthem Foundation - Dollars for Doers program
Dr. Jean Bailey, in memory of Clyde E. Bailey, Sr. 
Barberton Community Foundation
The Souhail Bayachou Science Award
Bayer USA Foundation
Rita S. Beaver
The Belden Brick Company
Bentenbough Homes
Family of Charlie Bledsoe
Blessings Fund of the Coshocton Foundation
Sara Blike
Bloom Foundation, In loving memory of Leonard I. Bloom, ESQ.
Blueprint4SummerSTL
Boehringer Ingelheim Cares Foundation
Glenn R. and Alice V. Boggess Memorial Foundation
Bohemian Foundation
Boston Scientific Corporation
Katie Boyle
Brandon Community Foundation of the Sious Falls Area Community Foundation
Garrett Brown and Ellen Shire - NIHF Inductee
Buchanan Investments 1, LLC
Buckingham, Doolittle & Burroughs, LLC
Lisle M. Buckingham Fund of Akron Community Foundation
Butler Rural Community Connection
Camp Invention Parent Donations
Rhonda Campbell
Jayme Cellitioci
Frank Cepollina - NIHF Inductee
The Charro Foundation
Mary D. Chilton - NIHF Inductee
The Henry V. and Frances W. Christenson Foundation
CHS McPherson Refinery
Cleveland Intellectual Property Law Association
Clorox
Kevin Coleman
Colocation America
Stephen A. Comunale
Community Foundation for Northern Virginia
The Community Foundation Little Youth Fund
Community Foundation of Central Wisconsion, Inc.
Community Foundation of Howard County, Inc.
Community Foundation of Whitley County, Inc.
Conway Area Chamber of Commerce
Cook Polymer Technology
Manus Cooney
Coshocton Kiwanis Club Fund
Coshocton Rotary Club
Maggie Crum
Cuna Mutual Foundation
Raj Dave
Deer Valley Resort
The Dekko Foundation
The George H. Deuble Foundation
Christine Donovan
The Dow Chemical Company - Kentucky 
The Dow Chemical Company - Michigan Operations
Duke Energy Foundation - Indiana
Eastside School PTA - Cody Combined School Volunteers
Education Foundation of Bloomington
George and Lissa Elliott
Gordon Elwood Foundation
Elizabeth H. and Stanley E. Evans Charitable Foundation
Exelon Generation Company LLC
Exelon Desden Station
Rachel Fausnaugh
Fayette Resale Inc.
Featherstone Development Corporation
FedEx Custom Critical
Fehrenbach Family
First National Bank of Fort Smith
FirstEnergy Foundation
Erin Fitch
Edith Flanigen - NIHF Inductee
The Albert W. and Edith V. Flowers Charitable Foundation
Bonnie Foit
Bruce and Rebecca Foldi – In memory of Derek Wankum 
The Harry K. and Emma R. Fox Charitable Foundation
Arthur Fry
Richard E. Gasser Fund of the Upper Bucks Community Foundation
Generac
Global Partners
GO2 Advertising
Google
Google Fiber
GPD Employees' Foundation, Inc.
Greater Alliance Foundation
Vince Greczanik
Joan Hartley Gross Memorial Fund of the Coshocton Foundation
Stephen Hamrock
Hardenbergh Foundation
Haul & Spread LLC
H-E-B Tournament of Champions
William T. & May P. Hennessy Foundation
Heuser& Heuser, L.L.P.
David and Barbara B. Hirschhorn Foundation
Patricia S. Holmes, CFRE
Honda Manufacturing of Indiana, LLC
Honda of America Mfg., Inc.
May Emma Hoyt Foundation
Hunt Family Fund, a fund of the Community Foundation of Howard County, Inc. 
The Huntington-Akron Foundation
IBM Matching Grants Program
IEEE – Northern Virginia Section
Betty V. and John M. Jacobson Foundation
Maureen Japha
Christine Jayo
Martha Holden Jennings Foundation
The Andrew Jergens Foundation
The Jochum-Moll Foundation
John Deere
Marshall and Annie Jones - NIHF Inductee
Monica Jones
Funds have been provided by Kansas Health Foundation Children's Fund, administered by the McPherson County Community Foundation
Ashley Kellicker
The Kennedy Family Fund, a component fund of the Community Foundation of the Mahoning Valley
Killeen Evening Lions Club
Kiwanis Club of Oxford
Kay Koch
Kosciusko County Community Foundation – Dekko Enhancement Fund
Kronos Incorporated
Victor and Penelope Lawrence - NIHF Inductee
Laura Leibman, In honor of Paul & Garrett Leibman 
Lazy Q Ranch
LG&E and KU Foundation Inc.
George and Frances Ligler - NIHF Inductee
Lions Club of Antioch Foundation
Live Haul Products, Inc.
Charles Loehr Charitable Trust
The Longmont Community Foundation
The Lubrizol Foundation
LyondellBasell
Macom Technology Solutions
Britt Magneson
Erin Majka
Marathon Petroleum Company 
Marconi
Maryland Space Business Roundtable
Katharine Matthies Foundation, Bank of America, N.A., Trustee
Herbert D. McAvoy Fund in the Idaho Community Foundation
The Frederick McDonald Charitable Trust
Luther T. McCauley Charitable Trust
Frederick McDonald Trust, Bank of America, N.A., Trustee
The Sisler McFawn Foundation
McWane Ductile
Meeting Street Marketing
Joseph & Harvey Meyerhoff Family Charitable Funds 
Miami County Foundation
Micron Foundation
Mid-South Steam Boiler & Engineering Co., Inc.
Mill Creek Foundation
Larry H. Miller Charities 
W. Paul Mills and Thora J. Mills Memorial Foundation
Mishicot Youth Wrestling
Sumita and Smarajit Mitra - NIHF Inductee
The Laura R. & Lucian Q. Moffitt Foundation
Edwin F. Mulligan Endowed Fund
Nashport PTO
Nephron SC, Inc.
Heather Nestor
Netflix, Inc.
NextEra Energy Point Beach, LLC
Northrop Grumman Foundation
OceanFirst Foundation
The Ohio Lottery Commission
Michael J. Oister
OK Foods
Okapilco PTO
OMNOVA Solutions Foundation
Optimist Club of Uptown Great Falls
Optimist Club of Verona 
Oxford Community Foundation
Pacific Power Foundation
Krishnan Parameswaran
Pass It On
Patterson Thuente Pedersen PA
Hannah Paulin
Arogyaswami and Nirmala Paulraj - NIHF Inductee
Maggie Petrush
Pierce Family Fund of the Coshocton Foundation
Pilot Flying J
The Portage Foundation
ProPak Corporation
Publix Super Markets Charities
Queen City Community Welfare 
Melanie Reed
The Reinberger Foundation
Rheem Manufacturing Company
Rhode Island Foundation
Richland County Youth and Family Council
Charles E. & Mabel M. Ritchie Memorial Foundation
RJD Donation Fund, In memory of Stan Ovshinsky
RJD Donation Fund, In honor of NIHF Inductee Stan Ovshinsky
The Blanche and Julian Robertson Family Foundation, Inc.
Richard & Elizabeth A. Roman 
The Romich Family Fund, a component fund of the Wayne County Community Foundation
Rotary Club of Antioch
RRC Candy Fund
Samuel Russell and Mariana Silva
Alaina Rutledge
Salem Five Charitable Foundation
Salisbury-Rowan Community Foundation
Sandia National Laboratories
Drs. Klaus and Joel Schmiegel - NIHF Inductee
Schweitzer Engineering Laboratories
Scottsdale Unified School District Foundation
Donald Sedlock
The Shelby Foundation
Aimee Shilling
Shoop Sports & Youth Foundation, Inc.
Carolina Silva
Zildo and Ofelia Silva
Jennifer Silver
Simpson Family Donor Advised Fund of the Coshocton Foundation
Anna Slaght
Lloyd L. and Louise K. Smith Memorial Foundation
Sorenson Legacy Foundation
Stanzel Family Foundation, Inc.
Rona and Gary Sterling
Sterling Math & Science Foundation 
The Summit Foundation
SummerTime Kids at The Greater Cincinnati Foundation
SummerTime Kids Fund at Stark Community Foundation
Ashley Takacs
Ching Tang - NIHF Inductee
TCF Foundation
TE Connectivity
Texas Women's League
Thermo Fisher Scientific
Tierra Antigua Elementary School PTA
Time for Change Anti-Gang Coalition
Paula & Tim Tolin and family, In memory of Lawrence Rowan, UNC Physics Professor
Toyota Motor Manufacturing West Virginia
The Troy Foundation
Vanderheiden Foundation
Virtustream
Visions of Eagles Foundation Inc.
We Energies Foundation
The Raymond John Wean Foundation
Weldon, Williams & Lick, Inc.
Welty Family Foundation
Western Digital Foundation
Wiley's Finest 
Ralph D. & Judy P. Wisenburg Fund
Jon Wood
Wooster Hydrostatics Inc.
Dr. James J. Wynne - NIHF Inductee 
Wyoming Community Foundation
Xcel Energy 
Yamaha
Young Entrepreneur Institute at University School 
Induction Events & Museum
SMT Changing the Game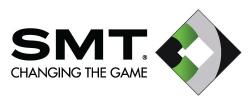 PhRMA Research Progress Hope

ThermoFisher Scientific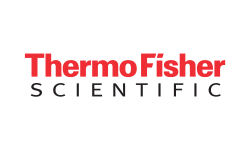 One Lambda A Thermo Fisher Scientific Brand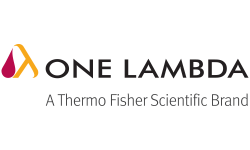 Terasaki Family Foundation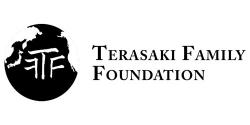 Bloomberg Law

The Amos E. Joel Young Inventors Endowment

Johnson Controls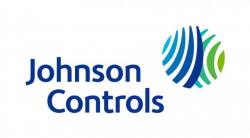 Arogyaswami & Nirmala Paulraj

Red Point Digital (RPD)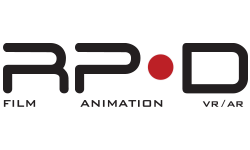 Array Biopharma

BOE
The Rob and Alyssa Briggs Fund of Akron Community Foundation
Kodak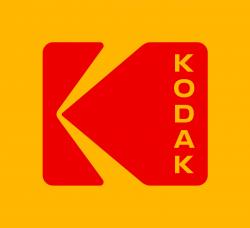 LG Display

Lycra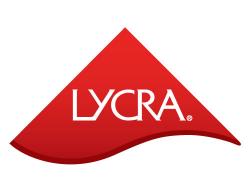 Dr. and Mrs. Julio C. Palmaz

Intellectual Ventures

Jio Digital Life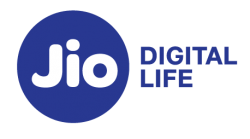 Wilson Sonini Goodrich & Rosati Professional Corporation

AIPLA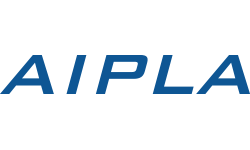 Aruba a Hewlett Packard Enterprise company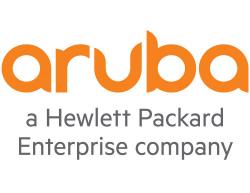 Dr. Jean Bailey and Clyde Bailey Jr.

Lisle M. Buckingham Fund of Akron Community Foundation

Corning

Finnegan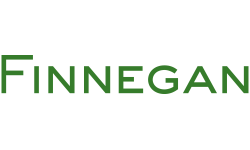 Ruth & Donald Keck

Micron

National Academy of Inventors (NAI)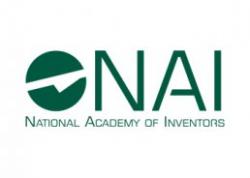 Ocean Tomo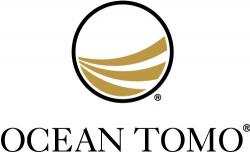 Penn Center for Innovation Empowering Ideas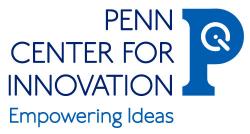 QuadGen Wireless Solutions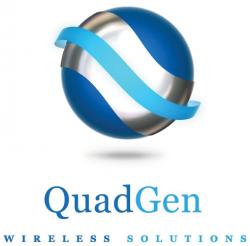 Russ and Phyllis Slifer

Thompson Coburn LLP

James Pooley A Professional Law Corporation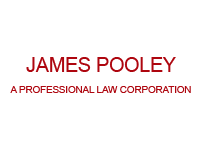 Universal Display Corporation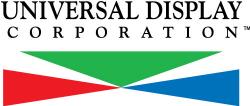 University of Minnesota School of Dentistry Driven to Discover
Dr. Jim West

Collegiate Inventors Competition
Arrow Electronics Five Years Out
The Arrow Electronics Innovation Prize is available to one team each year that embodies the spirit of innovation in technology. This exclusive prize, awarded by a panel of judges from Arrow Electronics, a Fortune 113 global technology-solutions provider, advances the team to the final round of judging at the November competition. It also includes a unique opportunity to work with representatives from Arrow to discuss their innovation, explore collaboration opportunities and discover what's next to achieve transformational results.
Lycra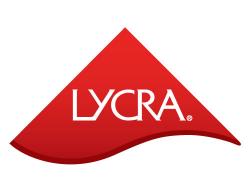 Wilson Sonini Goodrich & Rosati Professional Corporation

Bridgestone

Annual Fund
Fredrick E. Allen
Stanley Apple
Family of Roger Bacon
Jean Bailey
Rob Briggs and Alyssa Lenhoff
Cambria Suites Akron/Canton Airport
Jasemine Chambers
Raj S. Davé
Robert Dennard - NIHF Inductee
Richard DiMarchi
Christine Donovan
The Duke Endowment
Dr. Edith M. Flanigen - NIHF Inductee
Eric R. Fossum, Ph.D. - NIHF Inductee
GAR Foundation
Edward W. Gray, Jr.
Judith and Marcian Hoff - NIHF Inductee
Kristina M. Johnson
James D. Kraus
Ray and Jennifer Leach
James Malackowski - NIHF Inductee
Meeting Street Marketing
Dr. and Mrs. Julio C. Palmaz
David Pelligra
James Pooley and Laura-Jean Anderson
Robert Reffner
Steve Sasson - NIHF Inductee
Klaus and Joel Schmiegel - NIHF Inductee
Dr. Spencer F. Silver
Wayne Sobon
Mr. and Mrs. Gary Sterling
William Walker
Dr. and Mrs. James West
Thomas Wolf
Jon Wood
Dr. James J. Wynne - NIHF Inductee