Our Sponsors and Donors Invest in a More Innovative Tomorrow
Each of our programs is made possible through generous charitable contributions.
Education Programs
MiSTEM Advisory Council Grant Sec. 99s(3) of the State School Aid Act

The Fossum Family Endowment

The Amos E. Joel Young Inventors Endowment

The Al and Helen Free Foundation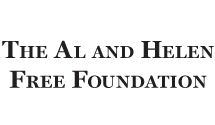 Induction Events & Museum
SMT Changing the Game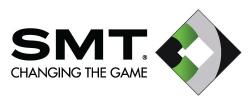 PhRMA Research Progress Hope

ThermoFisher Scientific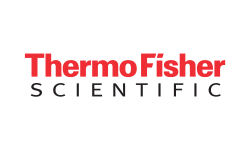 One Lambda A Thermo Fisher Scientific Brand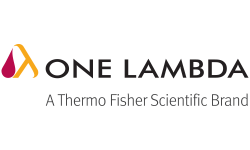 Terasaki Family Foundation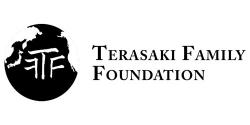 Bloomberg Law

The Amos E. Joel Young Inventors Endowment

Johnson Controls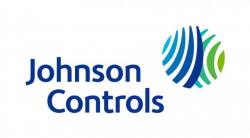 Arogyaswami & Nirmala Paulraj

Red Point Digital (RPD)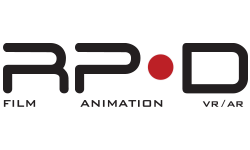 Array Biopharma

BOE
The Rob and Alyssa Briggs Fund of Akron Community Foundation
Kodak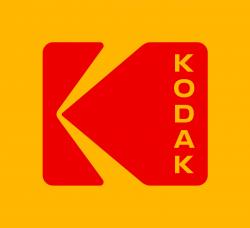 LG Display

Lycra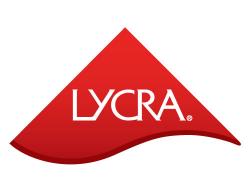 Dr. and Mrs. Julio C. Palmaz

Intellectual Ventures

Jio Digital Life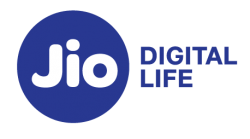 Wilson Sonini Goodrich & Rosati Professional Corporation

AIPLA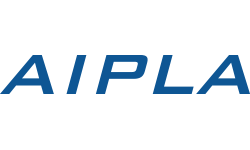 Aruba a Hewlett Packard Enterprise company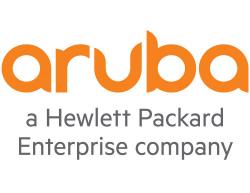 Dr. Jean Bailey and Clyde Bailey Jr.

Lisle M. Buckingham Fund of Akron Community Foundation

Corning

Finnegan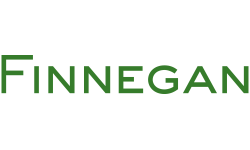 Ruth & Donald Keck

Micron

National Academy of Inventors (NAI)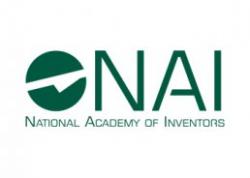 Ocean Tomo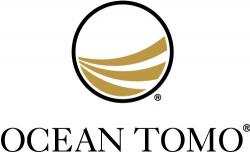 Penn Center for Innovation Empowering Ideas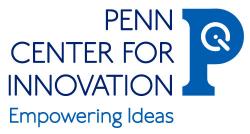 QuadGen Wireless Solutions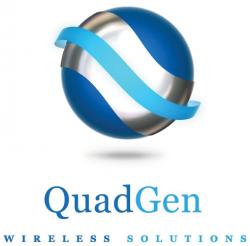 Russ and Phyllis Slifer

Thompson Coburn LLP

James Pooley A Professional Law Corporation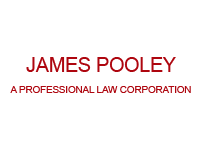 Universal Display Corporation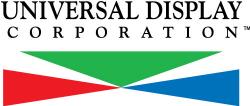 University of Minnesota School of Dentistry Driven to Discover
Dr. Jim West

Collegiate Inventors Competition
Arrow Electronics Five Years Out
The Arrow Electronics Innovation Prize is available to one team each year that embodies the spirit of innovation in technology. This exclusive prize, awarded by a panel of judges from Arrow Electronics, a Fortune 113 global technology-solutions provider, advances the team to the final round of judging at the November competition. It also includes a unique opportunity to work with representatives from Arrow to discuss their innovation, explore collaboration opportunities and discover what's next to achieve transformational results.
Lycra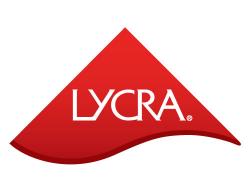 Wilson Sonini Goodrich & Rosati Professional Corporation

Bridgestone

Annual Fund
Fredrick E. Allen
Stanley Apple
Family of Roger Bacon
Jean Bailey
Rob Briggs and Alyssa Lenhoff
Cambria Suites Akron/Canton Airport
Jasemine Chambers
Raj S. Davé
Robert Dennard - NIHF Inductee
Richard DiMarchi
Christine Donovan
The Duke Endowment
Dr. Edith M. Flanigen - NIHF Inductee
Eric R. Fossum, Ph.D. - NIHF Inductee
GAR Foundation
Edward W. Gray, Jr.
Judith and Marcian Hoff - NIHF Inductee
Kristina M. Johnson
James D. Kraus
Ray and Jennifer Leach
James Malackowski - NIHF Inductee
Meeting Street Marketing
Dr. and Mrs. Julio C. Palmaz
David Pelligra
James Pooley and Laura-Jean Anderson
Robert Reffner
Steve Sasson - NIHF Inductee
Klaus and Joel Schmiegel - NIHF Inductee
Dr. Spencer F. Silver
Wayne Sobon
Mr. and Mrs. Gary Sterling
William Walker
Dr. and Mrs. James West
Thomas Wolf
Jon Wood
Dr. James J. Wynne - NIHF Inductee
Regional Sponsors
Abraham Lincoln Elementary PTSO
AIPLA Public Education Committee
Rachelle Albrechta
The Allergan Foundation
American Electric Power Foundation
American Intellectual Property Law Association
Hazel Anderson
Baldor Electric Company
Barberton Community Foundation
Bayer USA Foundation
The Belden Brick Company
Betenbough Homes
Sara Blike
Blue Eagle Foundation
Bloom Foundation, a Donor Advised Fund of The U.S. Charitable Gift Trust
Employee Community Fund of Boeing – St. Louis
Glenn R. and Alice V. Boggess Memorial Foundation
Boyle Fredrickson Intellectual Property Law
Katie Boyle
Bridgestone Americas Trust Fund
Buchanan Investments 1, LLC
Buckingham, Doolittle & Burroughs, LLC
Lisle M. Buckingham Fund of Akron Community Foundation
Camp Invention Parent Donations
Rhonda Campbell
The Henry V. and Frances W. Christenson Foundation
CHS McPherson Refinery
Cleveland Intellectual Property Law Association
Clorox
Community Foundation for Northern Virginia
The Community Foundation Little Youth Fund
Community Foundation of Howard County, Inc.
Community Foundation of North Central Washington
Community Foundation of the Endless Mountains
Community Foundation of the Mahoning Valley
Cook Group
Bethany Cooper
Coshocton Foundation
Coshocton Kiwanis Club Fund
Coshocton Rotary Club
Crestview Elementary School – PTO
D&S Factors
Raymond Damadian
Alline and C.C. Davis Charitable Foundation
Dean's Jewelry
The Dekko Foundation
The George H. Deuble Foundation
Robin Dibner
The Dow Chemical Company
Duke Energy
East Farms Elementary PTA
George and Lissa Elliott
Gordon Elwood Foundation
Elizabeth H. and Stanley E. Evans Charitable Foundation
Evonik Oil Additives USA, Inc.
Rachel Fausnaugh
Fayette Resale Inc.
FedEx
FedEx Custom Critical
Guy Fielder
First National Bank of Fort Smith
First National Bank of  Milaca
Erin Fitch
The Albert W. and Edith V. Flowers Charitable Foundation
Bruce and Rebecca Foldi – In memory of John D. Clark
The Char and Chuck Fowler Family Foundation
The Harry K. and Emma R. Fox Charitable Foundation
Charles W. and Laura B. Frick Charitable Trust
Arthur Fry
GAR Foundation
G.E.M. Building Contractors and Developers Inc.
Glacier Restaurant Group
GO2 Advertising
Google
Greater Alliance Foundation
GRG Enterprises LLC
Hardenbergh Foundation
Arthur E. Heinz Charitable Fund of the Community Foundation of Central Wisconsin
William T. & May P. Hennessy Foundation
Patricia S. Holmes, CFRE
Home Association Charles B. Yerger Post 471 American Legion
Honda of America Mfg., Inc.
Huntington Akron Foundation
IEEE – Northern Virginia Section
Betty V. and John M. Jacobson Foundation
Andrew and Marsha Jameton
Martha Holden Jennings Foundation
The Jochum-Moll Foundation
Marshall and Annie Jones
Matthew Jones
Monica Jones
Elizabeth M. Keiley-Roark
Ashley Kellicker
Killeen Evening Lions Club
Kiva Elementary PTO
Konkrete Kids Education Foundation
Kosciusko County Community Foundation – Dekko Enhancement Fund
Kronos
Robert Laird
Laura Leibman
Lazy Q Ranch
Lions Club of Antioch Foundation
Charles Loehr Charitable Trust
The Longmont Community Foundation
The Lubrizol Foundation
Britt Magneson
Marathon Petroleum Company LP
Maryland Space Business Roundtable
Katharine Matthies Foundation, Bank of America, N.A., Trustee
The Frederick McDonald Charitable Trust
R.J. McElroy Trust
The Sisler McFawn Foundation
Wendy Merkert – In memory of Carma R. Merkert
Miami County Foundation
Micron Technology Foundation, Inc.
Mid-South Steam Boiler & Engineering Co., Inc.
Lindsay Miller
Matthew and Kelly Miller
The Montgomery Foundation
Muggswigz Coffee & Tea
Edwin F. Mulligan Endowed Fund
Naval Air Systems – Lakehurst (NJ)
NextEra Energy Point Beach, LLC
Northrop Grumman Foundation
Alexander Oesch
The Ohio Lottery
Michael J. Oister
OK Foods
OMNOVA Solutions Foundation
Oxford Community Foundation
Paragraphics
Patterson Thuente Pedersen PA
Hannah Paulin
Arogyaswami Paulraj
Joe D. Pentecost Foundation
Jennifer Peters
Maggie Petrush
Dan Pillar
Pilot Flying J
The Portage Foundation
ProPak Corporation
Katarina Quintana
The Reinberger Foundation
Rheem Manufacturing Company
Rhode Island Foundation
Charles E. & Mabel M. Ritchie Memorial Foundation
The Blanche and Julian Robertson Family Foundation, Inc.
Rocky Mountain Power Foundation
Richard and Elizabeth A. Roman
Runzheimer Foundation
Linda Karen Russell
Samuel Russell
Shannon Russell
Thomas Russell
Alaina Rutledge
Saginaw Community Foundation
Salem Five Charitable Foundation, Inc.
Benjamin and Courtney Sander
Sandia National Laboratories
Eric Saurers
Scottsdale Unified School District Foundation
Don Sedlock
Megan Sevastos
The Shelby Foundation
Shoop Sports & Youth Foundation, Inc.
Sam Sicard
Carolina Silva
Mariana Silva
Ofelia Silva
Zildo Ribeiro da Silva
Dr. Spencer F. Silver
Simpson Family Donor Advised Fund of the Coshocton Foundation
Sioux Valley Energy
Anna Slaght
SOESD-CC4A/STEM Department
Sorenson Legacy Foundation
Stanzel Family Foundation, Inc.
The Summit Foundation
SummerTime Kids, an initiative of Stark Community Foundation
Ashley Takacs
TCF Foundation
TE Connectivity
Thermo Fisher Scientific
Tiffany Thompson
Tierra Antigua Elementary School PTA
TimkenSteel Charitable Fund
Toyota Motor Manufacturing West Virginia
The Troy Foundation
Underwood Family Foundation
Uptown Optimist Club
US SafetyGear, Inc.
Vanderheiden Foundation
Visions of Eagles Foundation Inc.
Warren County Foundation
Wayne County Community Foundation
We Energies Foundation
The Raymond John Wean Foundation
Weldon, Williams & Lick, Inc.
The S.K. Wellman Foundation
Wells Fargo
George Wesley and June R. Henglein Memorial Fund of the Coshocton Foundation
Westinghouse
Whitewater Community Foundation
The Kenand Cathy Winter Family Field of Interest Fund at the Longmont Community Foundation
Ralph D. & Judy P. Wisenburg Fund
Wooster Hydrostatics Inc.
Wyoming Community Foundation
Sarah Yager Scholarship Fund
Yamaha
York County Community Foundation