Building Brighter Futures Through Innovative Role Models
My Innovation Icon
The National Inventors Hall of Fame® (NIHF) is on a mission. We want to introduce children to inventors that have made a significant impact on our world, so they begin identifying these innovators as their role models. We want our Camp Invention® program participants to name an innovator as their career role model — their own My Innovation Icon.
Meet our Innovation Force
Research shows that when children are introduced to innovators at an early age, they are more likely to be innovative in their adult lives. So we've found a fun, relatable way to help children see inventors as role models — by portraying them as a team of powerful superheroes. Through our Camp Invention program, this team of superheroes — our Innovation Force — will help the next generation to unlock their potential.
As children get to know our Innovation Force, they'll see that inventors are uniquely inspiring career role models. They are successful, fascinating and fun individuals to whom kids can genuinely relate. These role models will encourage children to tap into their own innovation superpowers, now and in the future.
Images Slider with 0 slides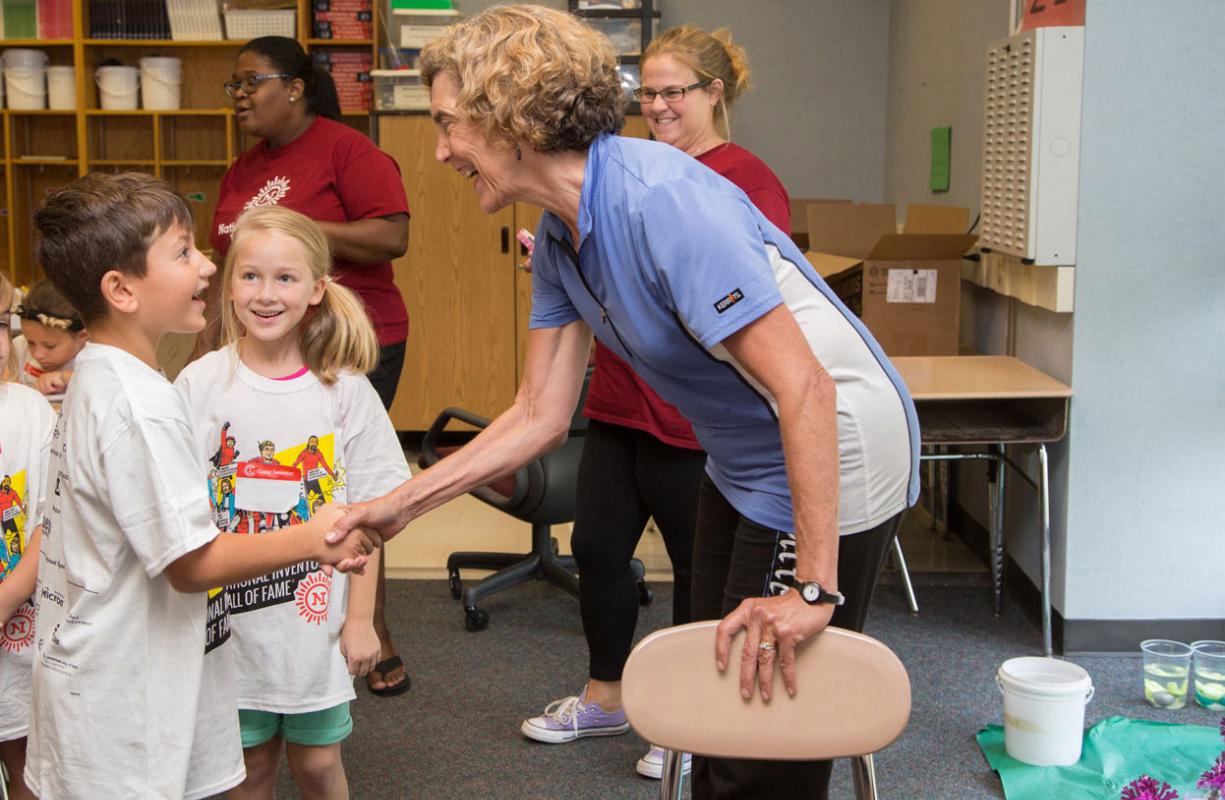 A student gets the chance to meet Frances Ligler, 2017 NIHF Inductee and Inventor of Portable Optical Biosensors.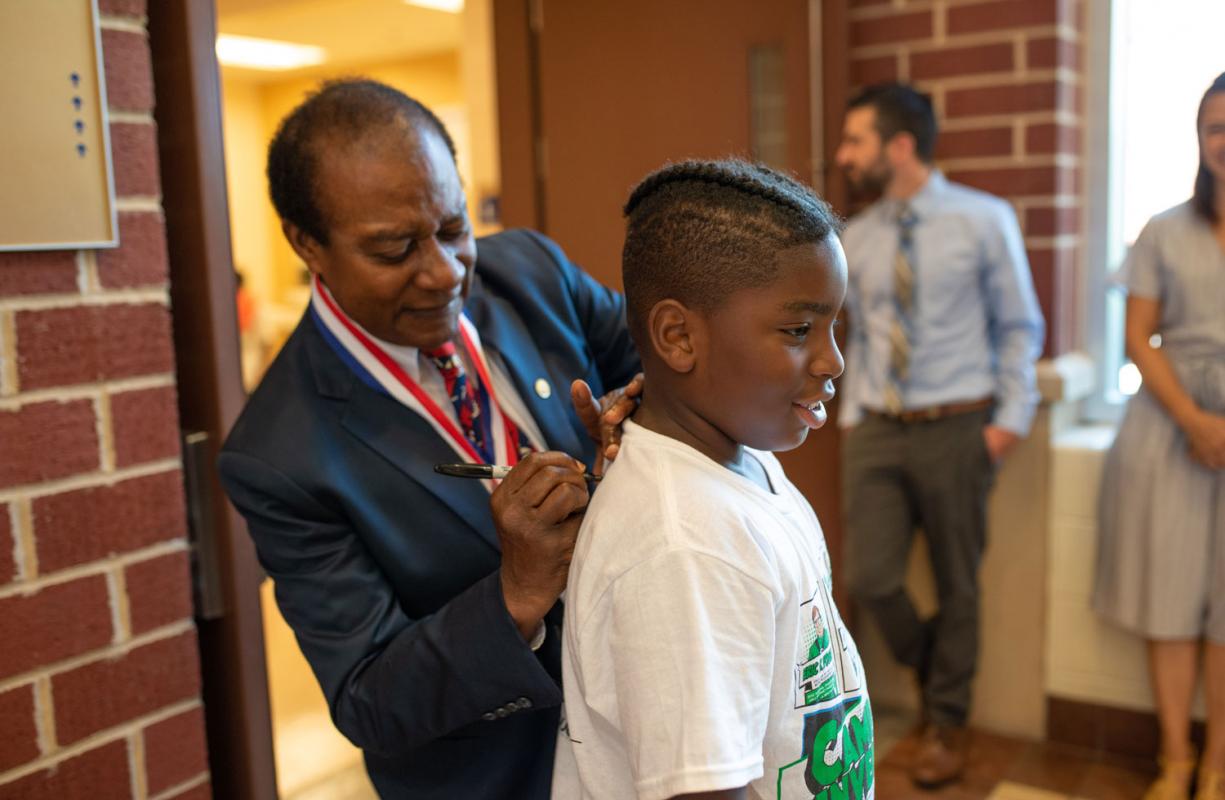 Victor Lawrence, 2016 NIHF Inductee and Inventor of Signal Processing in Telecommunications, autographs a student's Camp Invention T-shirt.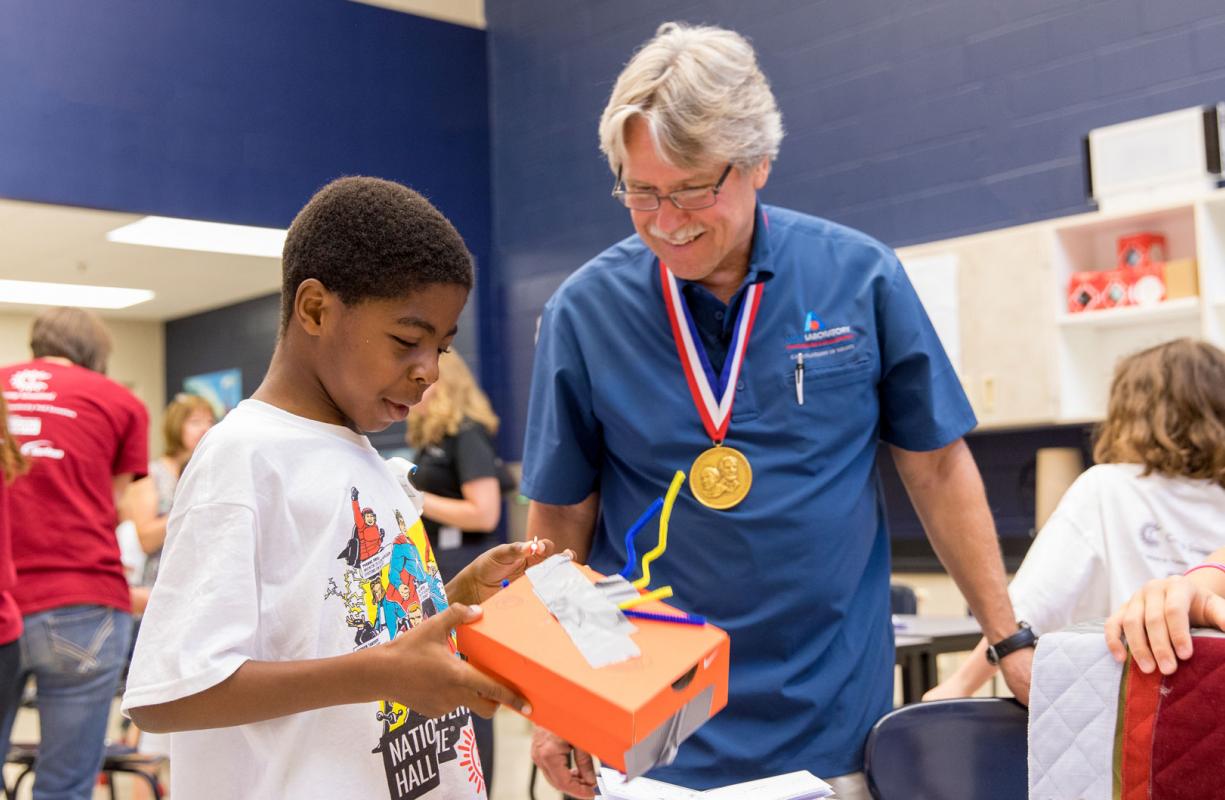 A young innovator shows Iver Anderson, 2017 NIHF Inductee and Inventor of Lead-Free Solder, his invention prototype.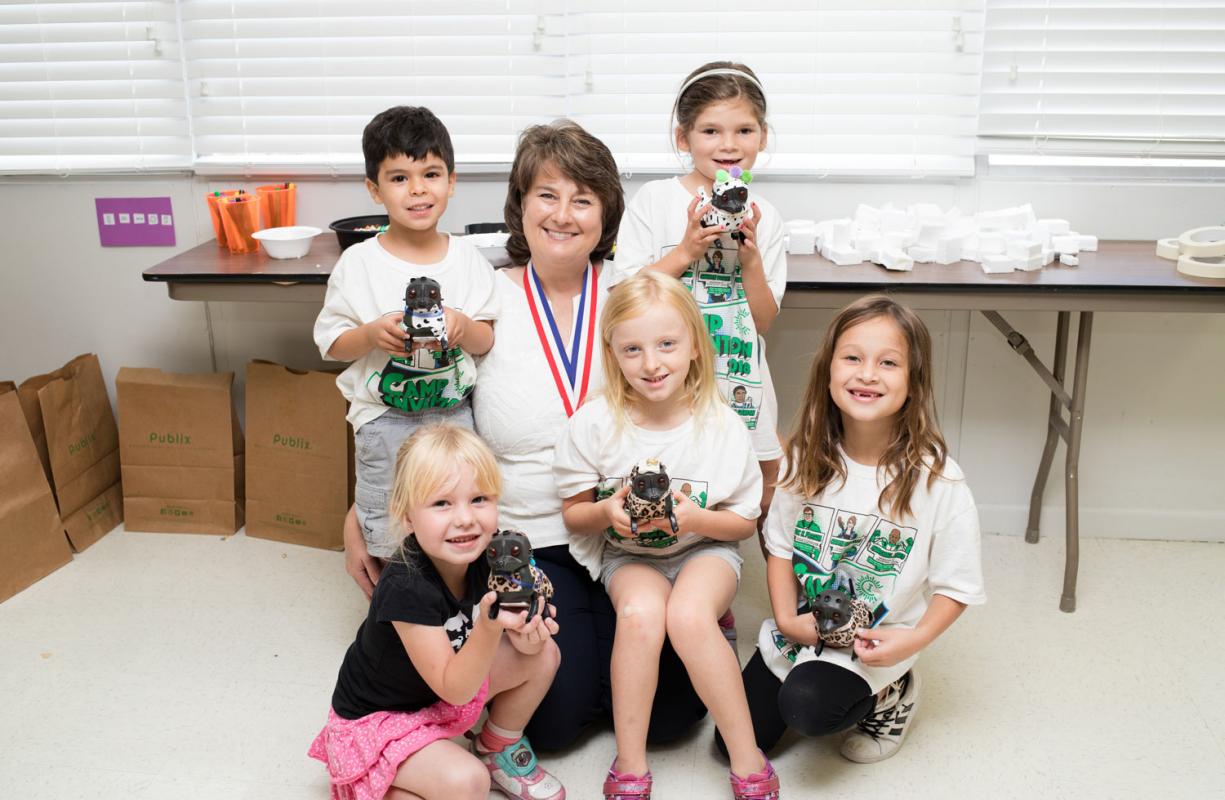 2018 NIHF Inductee and Inventor of EZVI (Emulsified Zero-Valent Iron), Jacqueline Quinn poses with a few campers and their robot dogs.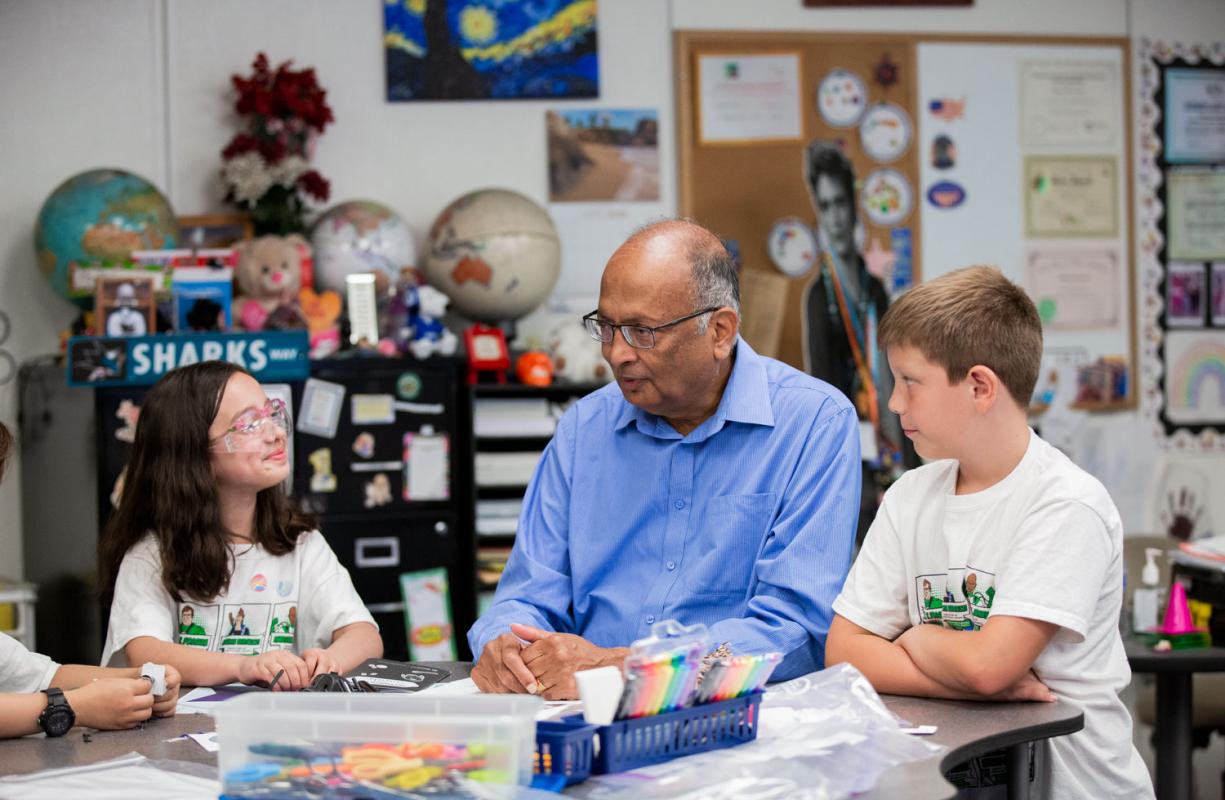 2018 NIHF Inductee and Inventor of MIMO Wireless Technology, Arogyaswami Paulraj tells students his story.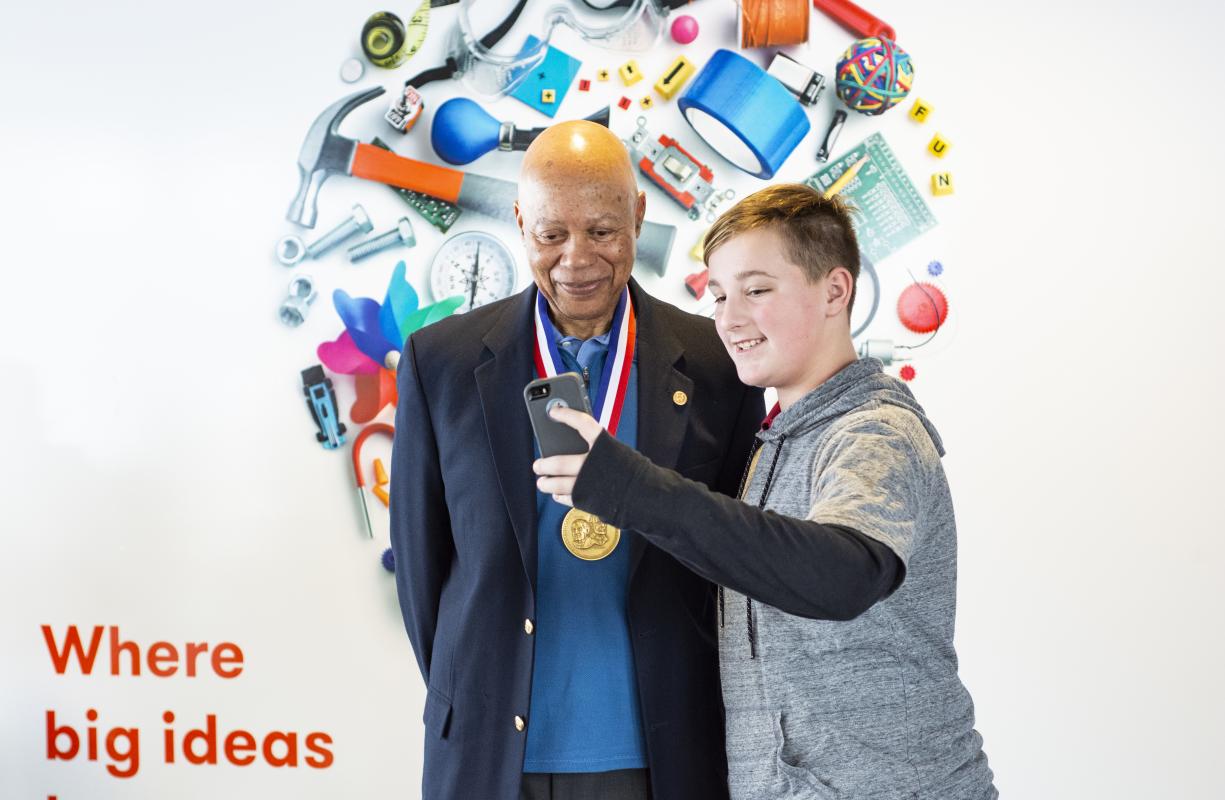 Marshall Jones, 2017 NIHF Inductee and Inventor of Industrial Lasers, takes a selfie with an aspiring innovator.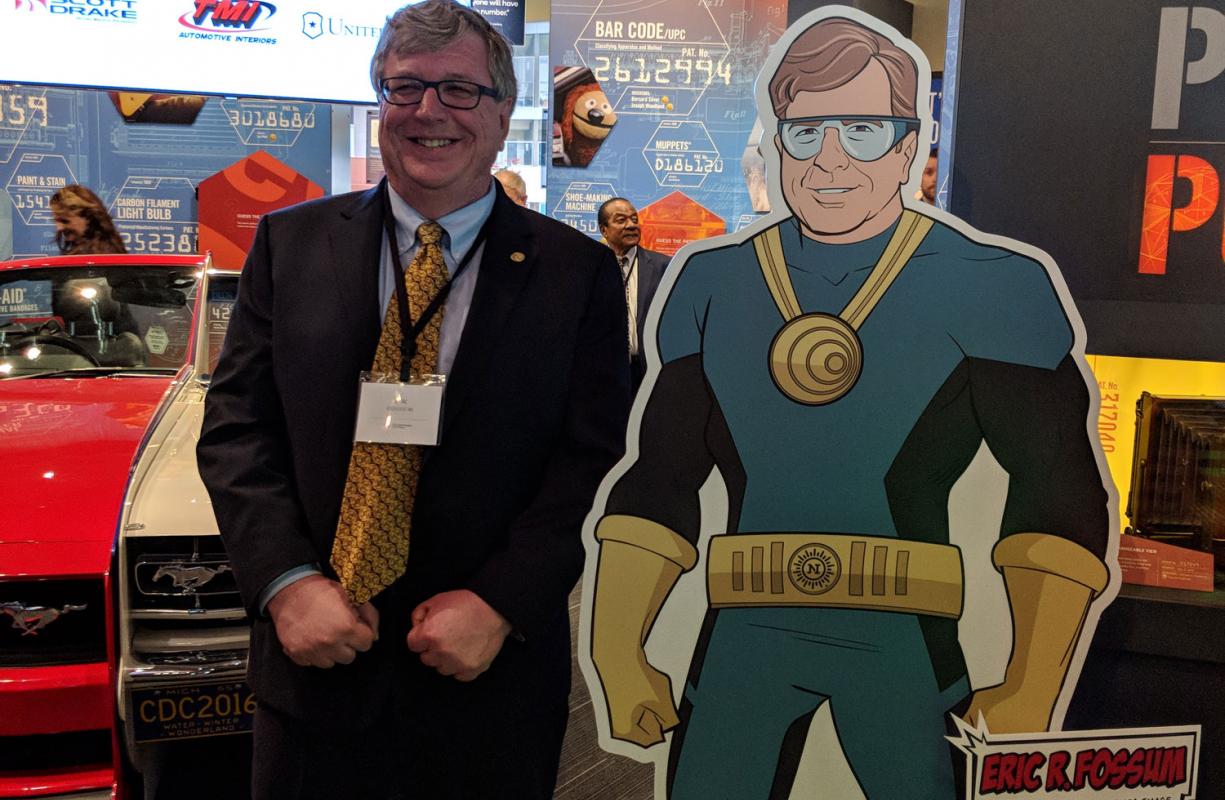 Eric R. Fossum, 2011 NIHF Inductee and Inventor of CMOS Active Pixel Image Sensor Camera-on-a-Chip, poses next to his Innovation Force character.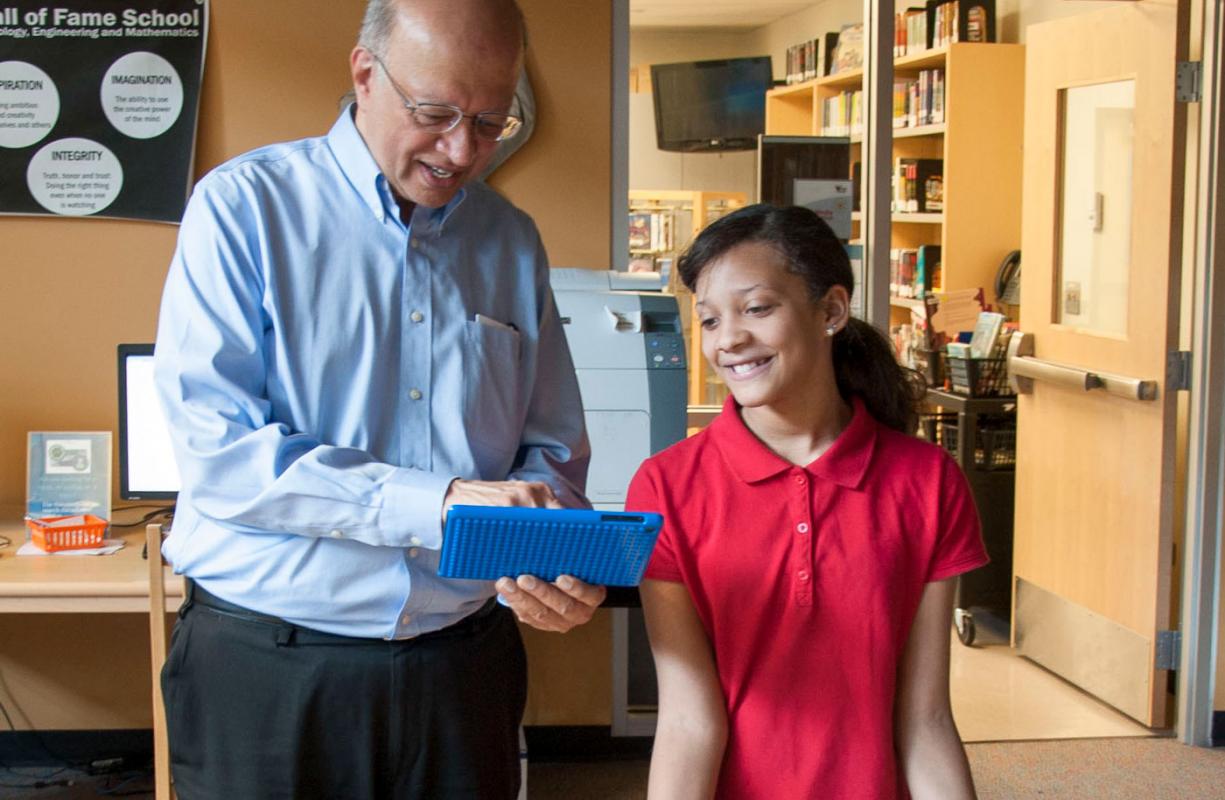 Ashok Gadgil, 2014 NIHF Inductee and Inventor of a Water Disinfecting Device, tests a young inventor's device.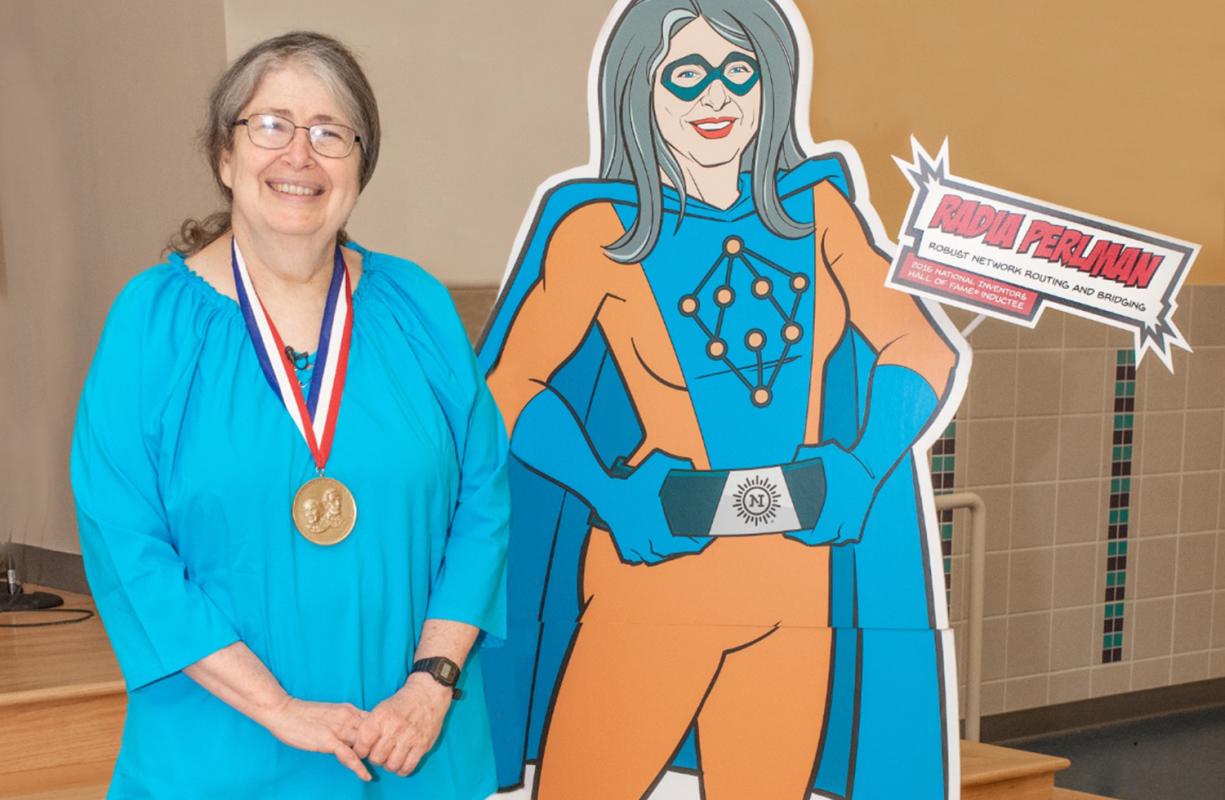 Radia Perlman, 2016 NIHF Inductee and Inventor of Robust Network Routing and Bridging, stands next to her Innovation Force character during a visit to a Camp Invention in Texas.
The Secret Power of the Invention Process
Each member of the Innovation Force is a NIHF Inductee who has directly influenced our program. Through more than 29 years of collaborating with these accomplished inventors, we have developed an unparalleled understanding of the invention process and its benefits. These benefits include skills that reach beyond STEM, like creative problem solving, collaboration, entrepreneurship and persistence — skills that will help children lead more successful and fulfilling lives, regardless of their specific career paths. Only the National Inventors Hall of Fame can introduce children to innovation and help them develop such valuable skills through a direct connection to the world's greatest innovators.
See what others are saying about the Camp Invention experience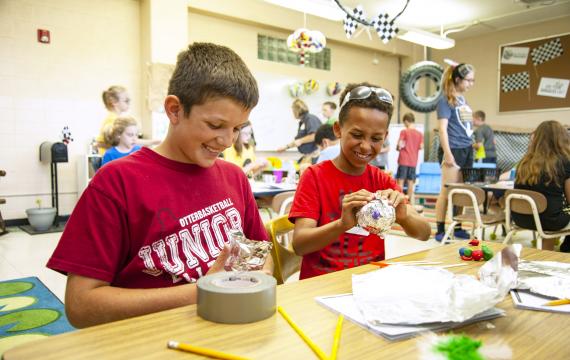 "Camp has helped my son find an interest in STEM-related activities and led him to believe in himself and his ideas."
- Laura H., Uniontown, Ohio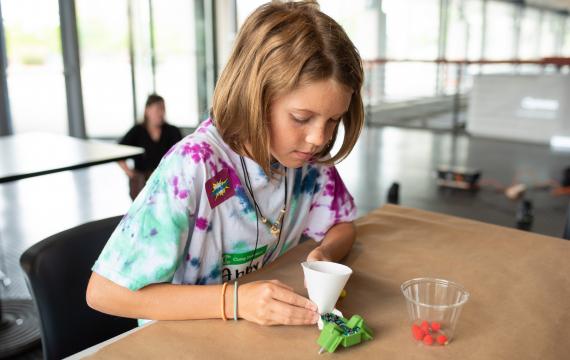 "She used to say that only boys can build certain things and wouldn't listen to my husband or myself about that not being true. After a week with you, she has broadened her horizons on who can invent."
- Jennifer K., Belton, Texas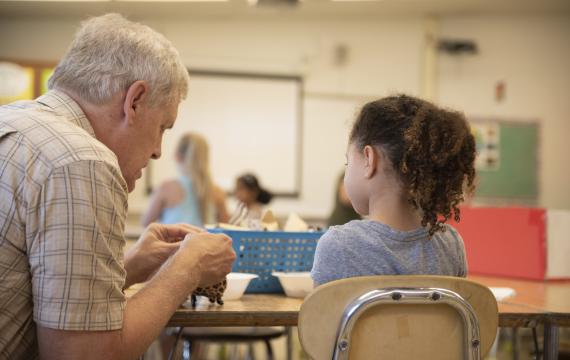 "You don't have tests.  You don't have grades.  You don't have this measurement so much.  It's self-fulfilling.  You're pursuing your passion.  That is the magic of Camp Invention."
- Steve Sasson, 2011 NIHF Inductee, Inventor of the Digital Camera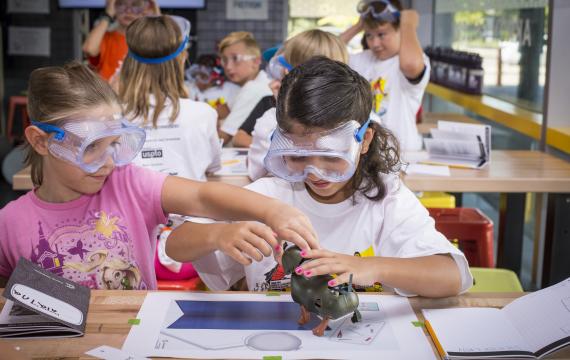 "My daughter loved Camp Invention! Learning more about inventions and robotics just encouraged her to continue learning about the field!"
- Alison B., Saline, Michigan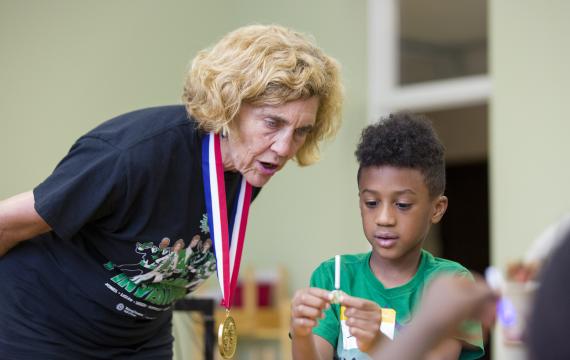 "The most important thing is to realize that their ideas are important. Once they realize that their ideas have value, they can make a difference in the world. Somebody has to listen to them."
- Frances Ligler, 2017 NIHF Inductee, Inventor of Portable Optical Biosensors

"My son attended for the second consecutive year. Each camp motivated him to engage in creative, critical thinking and ignited his desire to invent, create and innovate."
- April M., Montgomery, Alabama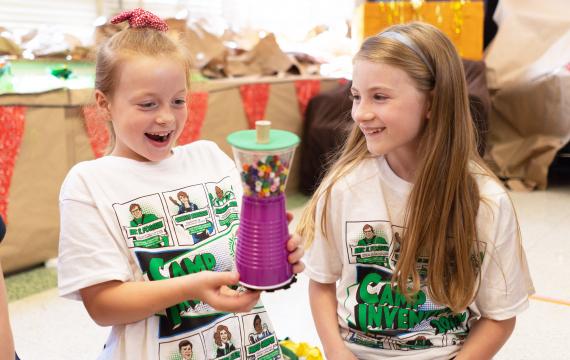 "After attending this camp, my daughter had so much more confidence in her ability to create. This camp not only helped her confidence, but also made her much more excited for learning about science and technology."
- Trishelle G., Spring Hill, Kansas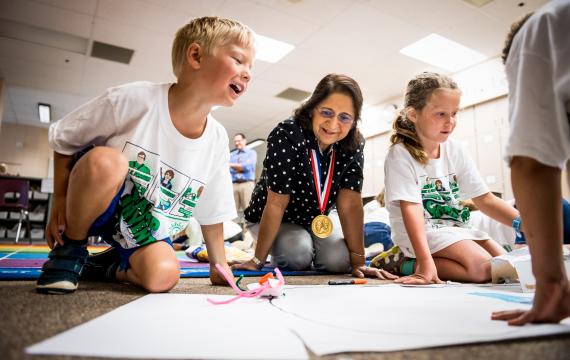 "Curiosity and exploration are the essential starting points of innovation.  We have to be able to cultivate that in ourselves, and I try to do that for young children, because that's where it starts."
- Sumita Mitra, 2018 NIHF Inductee, Inventor of Nanocomposite Dental Materials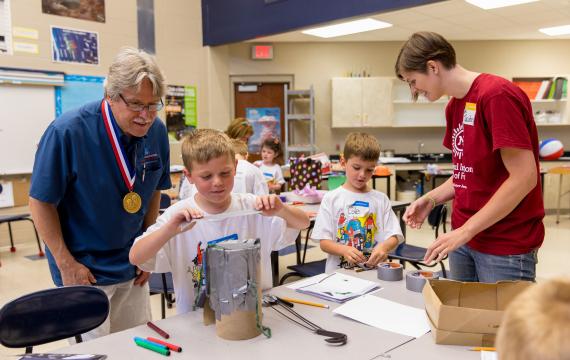 "A lot of my learning came from taking things apart, things that were broken at home.  A lot of times, sticking things together and having the devices work was a great motivation to do it again — to make it work in a different way." 
- Iver Anderson, 2017 NIHF Inductee, Inventor of Lead-Free Solder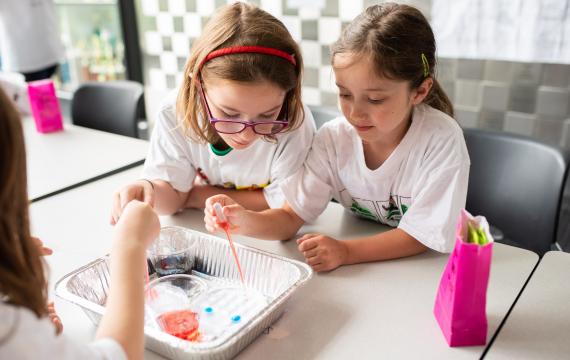 "Both my kids have attended Camp Invention. It has been a wonderful experience for them to learn about science and get a hands-on opportunity without the pressure of school work and grades. For my younger daughter, it was excellent for her to see what other women in science have achieved. She loves feeling like she can do anything." 
- Anonymous, Hyattsville, Maryland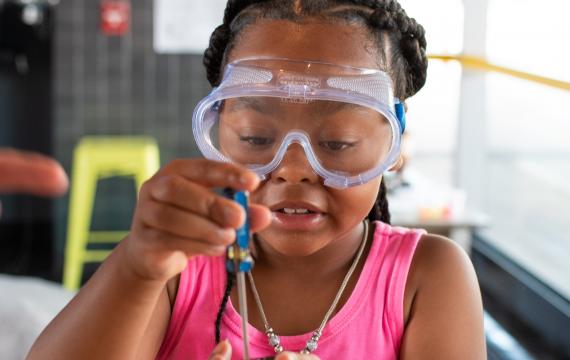 "My 7-year-old daughter looks at objects in new ways. She has always been creative, but this has helped her build confidence and provided another process for her to act on those creative and innovative impulses."
- Marybeth N., Portland, Oregon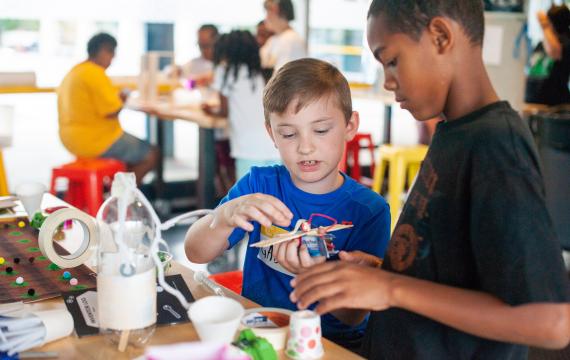 "He constantly asks me who invented things now. He also explains inventions he thinks of when we come across problems in our everyday life."
- Karen D., Milford, Ohio

"We have two girls and now both of them are thinking more and more about going into the science field. Thank you so very much for the experience."
- Seidina M., Bettendorf, Iowa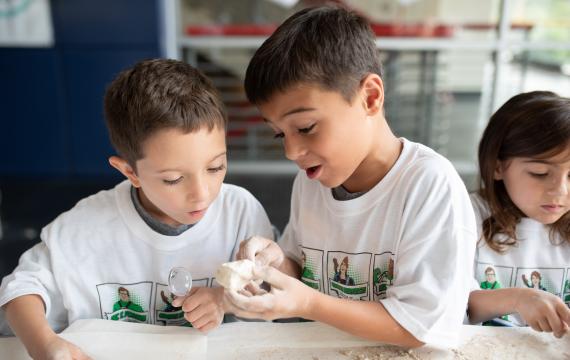 "My son views the world differently after Camp Invention.  He feels like he is able to create things, change things, and make the world a better place. The exposure that he received made him a more creative and confident child. Thank you!" 
- Daisey B., Southlake, Texas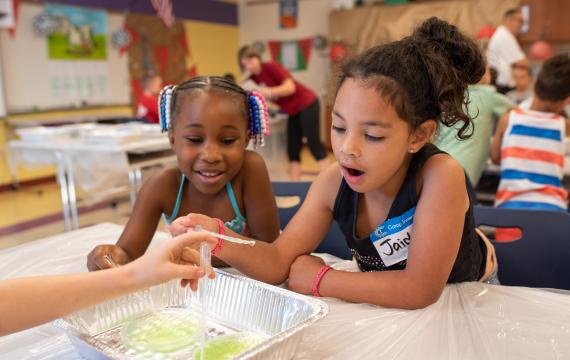 "My daughter absolutely loved inventing her own energy efficient home… It's been a month since camp and she still has all her projects on display! Thank you, Camp Invention! She calls herself a 'young engineer' now!"
- Connie B., Midland, Michigan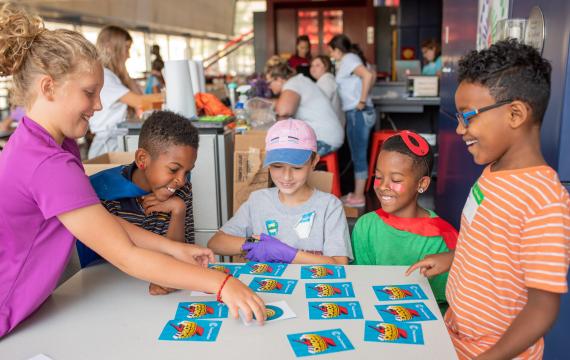 "Thank you, Camp Invention, for igniting a new interest in my son and for fostering his self-confidence. You have impacted his education, and his childhood, in such a significant way."
- Jennifer K., Henderson, Nevada
Learn how we can eliminate disparity in innovation
As technology advances and influences the evolution of industries and careers, parents and educators must prepare the children of today for the jobs of tomorrow — and that means helping all children to embrace STEM (science, technology, engineering and math) concepts and become familiar with the invention process.
Unfortunately, not all students have equal access to innovative learning opportunities or innovative role models. For instance, a 2015 study found that African-Americans and Latinos each made up a mere six percent of the STEM workforce, despite the fact that these groups make up a combined 29.3 percent of the U.S. population. Additionally, only 18 percent of inventors are women, and though the gender gap in innovation is closing gradually over time, at the current rate, it will take another 118 years to reach gender parity. You can learn more by reading our white paper, The Importance of Exposure to Innovation.
Clearly, more must be done to achieve equity. One way to help is to introduce all children to the diverse NIHF Inductees who make up our Innovation Force.
At Camp Invention, children of all backgrounds, genders and communities can engage in the invention process through hands-on learning — an essential element in encouraging a child's curiosity. Our program empowers children to generate big ideas while they take on challenges that inspire them to question, brainstorm and collaborate with teammates to build amazing invention prototypes.