The time to start is now.
Together, we can encourage every girl to think creatively, lead confidently and realize her innovative potential.
Currently, only 18 percent of patented inventors are women.  If we continue at the current rate, it could take over 100 more years to reach gender parity.1  We can help close this gap by giving more girls the opportunity to experience our Camp Invention® program.

Through hands-on activities inspired by National Inventors Hall of Fame® (NIHF) Inductees, we can provide girls with valuable exposure to innovation and increase the number of women who will shape the future.
Camp Invention welcomes Dr. Arlyne Simon!
We are excited to announce that Avery M. has won a visit from Dr. Arlyne Simon for her Camp Invention location at Holcomb Elementary in Fayetteville, Arkansas!
Dr. Simon is a biochemical engineer, patented inventor and author. In 2013, she competed as a Finalist in our Collegiate Inventors Competition®, and in 2017, she was recognized as a trailblazing female innovator by the United States Patent and Trademark Office. She currently works as a Systems Engineer at Intel's Datacenter Group.
Each camper at our winning location will not only meet Dr. Simon, but they will also take home a signed copy of her fun and empowering book, Abby Invents Unbreakable Crayons!
Abby Invents
Abby Invents Unbreakable Crayons tells the story of a young girl who turns a great idea into a successful invention by applying creative thinking and problem-solving skills. Abby introduces young readers to the scientific method and demonstrates the importance of perseverance as she overcomes challenges on her path to becoming a patented inventor.
Images slider with 6 slides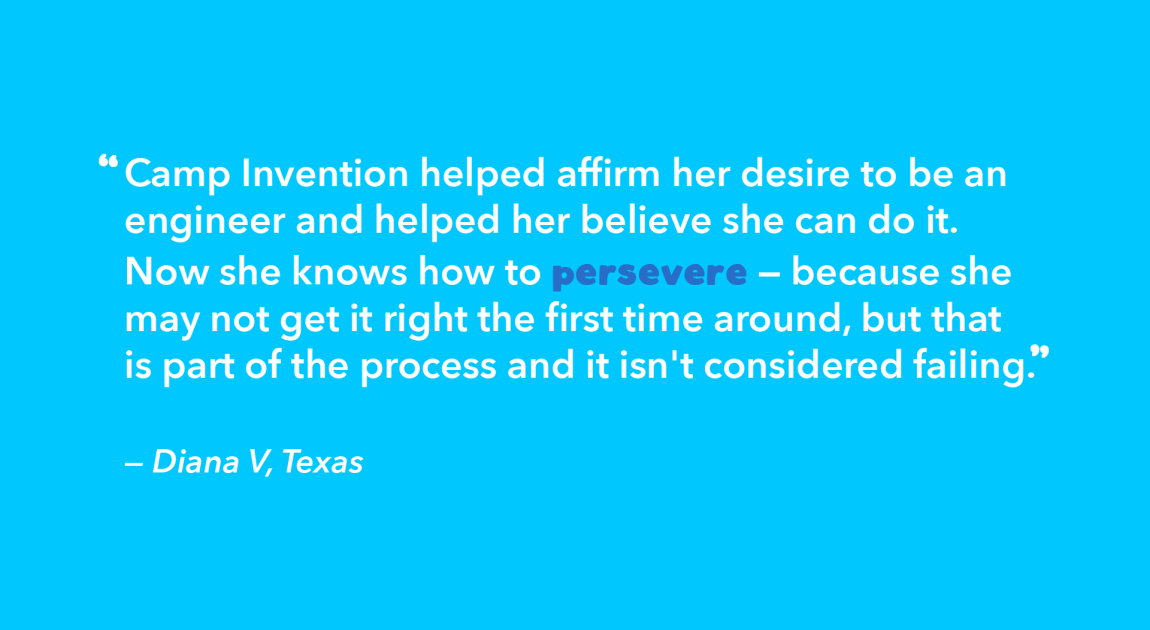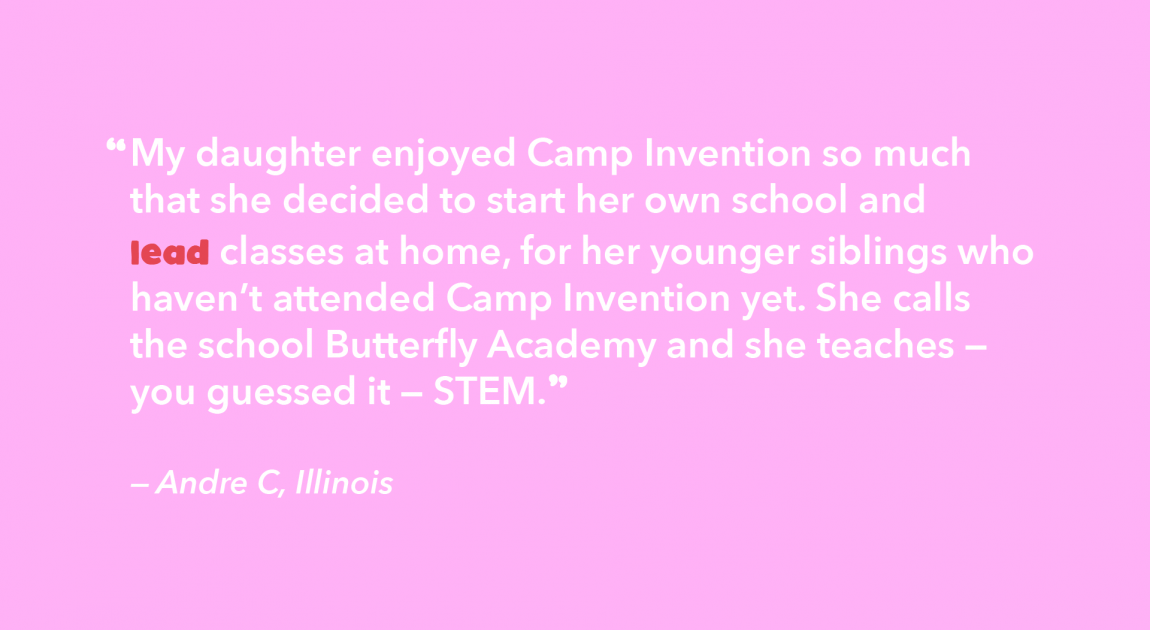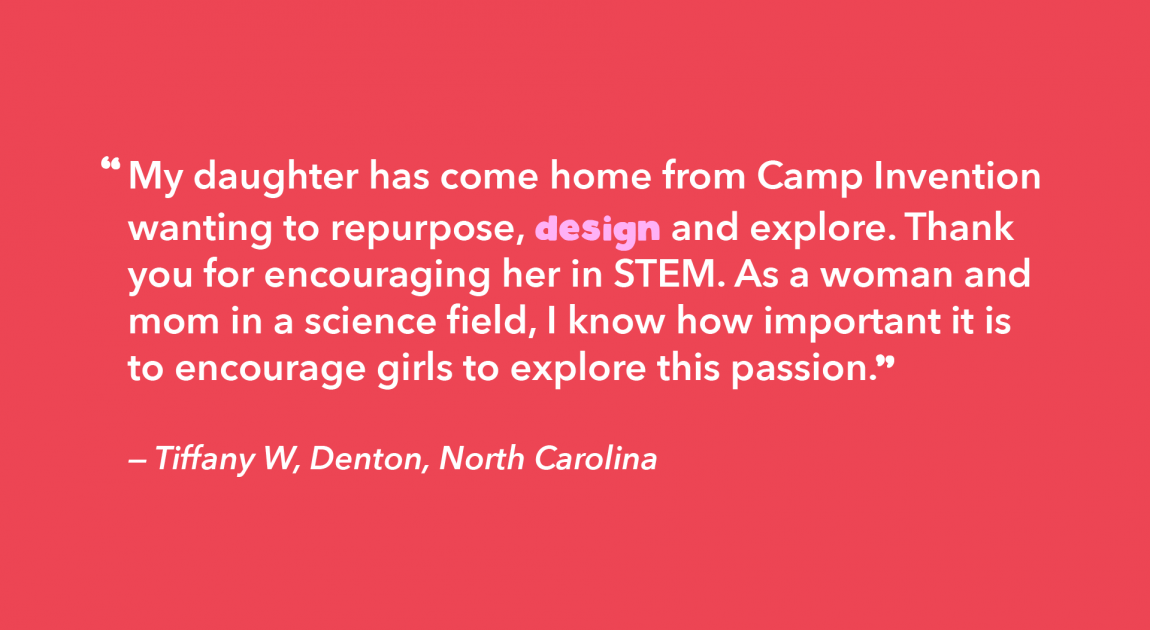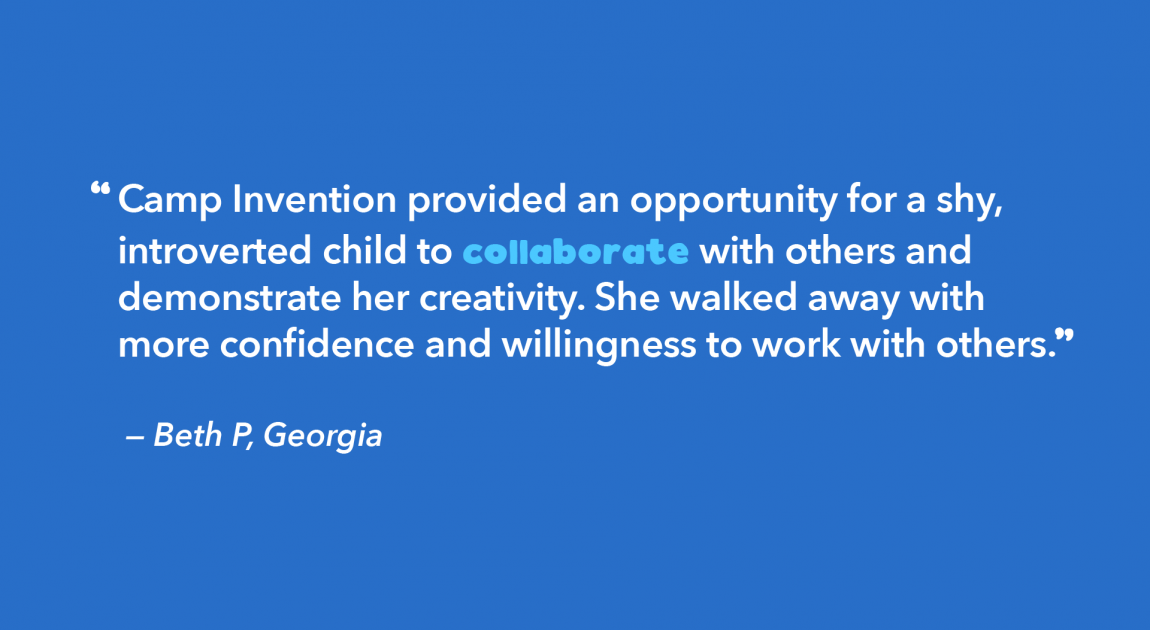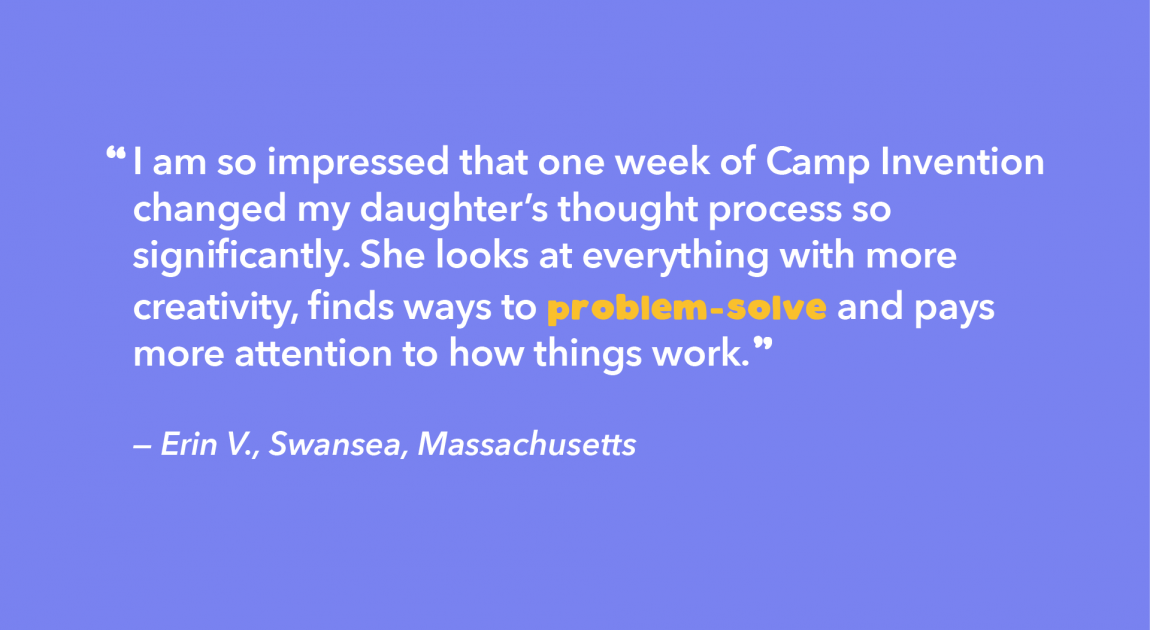 Powerful Words From Powerful Inventors
"Anyone can be an inventor."
Nicole Black, Harvard University Ph.D. student and 2018 Collegiate Inventors Competition® Gold Medalist, Graduate Category.
"Everyone should explore STEM."
Elizabeth Bianchini, MIT graduate and 2018 Collegiate Inventors Competition Gold Medalist, Undergraduate Category.
"Believe in yourself."
Rebecca Richards-Kortum, 2019 NIHF Inductee and Inventor of Medical Devices for Low-Resource Settings.
"I can do it too."
Arlyne Simon, Ph.D., 2013 Collegiate Inventors Competition Finalist.
"There is no such thing as 'I can't do it.'"
Carolyn Bertozzi, 2017 Inductee and Inventor of Bioorthogonal Chemistry.
"Women can do it."
Mya Sewell, 2017 Camp Invention Mighty Minds winner.