Welcome to this summer's biggest adventure!
Here, you'll find everything you need for the best Camp Invention® experience ever. 
When your Innovator's Toolkit arrives, unbox all the fun materials you'll use during your program week! The materials list can help you keep things organized as you check everything out. 
Each experience includes an Inventor Log — check page 2 for the password to unlock the experience page below and add to the fun with videos, music, downloadable posters and virtual backgrounds.
Choose your own way to take on each challenge!
The way you experience camp is up to you! Take the approach that works best for you each day. 
Team up: Join your Coach and fellow campers in live collaboration and instruction sessions each day! Look for the welcome email from your Coach to learn which online platform you will use.
Dive right in: Use the experience pages (links below) to access step-by-step instructional videos, music and more!
Keep it screen-free: Enjoy an unplugged experience by using the printed Inventor Logs found in your Innovator's Toolkit to lead you through each challenge.
Show us your big ideas!
We want to see what you've imagined, designed and invented during your week with Camp Invention! Join your fellow campers on social media and tag your creations with #CampInvention.
Share with our Camp Invention Twitter feed
Spacecation™
Launch your imagination to travel far beyond Earth's atmosphere, mine an asteroid, check out an ice volcano and make a galactic pizza in outer space.
NIHF's The Attic™
Put your own spin on creativity! Meet inventors who have transformed the way people create, build a robotic artist and make your next masterpiece.
Marble Arcade™
Get your game on! Design, build and test your own mega marble arcade with thrilling twists and turns as you explore the science behind chain reactions and app games.
Robotic Aquatics™
Dive into ocean research as you personalize a jellyfish habitat in your mini tank, create your own aquatic innovation and hook investors at the fish market.
NIHFty Explores™
Use your NIHFty Bot™ plush, remaining materials and recyclables to go on another adventure! Here you'll have more innovative challenges, from creating a play or movie to building cool gadgets and gear.
Community Foundation - Lorain County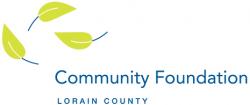 The Fossum Family Endowment

The Amos E. Joel Young Inventors Endowment

The Al and Helen Free Foundation