Camp Invention Is an Authentic STEM Summer Program
Provide early exposure to innovation
Boost confidence and competency
Ignite creativity through invention
Unlock your child's potential
Partner with the only nationally recognized, nonprofit summer enrichment program for kindergarten through sixth grade. The Camp Invention® program empowers children to follow the Invention Process as they collaborate, innovate, design prototypes and learn from their failures. Through this process, they'll gain essential skills they can apply throughout their lives.
Third-party research shows that participation in just one week of Camp Invention results in statistically significant short-term and long-term improvements in creativity, STEM interest and problem-solving skills.1
Foster innovative thinking
Research demonstrates that early exposure to inventors can increase the chances for children to become innovative adults.2 Only Camp Invention can offer a curriculum that is directly influenced by world-changing inventors — our National Inventors Hall of Fame® (NIHF) Inductees.
Looking for more programs? We provide STEM education for all ages.
Proven Results
For nearly two decades, Camp Invention's impact has been measured through independent evaluations. These evaluations have shown that participation in just one week of Camp Invention results in statistically significant short-term and long-term improvements in3:
Creativity
STEM interest
Collaboration
Problem-solving skills
Not only has creativity been listed as the number one leadership competency in an IBM research study4, but the World Economic Forum also lists creativity, complex problem solving and coordinating with others among its top 10 skills needed to thrive in 20205.
Our Camp Invention program also supports both greater teacher engagement and stronger student performance. A third-party evaluation found that participation in Camp Invention contributes to these three key steps to ensuring that students follow a college path6:
Increased attendance
Improved test scores
Increase in students' average GPA
Watch our program in action
Discover our new 2020 Camp Invention program
Each year, NIHF's education team collaborates with our Inductees to develop an all-new curriculum designed to provide an engaging and memorable experience for all participants, whether or not they've attended Camp Invention in the past. 
Our 2020 program, Elevate, gives students the opportunity to develop their identities as creators and innovators through hands-on activities. Students will build confidence, persistence and creative problem-solving skills as they use their imaginations, find inspiration from game-changing inventors, explore the world's ecosystems and bring their biggest ideas to life.
Providing safe and healthy learning opportunities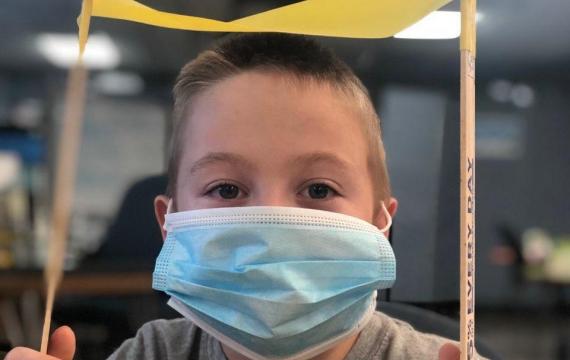 Our invention education programs, led exclusively by certified educators, have always maintained the highest standards in health and safety.
As we all deal with the challenges of COVID-19, we remain committed to safely delivering innovative experiences. Please refer to our Preparedness Plan for additional information.
Please note that the majority of photos on our website were taken prior to the COVID-19 pandemic.
What can educators expect from Camp Invention?
Flexibility
Camp Invention is comprised of 32.5 hours of programming with flexible scheduling options to meet your unique requirements.
Support
Our program is aligned with educational standards and designed to meet the needs of primary and intermediate students. NIHF provides the complete program curriculum, as well as the materials and training needed to run the Camp Invention program. You can rely on your dedicated support team at NIHF to provide teachers with ongoing assistance and coaching every step of the way, ensuring your students will learn valuable life lessons that contribute to college and career readiness.
Funding
We primarily use a parent-paid model — meaning parents pay the tuition. If parent funding is not an option, all of our educational programs also qualify for Title I, Title II, Title III, Title IV, 21st Century Community Learning Centers, Migrant Education and Early Learning Challenge funding, as well as state and local district resource funding.
Continuing Education
Upon completion, Camp Invention team members receive a letter of recognition from the United States Patent and Trademark Office and a certificate representing 3 CEUs.*
How Our Program Works
Partner with us

Confirm your program location and dates
Confirm your program's Camp Director
NIHF will open program registration and generate interest through national and regional ad campaigns, as well as email and text communications

Start your fall promotions

To help you build awareness and boost registration for your program, NIHF will provide you with promotional flyers to distribute to parents; the first flyer (offering a $25 discount) will be available to you in October
To help prepare your Camp Director, NIHF will supply them with a promotional box and train them on how to use our promotions
NIHF will inform the host district staff about our promotional discount opportunity

Start your spring promotions

NIHF will provide you with the second promotional flyer to distribute to parents, offering a $15 discount
NIHF will help you promote your Camp Invention program by providing you with hands-on activities you can offer at school functions (sporting events, open houses, etc.)
Distribute the third promotional flyer (with no discount) supplied by NIHF
Use all of your program team discounts

Prepare for your week of Camp Invention

NIHF will train Camp Directors on program logistics
Confirm that the minimum number of participants is enrolled three weeks prior to your program
Schedule the delivery of your complete set of Camp materials from NIHF
Confirm your full program team based on your total enrollment

Launch your Camp Invention program

NIHF will provide you with the complete curriculum and all of the materials you will need to successfully run your program
Rely on your very own support team at the NIHF headquarters to provide assistance at any time
What roles make up a Camp Invention program team?
Director
The Director is the liaison between the National Inventors Hall of Fame and the host site. Directors are responsible for promoting the program and recruiting, training and supervising program team members, along with coordinating site logistics.

Assistant Director (programs with 70+ participants)
The Assistant Director supports the Director in coordinating all aspects of the program as assigned by the Director. Assistant Director responsibilities may include promoting the program, facilitating Base Camp activities, overseeing site and program safety, supervising Leadership Interns and Leaders-in-Training, keeping inventory of materials and helping with on-site coordination.
Instructor
Instructors engage children through hands-on, inquiry-based activities that are part of an overall storyline and theme. Prior to the program, Instructors assist with promotional efforts. During the program, Instructors are provided with step-by-step instructions, guiding questions and discussion prompts to present key concepts and highlight inventor stories. Many educators transfer their experience from Camp Invention to their classrooms.
Camp Parent
The Camp Parent is responsible for assisting Directors in promoting their program on the local level. Camp Parents further the mission of Camp Invention and the National Inventors Hall of Fame by making their local program a success through increased enrollment. Camp Parent responsibilities may include posting on social media, conducting email campaigns, coordinating promotion with PTA/ PTO councils, distributing flyers and posters, and promoting at community events, in community newspapers or on bulletin boards.
Leadership Interns
Our Leadership Intern program is available to high school and college students. Leadership Interns serve as role models, mentor Leaders-in-Training and create a fun environment where innovation can thrive, all while learning leadership strategies and gaining practical volunteering experience. Leadership Intern responsibilities may include motivating participants to be fully engaged, fostering a sense of team spirit and fun, facilitating activities at Base Camp, empowering participants to solve problems, escorting children as they travel throughout the day, maintaining order (but not discipline) and assisting with participant lunch.
Volunteers
Volunteers are an integral part of day-to-day activities and may be involved with aiding promotional efforts, assisting with sign-in and sign-out, supervising Base Camp as well as lunch and snack time, and supporting program setup and cleanup.
Get to know our Innovation Ecosystem
The National Inventors Hall of Fame has built an entire network of programs to cultivate innovation in the world around us.
We know that when children grow up with exposure to inventors and innovation, they're more likely to be innovative themselves.1 In our efforts to provide children with inclusive access to STEM education and role models, we've designed the only programs that can connect students with our NIHF Inductees — the Nation's Greatest Innovators™.
Our Innovation Ecosystem is made up of inventor-inspired education programs that promote innovative thinking for a lifetime, from preschool on. Through these programs, we can ensure the future of American innovation and entrepreneurship.
Bring Camp Invention to your school district
References
J. Falk, Camp Invention Evaluation Report. Institute for Learning Innovation (2018).
A. Bell, R. Chetty, X. Jaravel, N. Petkova, and J. Van Reenen, Who Becomes an Inventor in America? The Importance of Exposure to Innovation. Opportunity Insights (2017).
Donald J. Treffinger, Camp Invention Evaluation. Sarasota (FL): Center for Creative Learning (2001); Bureau of Research Training and Services in the College and Graduate School of Education, Health and Human Services at Kent State University (2007); A. Scarisbrick-Hauser, B. Hauser, 2010 Camp Invention Program Evaluation (2010); ChangeMaker Consulting, LLC, Camp Invention Evaluation (2014); J. Falk, Camp Invention Evaluation Report. Institute for Learning Innovation (2018).
World Economic Forum, The Future of Jobs: Employment, Skills and Workforce Strategy for the Fourth Industrial Revolution (2016)
Summit Education Initiative, National Inventors Hall of Fame Camp Invention Summer 2018 (2018).
* Acceptance of CEUs is subject to your state or district continuing education requirements.
Bring this program to your district