Only two weeks left in August!
Hands-on summer camp, reinvented
Camp Invention Connect™ delivers our all-new 2020 STEM Camp program right to your door!
Get excited for a big package to arrive at your home! It will contain four activity kits packed full of fun materials.
Motivate your child to go outdoors, get active and stretch their imagination.
Choose a screen-free, self-led experience or collaborate online with Coaches and friends.
What kids and their parents are saying about Camp Invention Connect™
"I took what was inside my head and made it into an invention! I LOVE inventing! In Design Thinking Project, I made a robot. My idea was to have a robot that helps people. It has 36 arms to grab and do whatever you want."

"The amount of materials and instructions given made it easy and fun for my son to create and design. He is the only child at home, so for him to be able to connect online with other kids, collaborate, and just talk to people his age was important."

"Camp Invention Connect makes me feel so great, I would love to do it again all the time. Opening the box felt like a gift. I got to create a glowing flower with circuitry! I couldn't wait to do it!"

"My son has been walking around singing the Camp Invention song, playing with his dancing robot, and all of the other cool things he has built. Plus, the leftover materials have allowed us to create his own maker space in his room!"

"It is fun! There is tons of things you can do. I like that I can spend as much time as I want inventing."

"The materials were engaging & fun and at the perfect level for my child to feel confident enough to work independently. I am impressed with how well this program allowed my child to express her creativity! Also, this is the happiest she has been in weeks!"

"My favorite part about Camp Invention was the sports module, where we got to make our own sports stadiums. It was really fun!"

"I just want to let you know how much my girls LOVE Camp Invention. This will be their third year, and it is always one of their favorite things about summer. They are just as excited to get the Connect kits. We can't wait!!"

"There were so many activities to do! It was so nice to finally see people and have friends again. I loved seeing everyone on the screen as a group when we got to talk about our inventions. I was really happy!"

"As a parent, it was wonderful to see the innovative mindset that the experience has cultivated in my children. They were proud of their creations and were excited to share what they made with us and the other children."

"The music is really fun before you start! We did a lot of building and I thought that was cool. It makes me feel more confident in building and feel like I could fix my bike or build something bigger."

"The experience between our school situation and Camp Invention Connect was night and day. This was especially true for my son, who struggles with traditional learning models. My kids lit up and were finally excited to learn again. We all needed this."

"My favorite part was sharing my invention idea with everyone. Actually, no, it was making the invention. Dancing to the music on the computer was so much fun. I loved decorating the LINK robot with stickers. Camp Invention is the most fun I've ever had!"

"...He has had a lot of fun building and inventing and changing/adding onto all of the different kits and activities from the week. We had such a positive experience and loved it! Would love to do again, whether it be in person or online again!"
Connect confidence and fun
Images Slider with 0 slides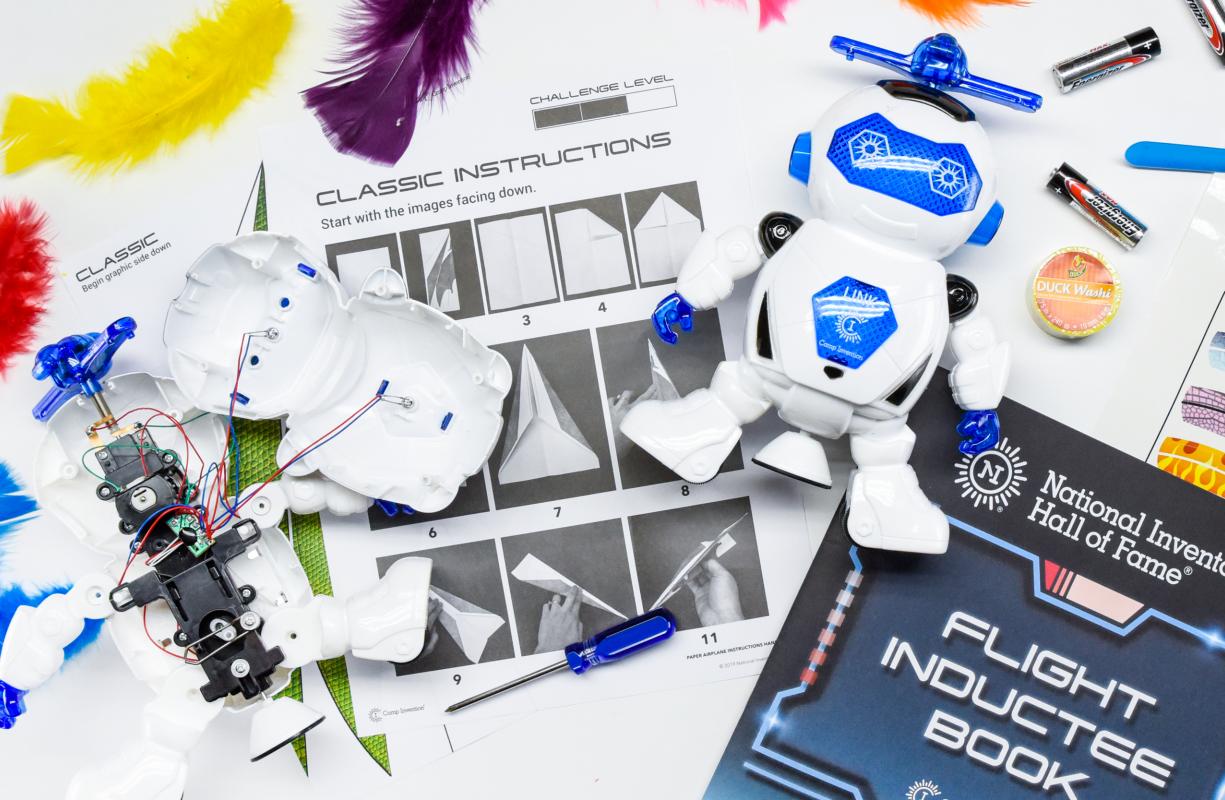 Camp Invention Flight Lab™ Kit - Imaginations soar as children experiment with principles of flight, using paper airplanes, hand-copters and a pair of flight simulation robots.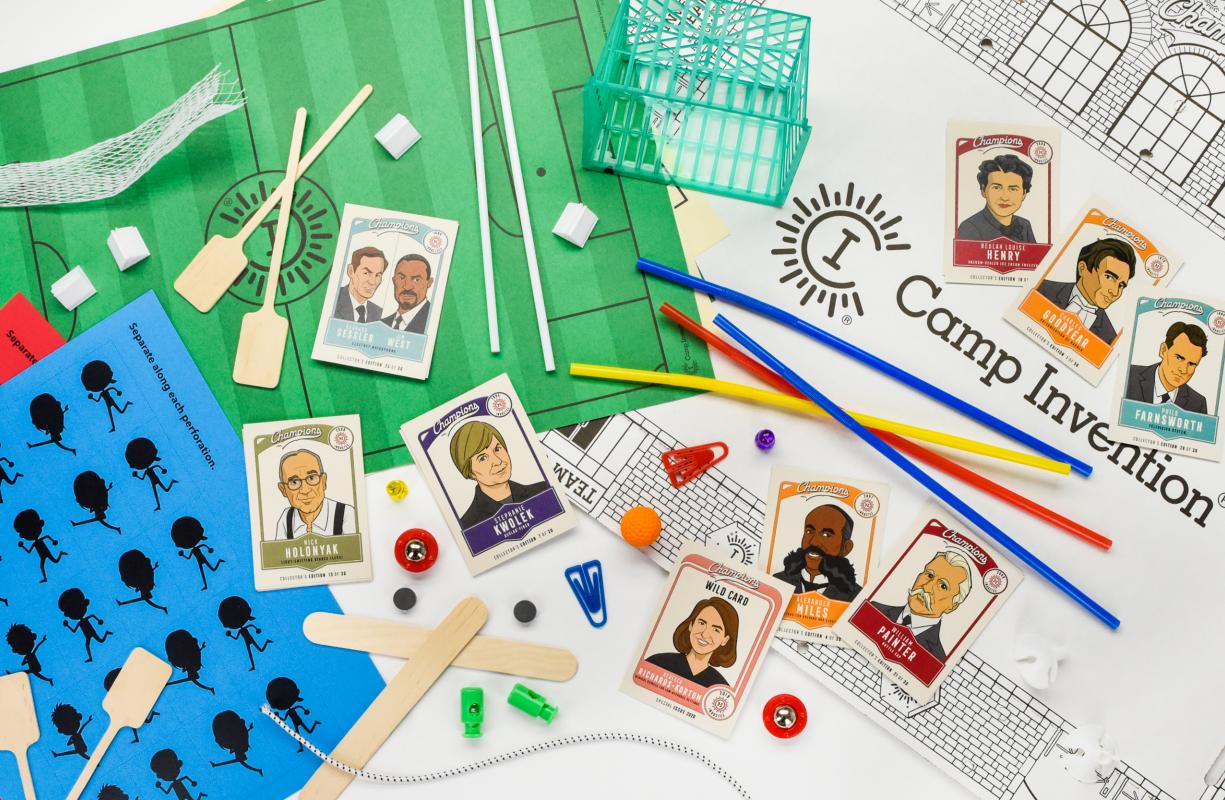 Camp Invention Champions™ Kit - Children discover the great inventors behind their favorite sports, then apply their own ingenuity to design and build the ultimate sports complex.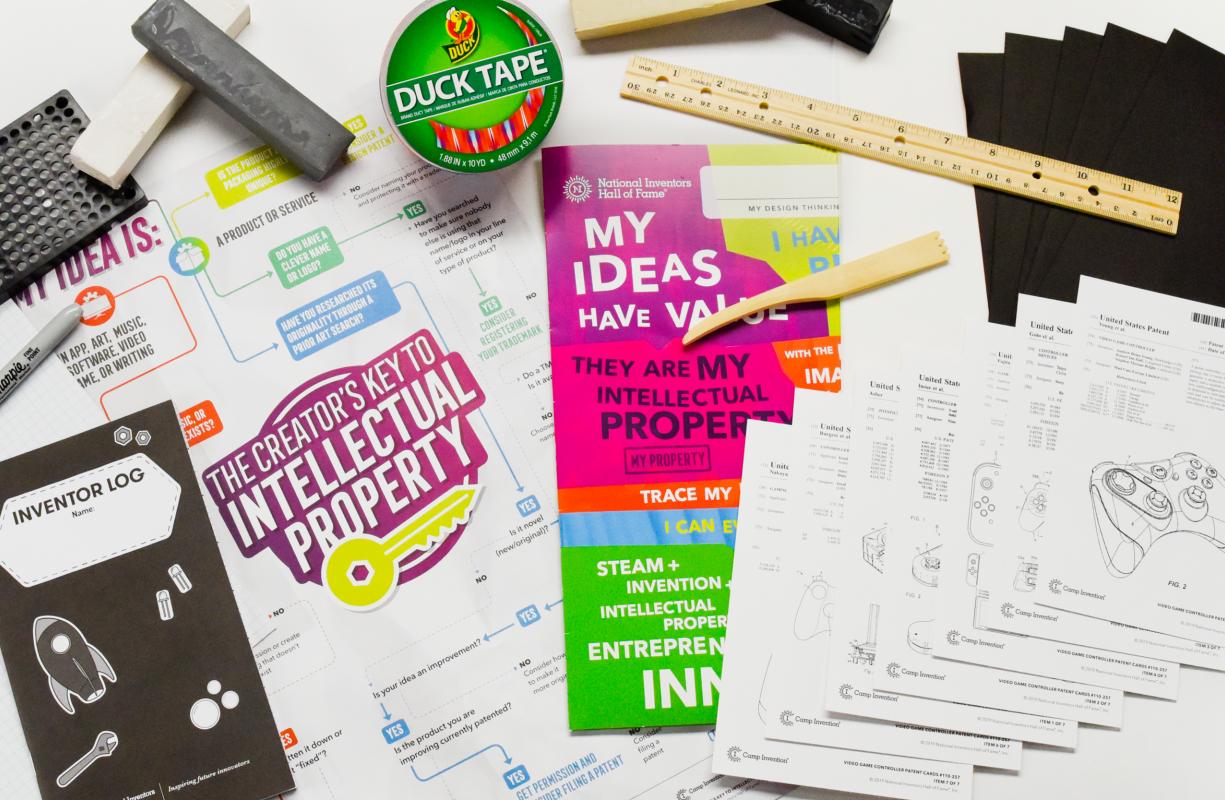 Design Thinking Project™ Kit - To learn the value of their creativity, children sketch and build prototypes, design logos, pitch their ideas and protect their intellectual property.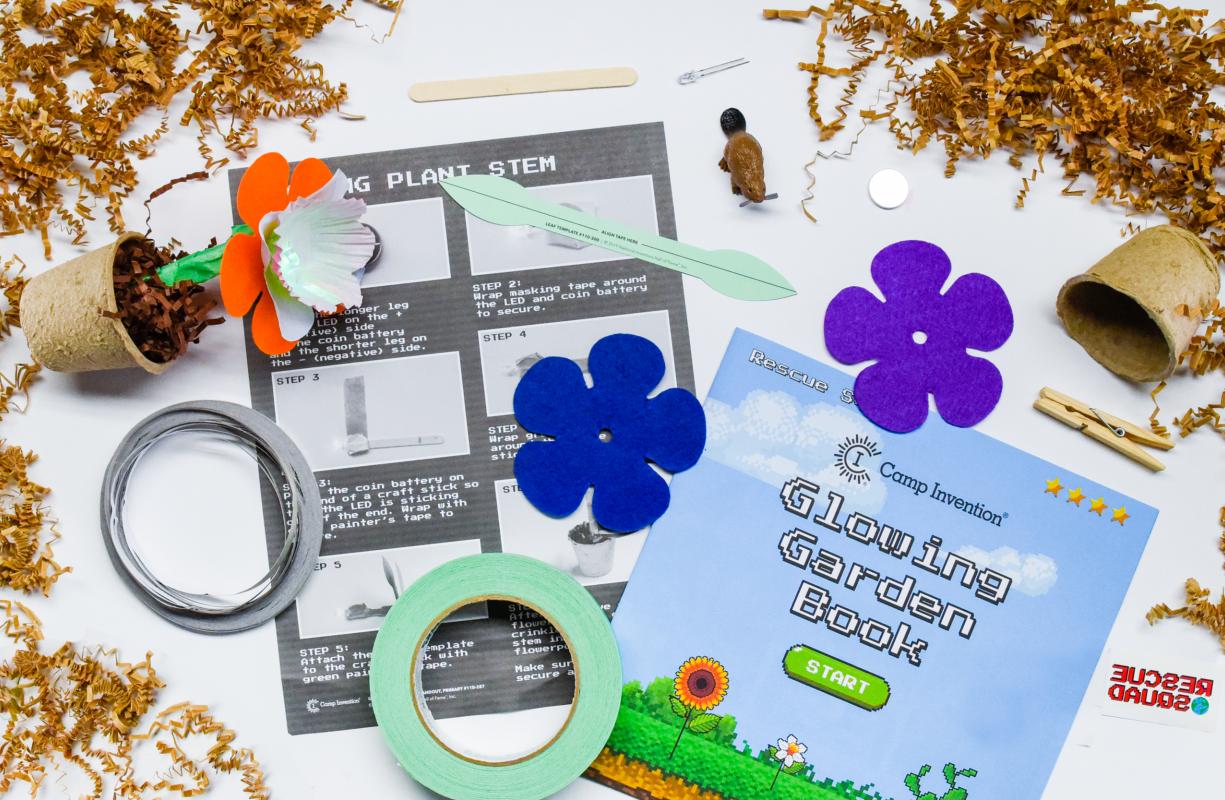 Rescue Squad™ Kit - Children protect Earth's ecosystems as they explore bioluminescence with LED flowers and build parachutes to airdrop animals into their habitats.
Learn more about the program